*Photograph: John Mangan
Scariff residents have hit out at the continued hosting of anti-mask demonstrations in East Clare.
Tension filled the air in Scariff on Saturday with disconcerting looks flung in the direction of the assembled group of ten individuals. Gestures were also made by passing motorists to make their opinions known on the actions of the demonstrators.
Speaking to The Clare Echo, one business person stated that there was little to no input by anyone of the demonstrators to previous efforts to improve Scariff and the work of Scariff Community Council. The occupations of the individuals was also referenced as a criticism of their input to society. "You've made your point, now piss off. We're sick of them, they have given nothing to Scariff," the local business person added.
Another prominent member of the community in Scariff admitted that they could not recognise any of the individuals involved as being within their five kilometre radius. This individual also said that the group made "no contribution to the community or groups" within the East Clare village.
Eoin O'Hagan moved to Scariff from Dublin fifteen years ago, he maintained the weekly presence of the demonstration has brought terror into the lives of cocooning pensioners. "There are a lot of concerned pensioners looking at their window by the Fair Green in Scariff and they are terrified to come out of their house on a Saturday morning because of people whom they see as anti-maskers taking over the town, there is only a small group of ten people admittedly but that is enough of a presence for people to be worried looking over their shoulder on a Saturday morning".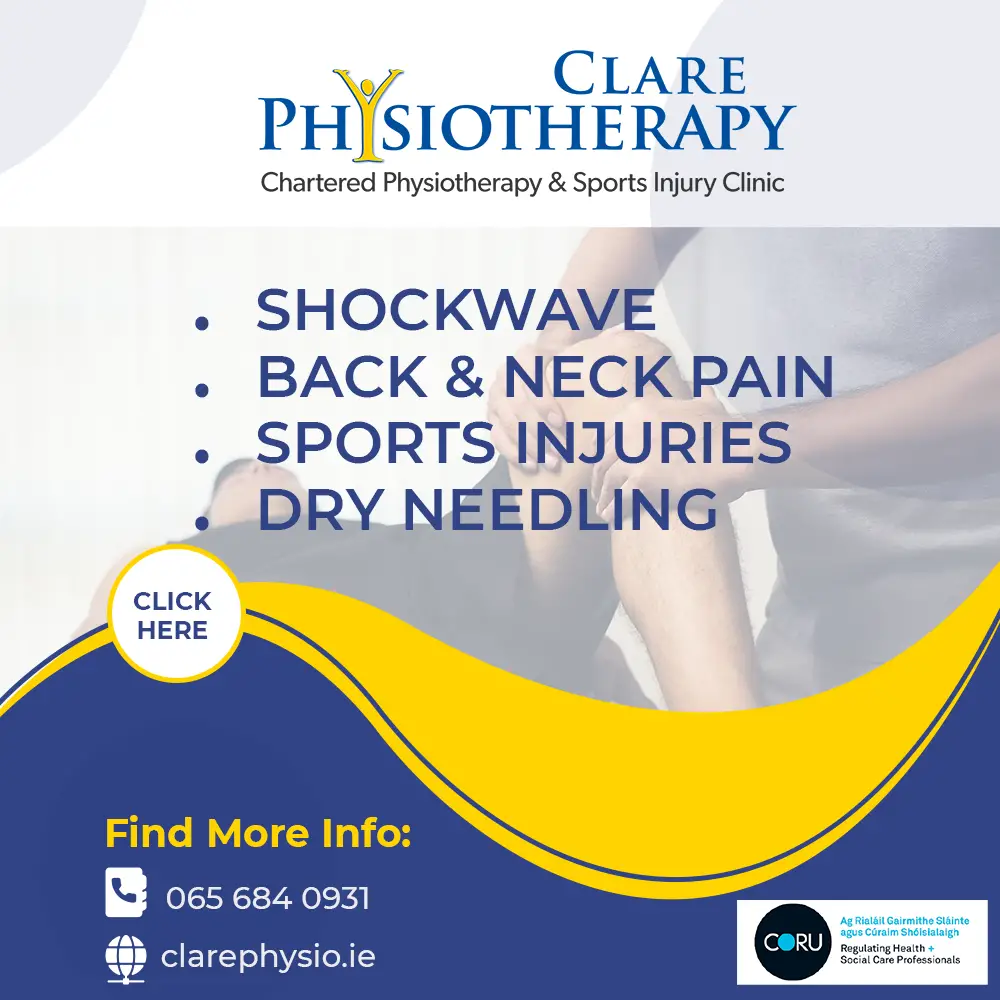 He continued, "I've heard from their daughters and sons about their worries, at 6pm every evening people are waiting for the news bulletins and the numbers in Clare that you tweet, people are worried enough before they look out their window and see people who refuse to wear masks".
Level Five restrictions have been broken every week by the demonstrators, O'Hagan said as he noted none of the individuals involved live within 5km of the Fair Green. "I've no problem with them protesting but during a Level 5 lockdown they cannot be out on the streets or 5km from their house. Six of them don't live within 5km of Scariff and they should not be gathering to have a protest on the side of the street".
While in conversation with The Clare Echo, the tourism promoter outlined that he set up a counter-protest back in November to stand up for what he believed in. "In November I set up a counter-protest, this is a democracy we live in and I've no problem with a democracy, we have elected a Government to lead the country during this time of crisis which the COVID pandemic is, they are doing their best with the information they get from the World Health Organisation, from NPHET and the HSE, their advice is that people shouldn't be on the streets or gathering, a protest about wearing masks or anti-vaccine is unnecessary at the moment".
"I was standing beside the Market House in Scariff and they were across the road in the car park, I did it on the spur of the moment and on their second week I did it because they are spouting conspiracy theories and lies, they may be their beliefs but they have to know their protests impact on people locally. I came with a handwritten sign that said 'I wear a mask to protect my family, my community and my country'. I didn't publicise it or want to publicise it, I stood for four hours while they were there, I got a lot of support locally, it wasn't about being congratulated but providing a counter-dialogue to what they were protesting about".
Eoin concluded, "This is a democracy, everyone has a right to protest but we've been asked not to be on the streets. People shouldn't be on the streets, they should be at home with their families and if you're out put on a mask, that is the least you can do, wash your hands and stay safe".