Print + Online
We are Clare's most read and interactive media title with over 16,300 papers printed every week and with 60,000 page views to our website weekly across mobile, desktop and tablet.
Post your content on the most viewed news website in the county guaranteeing over 1000 page views to your article.
Your advert has a much higher chance of being seen with us. Our average click through rate is .4% with your advert displaying on desktop, mobile and  tablet.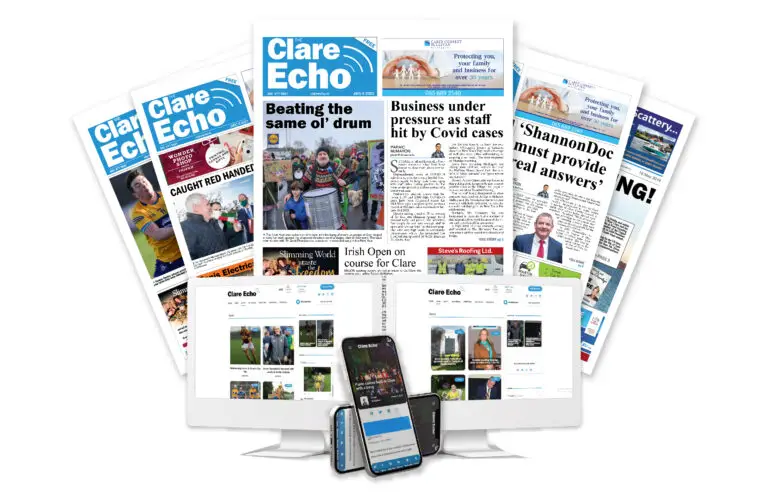 People reached every week
Papers printed every week
Drop us a line to receive our rate card