Troubleshooting
Not able to read articles?
This may be because of one of the following
Logging in using the wrong email address

Logging in using the wrong password

Logged out.

Use the below to log back in*
If you are logged in and still unable to access articles to read it may be because you are logged in using a second email address that has also signed up to the Clare Echo Premium but is not active.
Try logging out and logging back in using the correct email address.
Still unable to read articles after logging in
Try clearing the cache and rechecking the page. If it persists please contact us on 065 671 9021 or email: members@clareecho.ie
Steps for mobile
Step 1
Tap on the three horizontal lines opposite the Clare Echo logo, this will open a drop-down menu.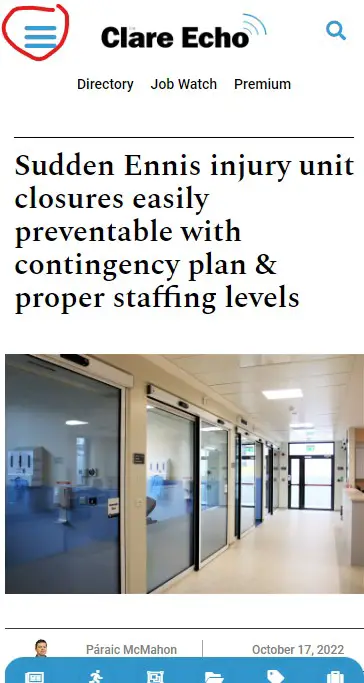 Step 2
At the bottom, you will see 'Log In' click this button.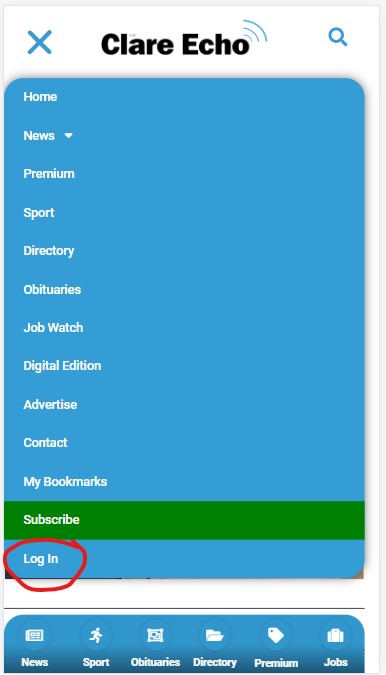 Step 3
You will need to complete the login process with the same email you used to create the account and then you should be able to view all articles.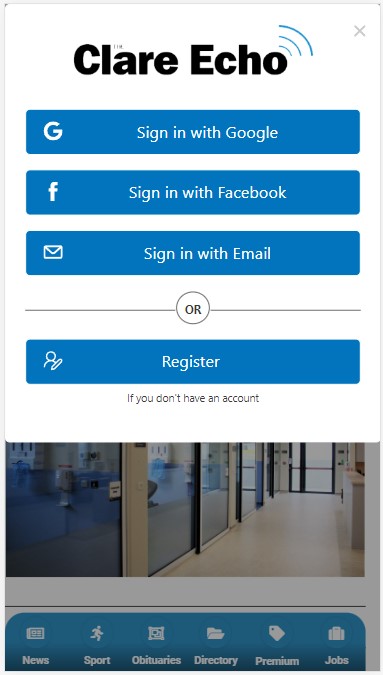 If you have any other issues please contact the office on 065 671 9021 or email: members@clareecho.ie