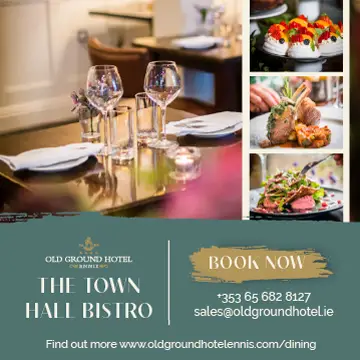 THE trajectory of Ryan Fitzpatrick's life has taken a dramatic twist in the last two years. In early 2020, the Doolin native had his future mapped out as his burgeoning career as a chef took him to New York City, where he planned on working for the coming years alongside his partner Aoife McMullan who had taken up a position as Operations Manager at The Royalton in Manhattan.
However today he speaks to The Clare Echo as co-owner of Wild Catering, a fast expanding company established by Ryan and Aoife in Doolin after returning to Ireland due to the global pandemic. The company offers a wide range of catering needs from afternoon tea and platters, to private dining events, staff parties, barbecues and weddings. Thanks to the early success of their 'Wild at Home' offering which proved a major hit in North Clare during periods of restriction last year, the company fastened an excellent reputation, and Ryan and Crosshaven native Aoife now operate out of a custom-built industrial kitchen while also running the café at the Doolin Caves. It was a transition that arose by chance, when Aoife's mother was looking to give away some crockery.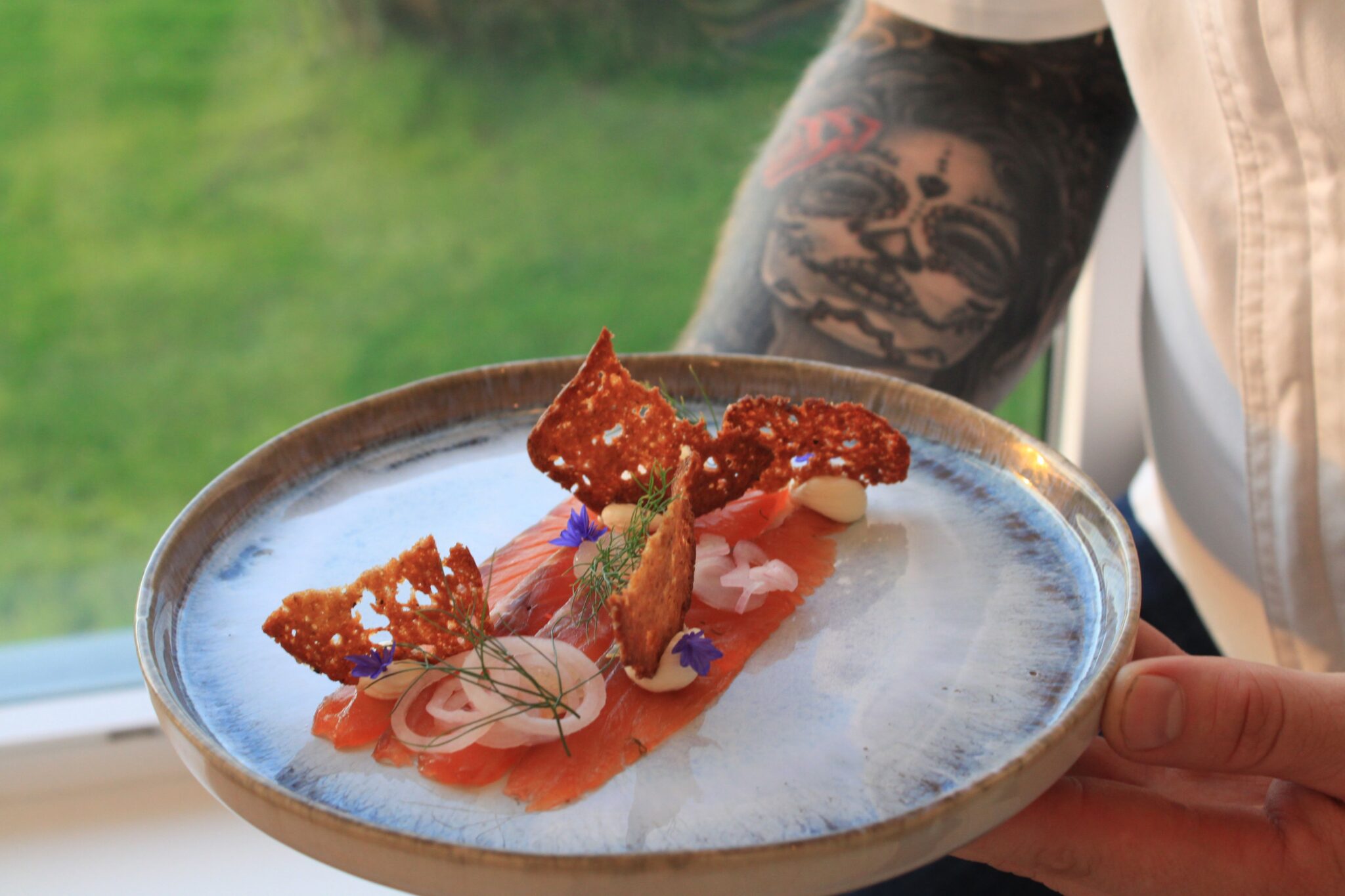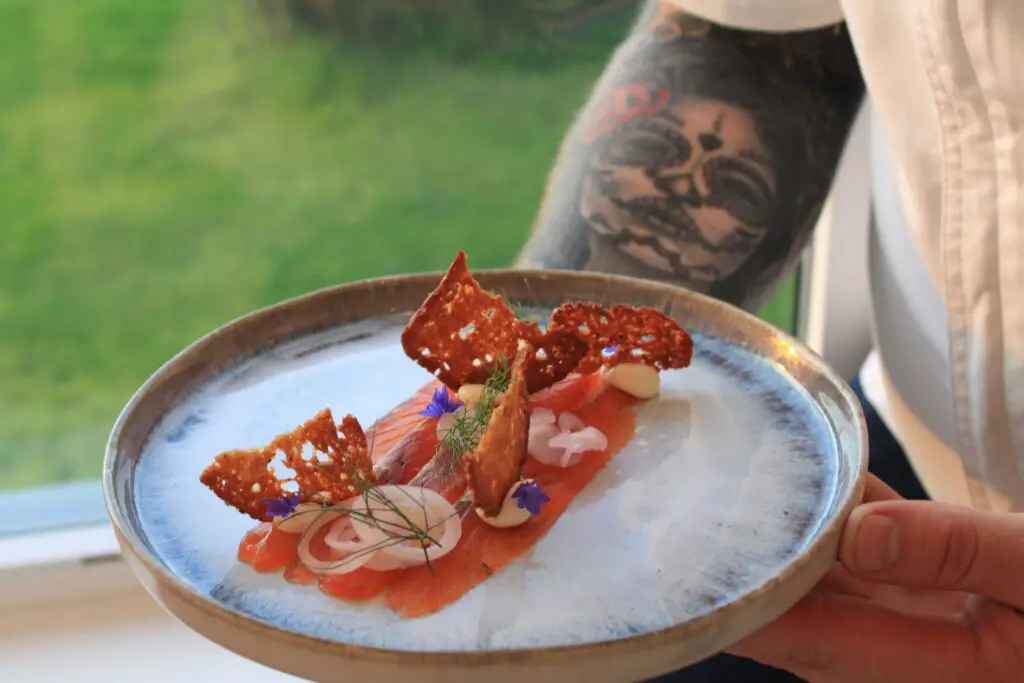 "We had to come back out of necessity," explains Ryan. "After the first lockdown we were applying for jobs and in hospitality, nowhere was hiring and it was such an uncertain time. Aoife's mother was giving away some China, so we said 'why don't we do some afternoon tea with it'."
The pair – who first met while working together in the Europe Hotel in Killarney – started their venture by offering afternoon teas and then platters and picnic boxes; such was their early popularity that the pair decided to officially set up a business. "We saw the niche in the market with the home deliveries so that's what we did then, creating the dishes in our own kitchen and then delivering to local areas… we've just built on it constantly since then."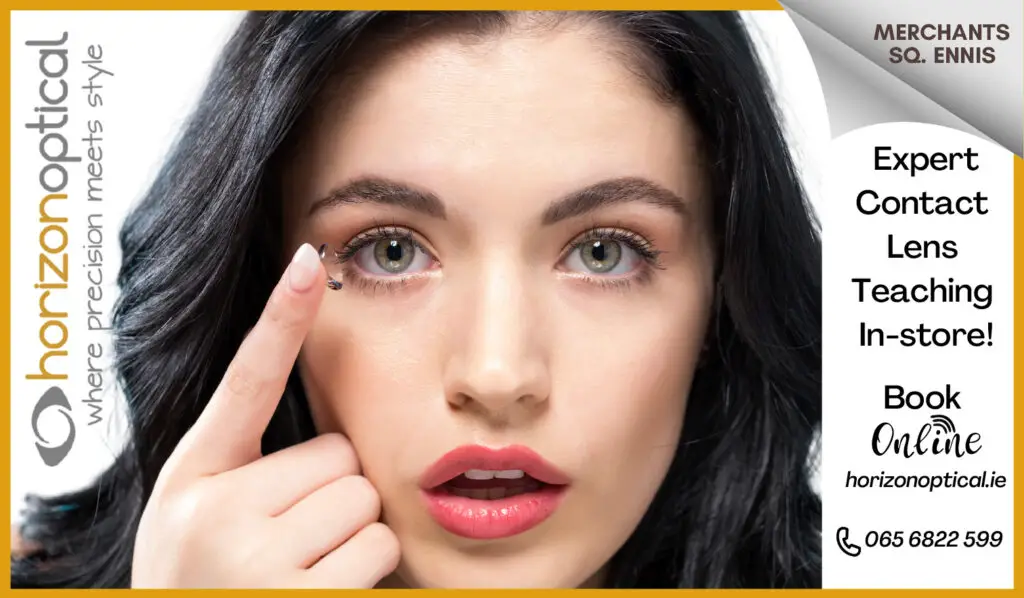 After a couple of months operating from Ryan's mother's house (which was a local B&B in Doolin), demand surpassed the kitchen's capabilities and the opportunity to take on the lease at the Doolin Caves café arose in late 2020. "So we moved to the caves and were doing our at-home dinners, which was the saving grace of the company, it's what made Wild Catering. It got our name out there when nobody else was really doing it on this side; we capitalised on that basically and it got our name out there." Restrictions delayed the opening of the café until March of this year, and as demand continued to grow the need for a commercial kitchen came about. "How it all happened was insane, it's been a crazy journey," remarks Ryan. Most recently, they have been running a series of 'winter nights' at the Caves which finish up this weekend, a three-course meal plus welcome drink for €50pp. A huge hit, Ryan hopes to reintroduce the event in February.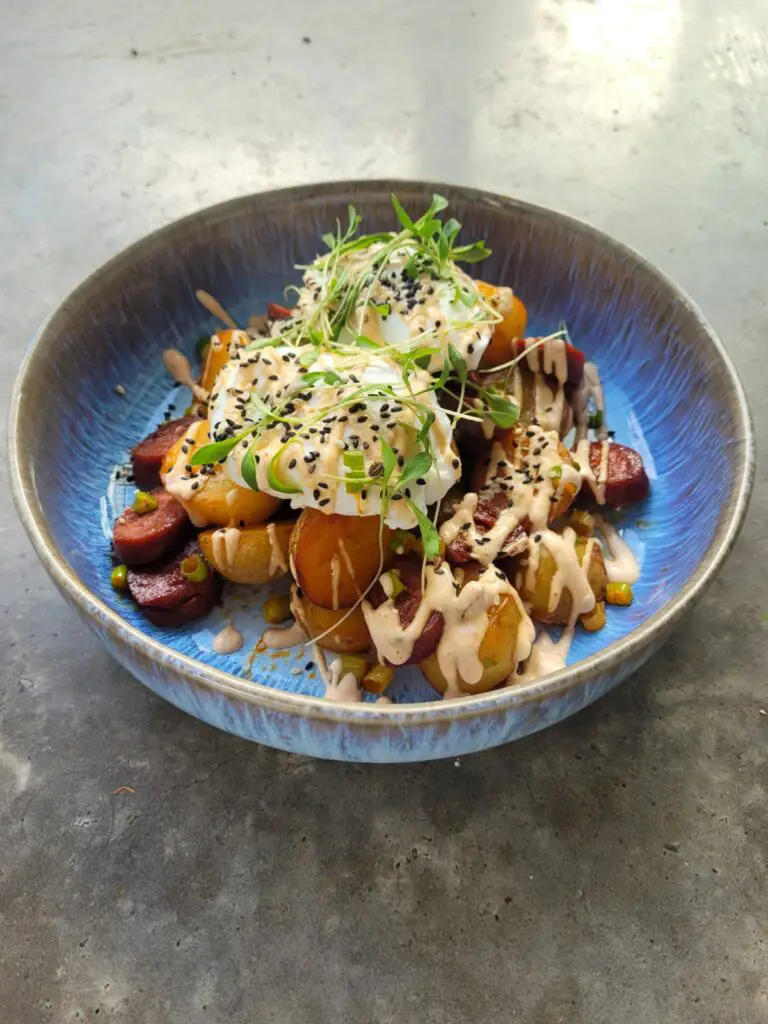 Ryan's passion for cooking has seen him work around the world and locally in five-star resorts including Dunloe Hotel and Adare Manor. He says the quality of ingredients available locally is "pretty phenomenal" and Wild Catering work with suppliers in Clare such as St Tola, Anam Coffee, Hazelwood Bakery and CS Fish in Doonbeg.
Turning attentions to Christmas, Wild Catering are offering a range of options including a buffet menu (€19pp, minimum of 10) which are ideal for family gatherings; and a Christmas Day Dinner four-course menu (turkey & ham or lamb main) which is a more luxurious offering, aimed at smaller groups or sole diners. Wild Catering are taking orders until December 17 with deliveries being made up to December 23. "We also have our pastry menu if you don't want the whole hog," explains Ryan. "It's a bit of everything really, we're still doing our canapes and platters too, which are perfect for all year round because you could have a cheese or charcuterie board for any celebration."
A whirlwind year will culminate in a well-deserved break for Aoife and Ryan, who celebrates his 30th birthday on December 16. That's before the heat comes back on in Ryan's kitchen as he looks ahead to a busy 2022. Wild Catering offer a wedding brochure for a canapé receptions, a 3-course meal, night food and a Day 2 option and they are already booking up for next year.  "We have a good few wedding tastings done for next year for much larger weddings in the 100-150s. Bookings are rolling in pretty heavy which we're extremely grateful for. We're only a year and a bit in business and it's amazing to see people putting their faith in us."
For more information on Wild Catering visit https://www.wildcatering.info/, or email wildcateringcompany@gmail.com.