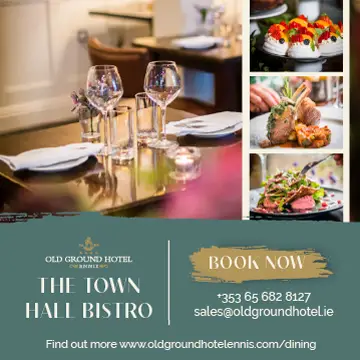 The thirteenth ever Ennis Street Arts Festival has concluded.
Urban wildlife has been the theme for this year's Ennis Street Arts Festival. The event's founder, Ana Bella Alvarez explained why they opted to focus on it for 2018. "The way that we live today, we take it for granted everything we have around us. We're just running around the place, to the supermarket, to have a coffee with something and a lot of them we take the environment for granted".
Aided by the warm weather, large crowds flocked to the streets of the town on Saturday for an Urban Wildlife parade which marched down the streets. Timmy Creed's Spliced was the finale event on Sunday evening, in The Clare Echo this week we spoke to Timmy about the GAA oriented drama which was held at Ennis CBS Squash Club.
On Friday, The Clare Echo's Eoin McCaffrey captured some of the activity at the lantern workshops which took place at the market in Ennis and attracted plenty of youngsters to participate. Video below.
Ennis Street Festival Lanterns Workshop from echo01 on Vimeo.