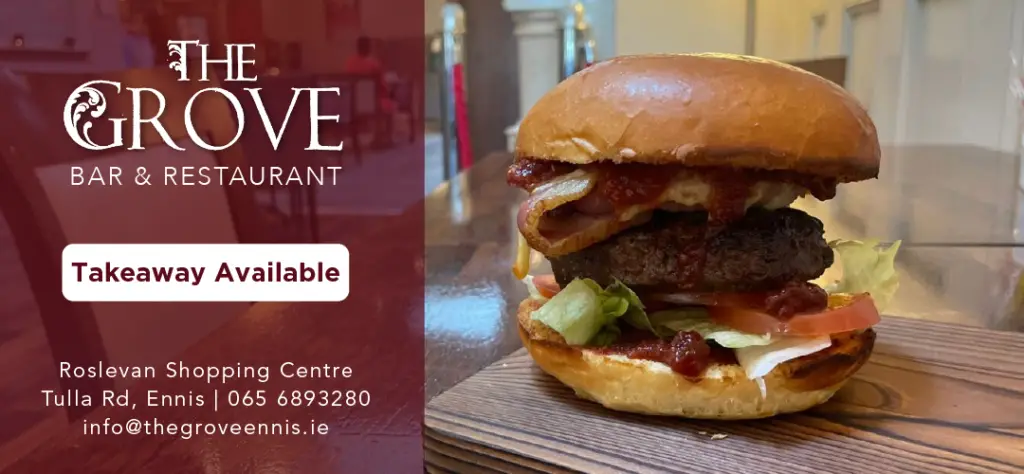 *Improvements were also requested for an access road to Mullaghmore. 
AN UPGRADE of a car park opposite a Mid Clare church is to be completed to facilitate greater community and tourist use.
Calls for Clare County Council to support the upgrade of the parking area adjacent to Dysart Church was requested by Cllr Joe Killeen (FF) with his bid seconded by Cllr Cillian Murphy (FF). "It is used by the community and for tourism parking, it is an attractive car parking space," Killeen outlined.
Senior executive engineer with the West Clare Municipal District, Enda MacNamara committed to working with Cllr Killeen "to support the project".
At the same sitting of the West Clare MD, Cllr Killeen also asked for an assessment of the Kilnaboy to Mullaghore road to be carried out with any necessary urgent repairs "particularly on the section damaged be the water scheme some years ago" to be tended to prior to the tourist season. "The road is used by tourists and locals alike, it is something that needs to be done". This proposal was seconded by Cllr Joe Garrihy (FG).
MacNamara said an inspection of the section of the road would be organized with "any necessary repairs" to be sanctioned.