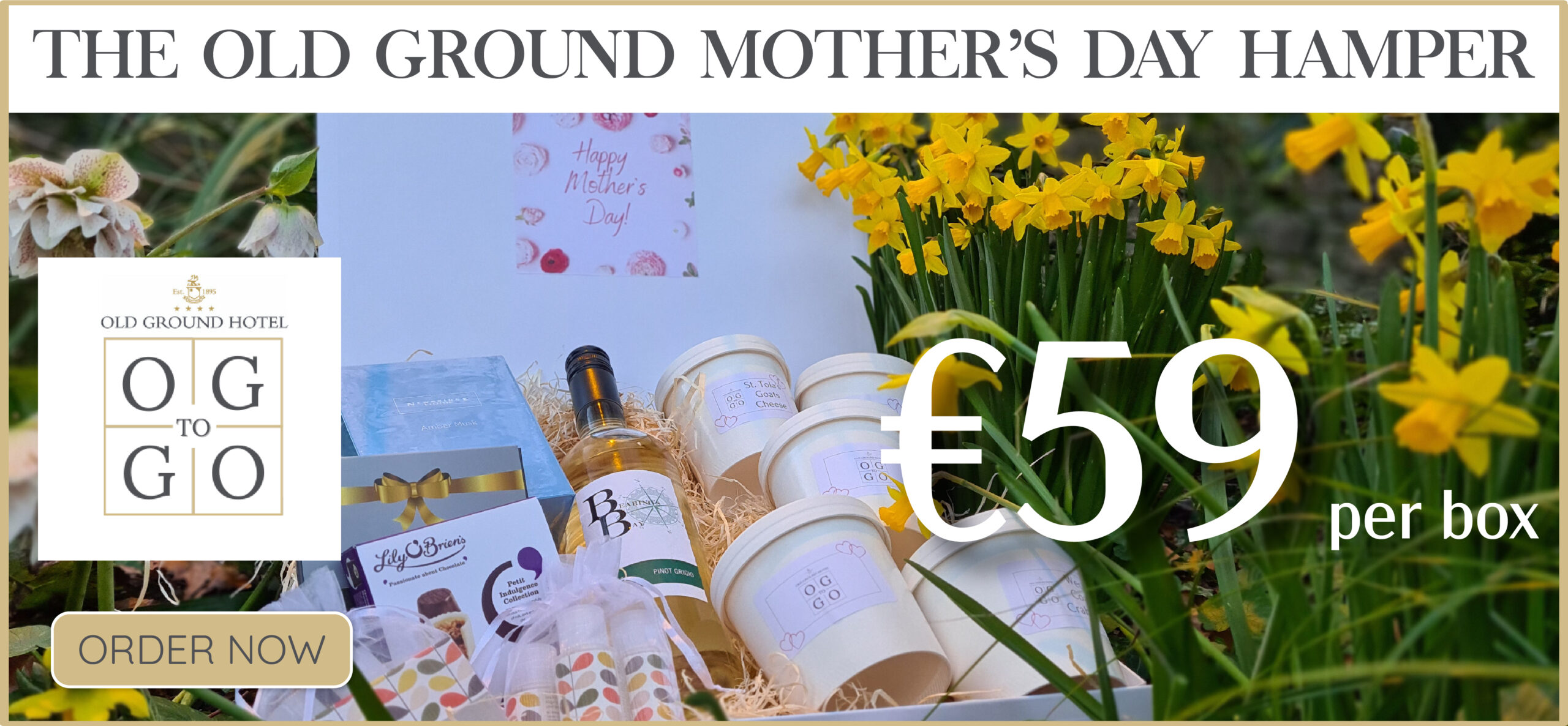 *Mike Keegan and Sean McLeod are questioned by The Clare Echo's Páraic McMahon. Photograph: John Mangan
Demonstrations have been held in Scariff for the past twelve weeks by a group of individuals opposed to the wearing of face masks during a global pandemic.
Up to ten individuals have been gathering weekly at the Fair Green in Scariff expressing their opposition to the mandatory wearing of face masks, a claimed attack on the Irish constitution and increased Government control.
More than 3,000 people have lost their lives from COVID-19 related deaths in Ireland. Gratitude to the efforts of frontline workers across the country has been extended including a sign with the same sentiment on Tulla Rd from Tulla GAA club. Sacrifices by such individuals are not referenced during the one hour demonstration in East Clare each Saturday morning.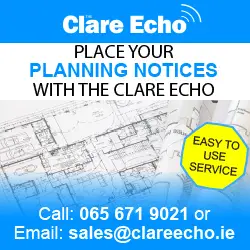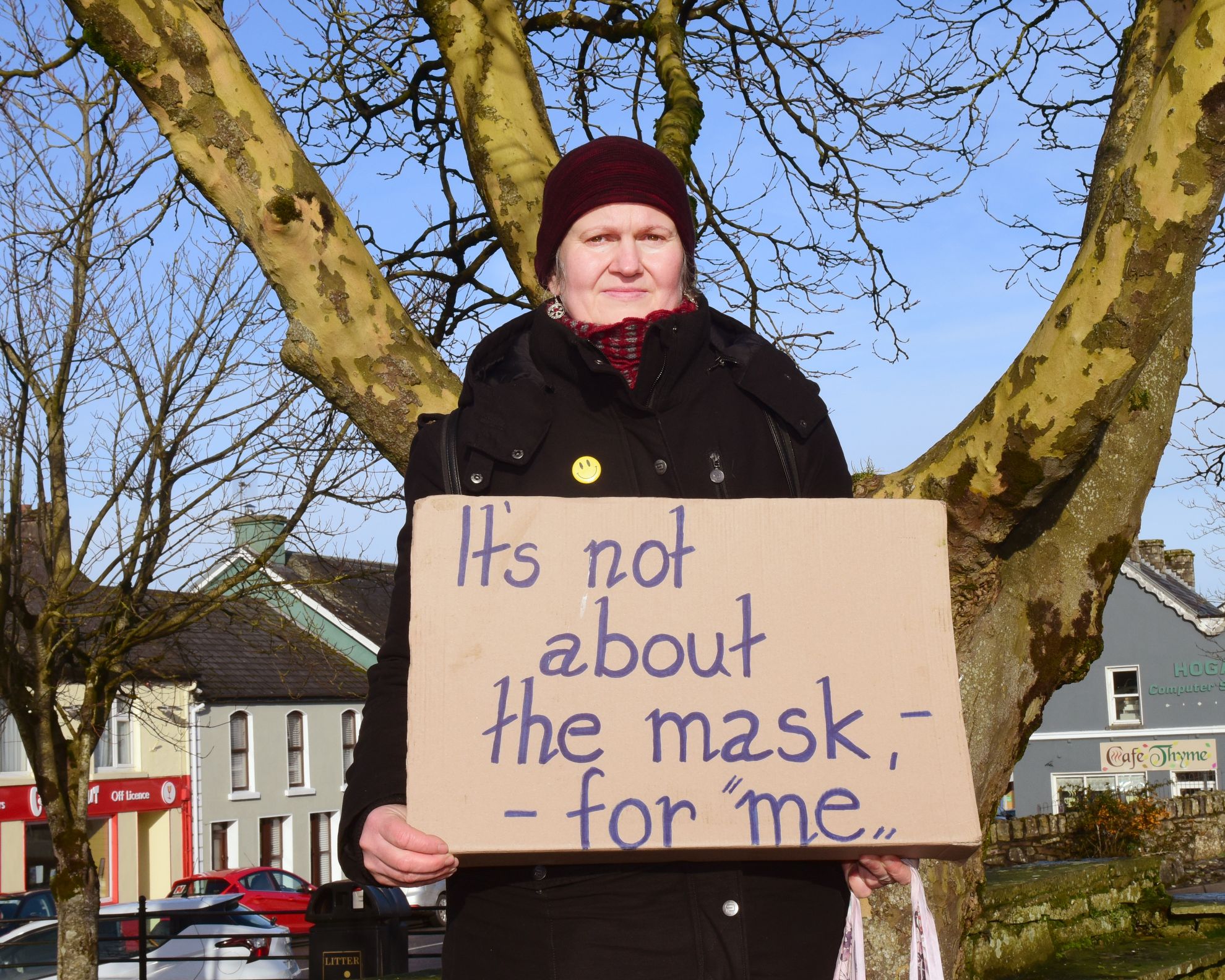 Slovakia native Adrina Rajnokov joined the group but wore a mask while doing so. She warned that the State had too much control which she linked to countries under fascist and communist rule.
Sean MacLeod who lectures on media studies at LCFE stood in solidarity with the group. He criticised a lack of balance on mainstream media and a failure of the Irish public to think critically. "I don't mind if people think were conspiracy theorists," he admitted and added that people must have the courage to stand up for their beliefs. The current restrictions impeding on the movement of travel were described by the singer-songwriter as "an attack on the Constitution".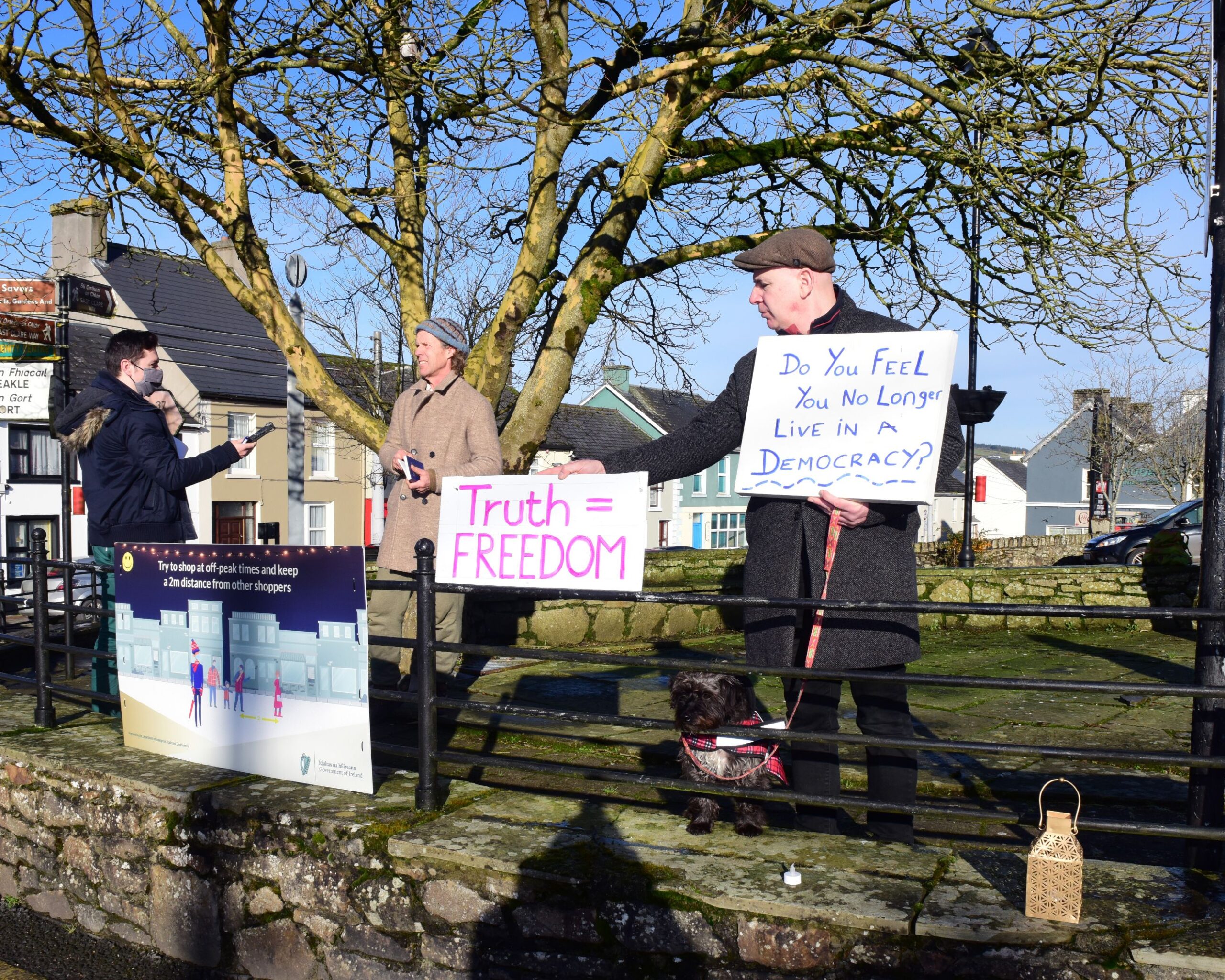 Mike Keegan has been a leader of the demonstrations. "We feel there is a great wrong being done in the country, my main concern is the attack on the constitution of Ireland which is our fundamental basic right being infringed, you have to weigh up the damage being done against the potential benefits of having everyone masked up and everyone locked down. I would say the lockdown is creating many more deaths than the virus could".
Samaritans have previously stated that there has been no rise in suicides in Ireland as a result of the pandemic.
He acknowledged that his refusal to wear a face mask in retail settings would make workers uneasy and thus impact on their own well-being. "When I do go into a shop I keep my distance from people. The original regulation was 2m, I keep away from people, it's not like I'm hugging them. What I find incredible is people are wearing masks outside now, the effect of this overtime will create more illness and deaths".
Individuals like his daughter, a thirty year old wheelchair user have been "imprisoned" and unable to celebrate key milestones in their life, the Feakle man said. He does not know any of the 4,130 plus people diagnosed with COVID-19 in Clare but later recalled being ill early last year which he told The Clare Echo may have been the virus, "I would say most people had it. I'd say it has passed through the population but then they brought the lockdown in".
He is of the belief than an agenda is operating and said the testing system was built on a structure akin to "a house of cards". "They are using the word cases, it should be false positive test, even the inventor of the PCR test said this should not be used as a diagnostic tool but you can't get this information out anywhere". The scientific consensus is that PCR tests are the best option for public health screening currently.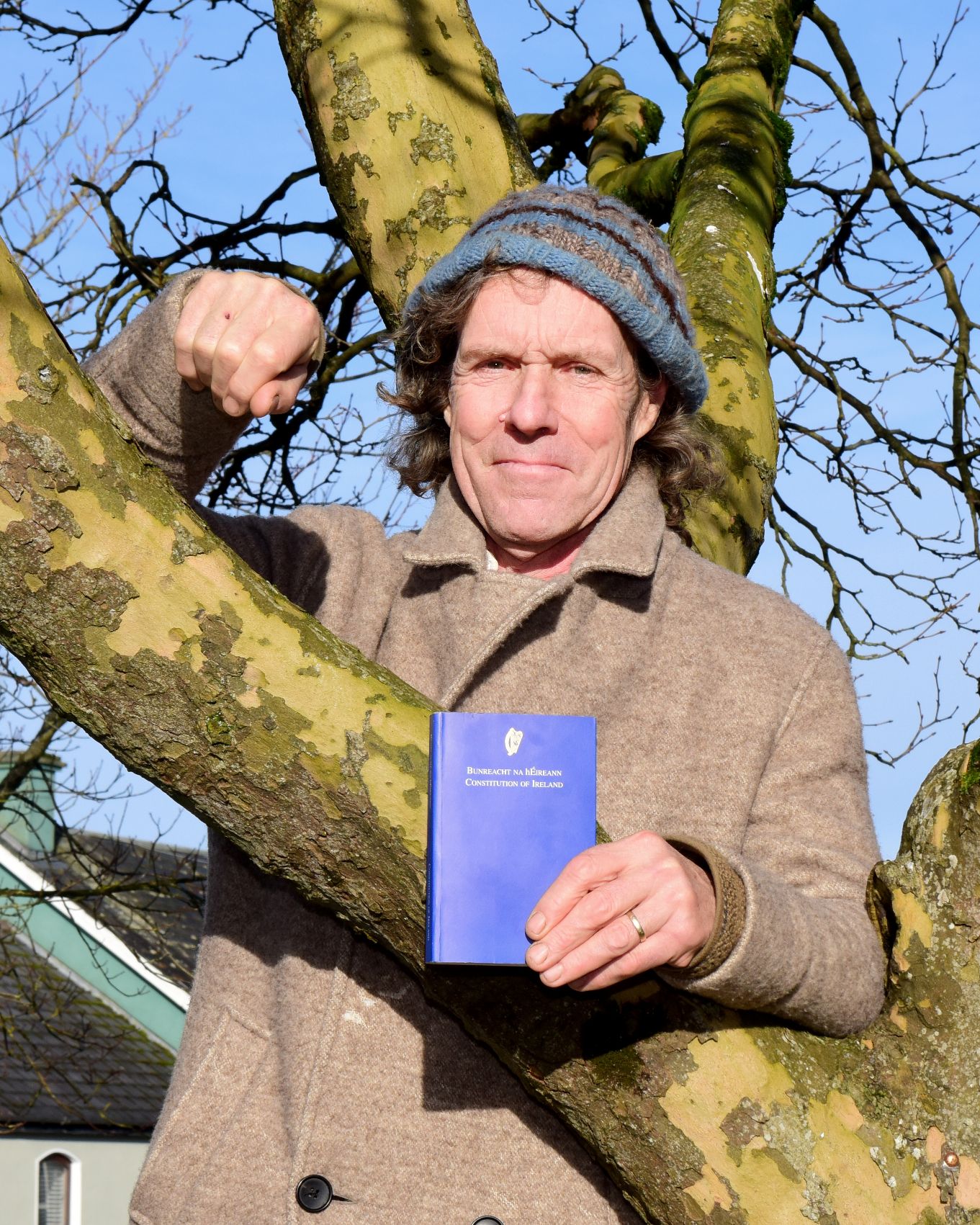 This "agenda" is worldwide according to Mike. "There are many studies which show masks do nothing, in some cases they can be quite harmful because they are restricting your oxygen intake and bacteria builds up on the inside of masks over hours".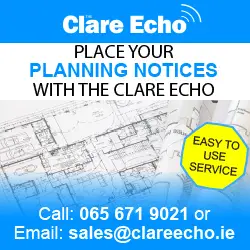 Current evidence shows that cloth masks are useful in a community setting to prevent the spread of infection, but that medical and surgical masks are more appropriate for healthcare workers. Researchers agree that more studies should continue to determine the best materials for cloth masks.
Experts are being silenced due to "massive censorship," the part-time teacher with the Alfa Project in Tuamgraney felt. YouTube have removed videos citing misinformation leading with many of the 'experts' followed by Keegan now sharing their views on BitChute, a video hosting service known for accommodating far-right individuals and broadcasting hateful material.
"People are labelled as a conspiracy theorist or conspiracy nut but I don't mind because they haven't done the research, they haven't thought about things, they just know they are under attack and they look for scapegoats but they look for people who are not towing the line so you end up focused on that hate because their lives are changed and they begin to believe you are spreading this disease, it is not easy to stand here and make a stand but this is our freedom, I'm a truth-seeker," he added.

A supporter of Gemma O'Doherty and John Waters, Mike invited O'Doherty to East Clare in 2019. He has lived in Feakle since 1990 and said the media has been clamping down on the public's thoughts. "I've been studying this for thirty years, I've seen it coming".
The group which also includes Nard Slabbers of Mountshannon Community Council have confirmed they will continue to hold their demonstrations, "the longer it goes on the more resistance will build," Keegan predicted of the lockdown.