*Photograph: John Mangan
Creation of a town bus service for Ennis is "long overdue", councillors have said while plans for such a scheme are being progressed by the National Transport Authority (NTA).
A progress report on efforts to establish an Ennis town bus service was requested by Cllr Johnny Flynn (FG) at the June meeting of the Ennis Municipal District. He highlighted that he has been tabling motions on the subject for over a decade.
He reflected that "huge work" was done on the potential of the service in 2007 but lamented, "every three or four years there is work done on it," yet the project doesn't come to fruition. Cllr Flynn observed that Bus Éireann rum systems in "towns smaller than Ennis". "It is there for the incoming Government to deliver on".
Senior executive engineer, Eamon O'Dea confirmed the NTA were progressing plans for a public bus service for Ennis along with other large towns across the State. "The NTA has visited Ennis on a number of occasions over the past number of years and any information or data requested has been forwarded". He acknowledged that a bus service has begun in Kilkenny and that the NTA was hopeful of progressing other such services in the coming years subject to funding following Government formation.
Councillors were all in agreement that a town bus service is needed, Cllr Ann Norton (IND) seconded the motion with support also voiced by Cllr Paul Murphy (FG). "Over the last ten years he's been trying to get it," Cllr Pat Daly (FF) said of Cllr Flynn's efforts and he flagged how Ennis has since expanded. Cllr Mark Nestor (FF) believed "it is a very much needed bus service".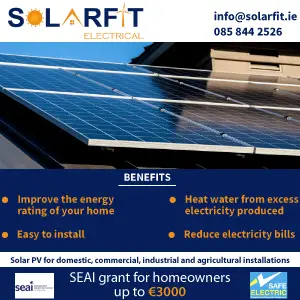 "It is now 2020, I remember going to see John Leahy in 2018 and he said at the time they are working on it. I would like to think there would be more immediate working on it," Cllr Clare Colleran Molloy (FF) stated. "The further out you go on the Tulla and Lahinch Rd, they are desperate for an infrastructure like this and it is needed when we talk about going Green".
Cllr Mary Howard (FG) was adamant the NTA would be able to fund the service, "It is long overdue". She added, "Sligo and Kilkenny are smaller than Ennis but already have their services up and running, we need to shout louder. Every time I come into a Council meeting we are talking about accessibility and parking, this ticks all the boxes".