COLÁISTE MUIRE is the top feeder school in Co Clare.
Of the 138 students who sat the Leaving Certificate in the all-girls Ennis secondary school, 114 percent have pursued third level studies giving Coláiste top marks in terms of third level advancement.
Mary Immaculate Secondary School in Lisdoonvarna with 43 students sitting the State Exam had a progression rate of 102 percent followed closely by Rice College in Ennis where 100 percent of the 109 students advanced to third level.
Kilrush Community School (99%), Scoil Mhuire, Ennistymon (94%), St Anne's Community College, Killaloe (92%), Ennistymon CBS (90%), St Joseph's Tulla (88%), Kilkee Community School (85%) and St Joseph's Spanish Point (85%) all recorded top marks.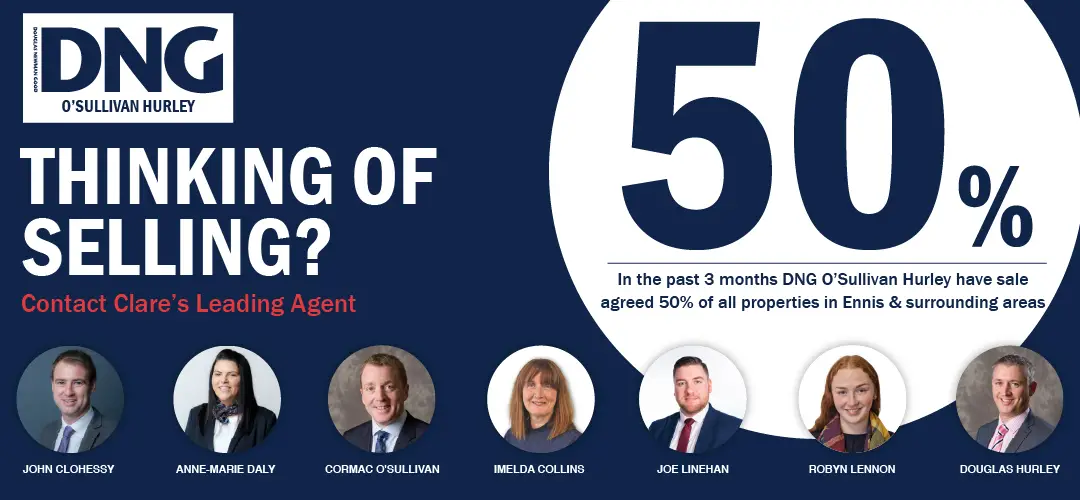 Scariff Community College (84%), St Flannan's College, Ennis (80%), St Caimin's Community Schoolm Shannon (80%), Kilmihil Community College (78%), St Patrick's Comprehensive School (74%), Ennis Community College (73%), St John Bosco Community College, Kildysart (58%) and Ennistymon Vocational School (45%) completed the list.
St Flannan's College had the highest contingent of students from the Class of 2020 advancing to third level (217) followed by the Coláiste (114), and St Caimin's Shannon (113).
Figures do not include the many school-leavers who went into further education, such as post-Leaving Cert (PLC) courses. Nor does it cover those who pursued an apprenticeship, an "earn-and-learn" approach that leads to a qualification at either further education or higher-education level. Students who enrolled in British colleges or college places in the EU are not included in the figures.
Disadvantaged pupils received a further CAO lift, the data reveals with the use of grades based on teachers' estimated marks instead of, or alongside, exam results leading to a big bounce in college entry.