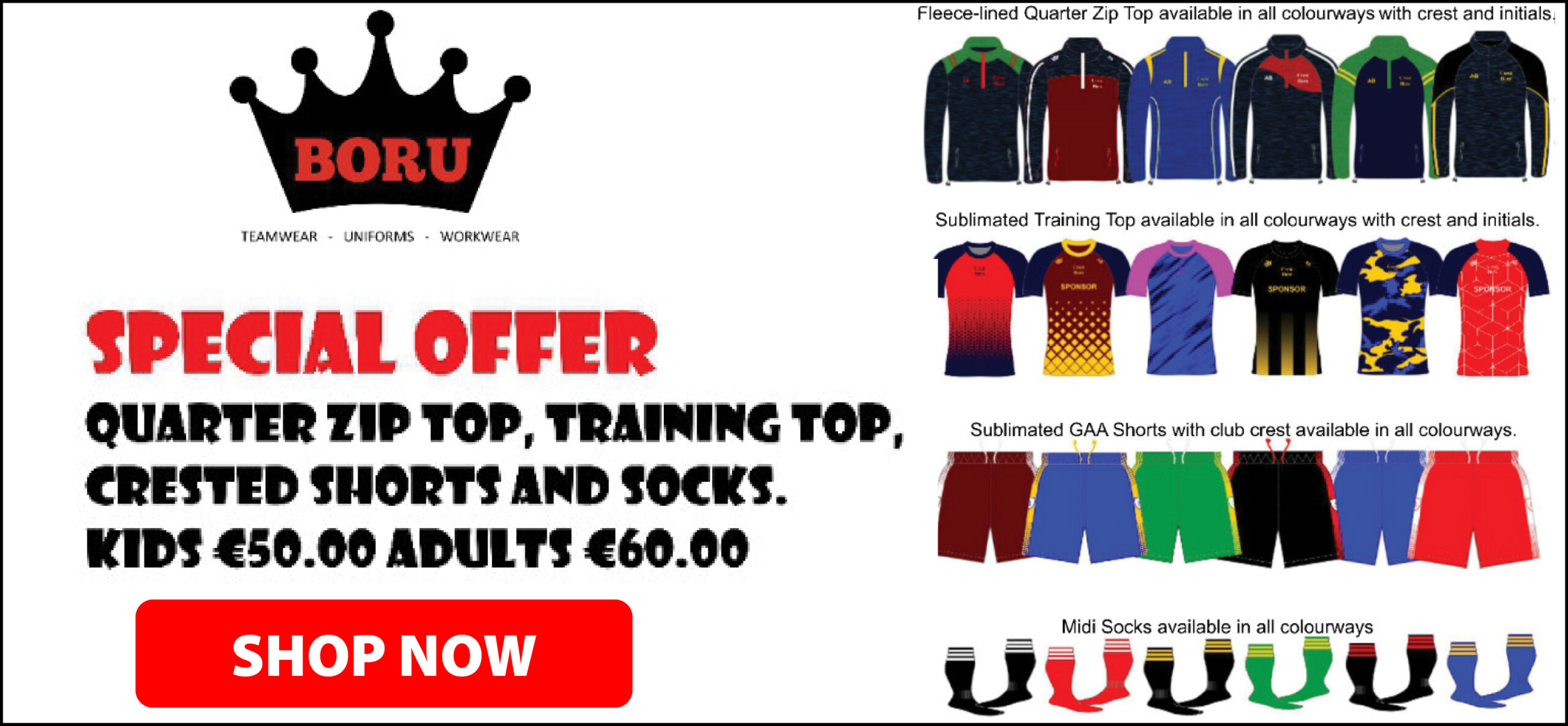 *Mikey Wall of Shannon Hibs loses possession to Denis Kinlan & Owen Humphrey. Photograph: Joe Buckley
Shannon Hibernians have exited the FAI Junior Cup in the last sixty four, coming up short to Dublin side Tolka Rovers on Sunday afternoon.
Tolka Rovers 3
Shannon Hibernians 1
Venue: Riverside Park, Shannon
Despite having home advantage, Shannon Hibs were the underdogs in this tie. Tolka did possess the more balanced outfit but nonetheless the first half sending off of Mikey Wall was detrimental to the hosts' cause, the absence of the eleventh man was particularly felt in the second half when the bodies were beginning to tire.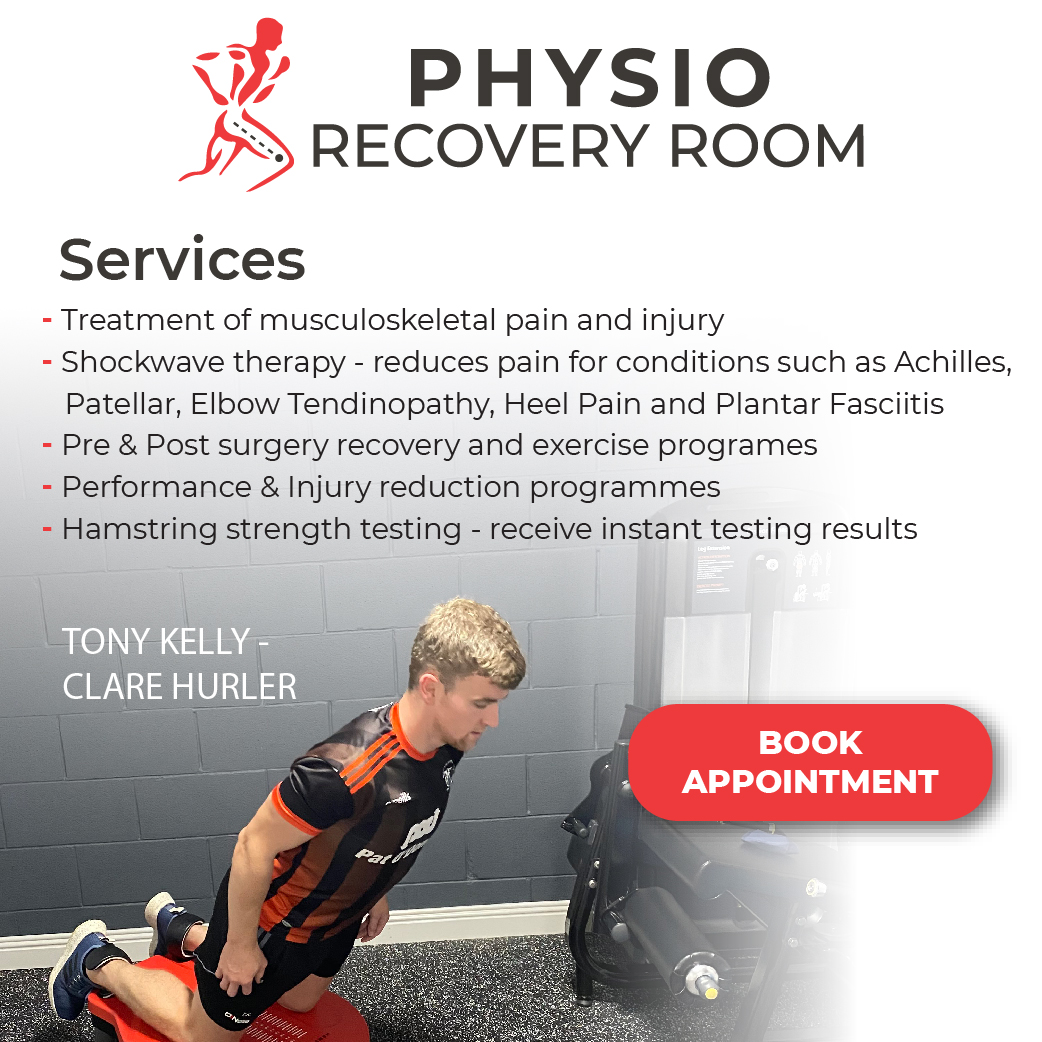 Reaching the fifth round of the national competition is a feat that was not expected of Shannon Hibs and one they are rightly proud of. Such an occasion brought with it a degree of nerves as was evident by their patchy start and early efforts.
One such mistake saw right full-back Jamie Egan clumsily clip Joseph McDonnell with Mark Rellis having little choice but to award a penalty. McDonnell powered his shot to the right hand side of the goal with Damien Casey going the other way giving the visitors the lead with six minutes on the clock.
They soon settled and were almost back on level terms eight minutes later. A cross from Nathan Walsh fell perfectly to the feet of Darragh Leahy who ventured forward and would have struck the net only for a vital deflection off Eamonn Moylan.
Leahy had a tame shot with his next attempt but it proved to be third time lucky as he banged home the equaliser with twenty four minutes played. Jack Kelly was denied by Callum Atkinson but he managed to force a second rebound for which Leahy rose highest to header to the back of the net.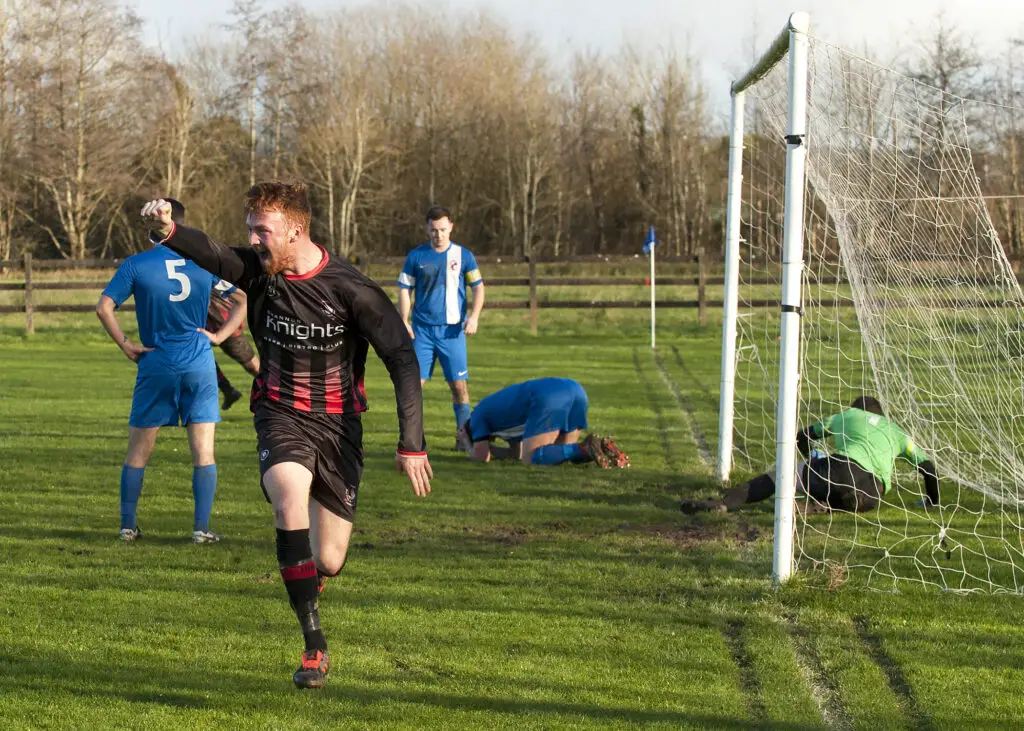 Tensions rose after a Nathan Walsh cross was fetched in the air by Atkinson, the drama out the field resulting in Mikey Wall being sent for an early shower and Shannon Hibs reduced to ten men on thirty two minutes.
For the remainder of the half it was all Tolka Rovers with the Finglas side controlling possession as their opponents tried to regain their focus. Casey was on alert to make four saves, some far more easier than others in the final five minutes of the half to leave the teams level at one goal apiece at the break.
Half-time served Hibs well with Gary Leahy coming close to putting them ahead on the restart while a Liam Delaney effort sailed over the crossbar. Arguably their best chance to sneak a goal fell to Egan on sixty two minutes who failed to pull the trigger despite two chances of doing so.
No such mistake was made at the other end two minutes later with substitute Conor McCarthy was left one on one with only Damien Casey to beat and he duly obliged by passing the ball to the net and putting Tolka back in front.
Hibs let another vital opportunity go abegging with Nathan Walsh trying to turn the ball onto his left foot instead of having a cut off his right when Dion Khetan teed him up with time running out.
McDonnell made it 3-1 on seventy nine minutes only for the officials to correctly pull the striker for being offside. The resulting Hibs clearance was lost allowing Tolka to put together a move which saw McCarthy put the ball to Owen Humphrey who ricocheted it to the roof of the net, sealing their place in the last thirty two of the competition.
More will be needed from the Dublin team if they are to progress further in the FAI Junior Cup. Tolka's second string did enough to progress which was their objective when making the journey to Clare but for the amount of possession they had in patches they didn't maximise their return. Eamonn Moylan, Owen Humphrey, Dean Brady and Conor McCarthy when introduced impressed for the winners.
Currently mid-table in the Premier Division, this Cup run brought plenty of excitement to Shannon Hibs. Tracking back and general work rate seems to be one reason why Hibs are not further up in the Clare League. Dion Khetan and Jamie O'Shea contributed well when brought on and may have added more if they were put on the field sooner. Elsewhere, Jack Kelly got through trojan work in midfield with Alex Cole putting in a solid game at defence, netminder Damien Casey did well given the amount of traffic down his way.
Tolka Rovers: Callum Atkinson; Alan Daly, Eamonn Moylan, Sean Tierney, Shane O'Doherty; Ryan Hart, Dean Brady; Colin Eccles, Owen Humphrey, Denis Kinlan; Joseph McDonnell.
Subs: Conor McCarthy for Eccles (57), John Barry for O'Doherty (66), Michael Murray for Brady (76), Kiefer Trappe for Kinlan (76).
Shannon Hibernians: Damien Casey; Jamie Egan, Darragh Leahy, Alex Cole, Pa Devanney; Mikey Wall; Liam Delaney, Andy Fitzgerald, Jack Kelly, Nathan Walsh; Gary Leahy.
Subs: Dion Khetan for Delaney (67), Jamie O'Shea for Egan (75), Jimmy Houlihan for Fitzgerald (82).
Referee: Mark Rellis