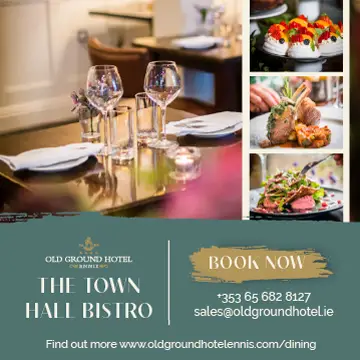 *CEO of The Shannon Airport Group, Mary Considine. Photograph: Eamon Ward
TRANSFER OF FOUR SHANNON HERITAGE sites to Clare County Council "as soon as possible" remains the objective of The Shannon Airport Group.
Negotiations between the local authority and various Government Departments over the transfer of Bunratty Castle and Folk Park, Knappogue Castle, Craggaunowen and a retail outlet at The Cliffs of Moher have been ongoing for twenty months.
Currently operated by Shannon Heritage which falls under the auspices of The Shannon Airport Group, the future ownership of the sites remains in doubt.
Speaking to The Clare Echo, CEO of Shannon Airport Group, Mary Considine outlined that they were anxious to reach a deal. "First and foremost Shannon Heritage is an important business and is very important for this region, it has recovered very strongly this summer as we see international visitors come back into the country, particularly through Shannon we've seen a bounce in numbers to our key sites, they've performed and traded really well which is positive and better than we would have forecast.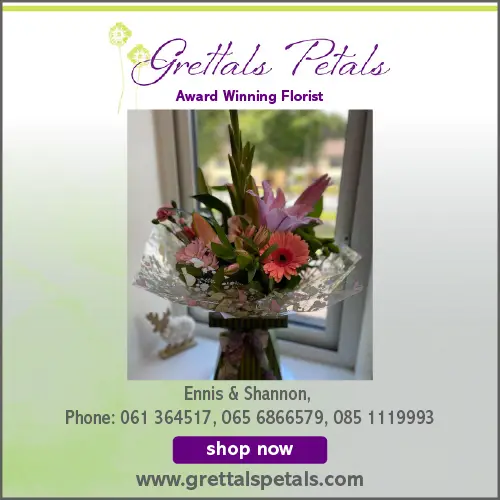 "We continue to operate and manage the sites, we will continue to do that until the transfer is complete, from our perspective we've done all the work with Clare County Council, we've partnered with them, they've completed their due diligence, they are in their own discussions with the Department, I can't comment on the status of those but we are ready to complete the transfer as soon as they have completed their own discussions. From a staff perspective, they would like certainty and we would all be keen to complete the transfer as soon as possible".
When asked what happens if negotiations between the Council and the Government fall through, Mary commented, "Our strategy is to transfer the sites to the local authority, I think they are keen to take it on, we're all focused on Plan A at the moment".