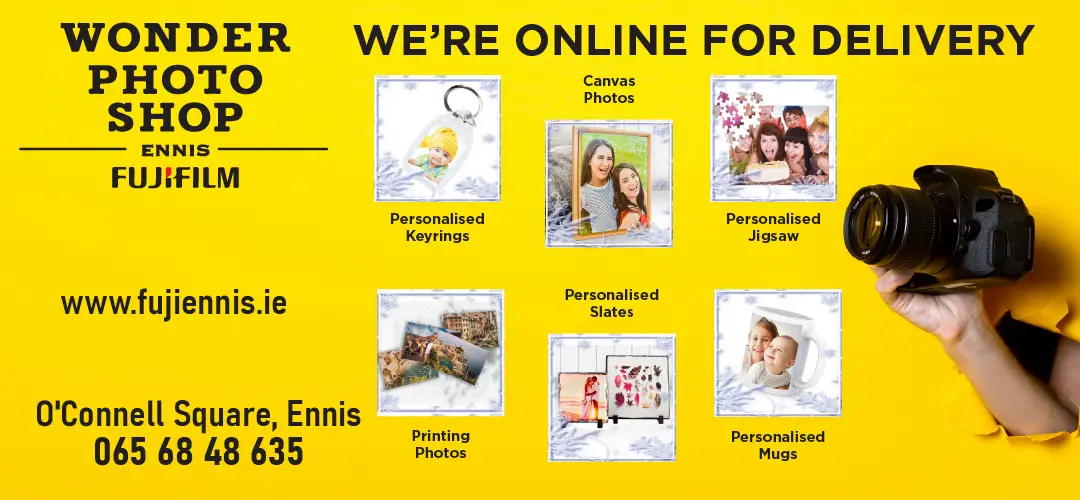 Safety barriers are needed outside the premises of a busy Newmarket-on-Fergus take away, a county councillor has stated.
Mamma Mia's Pizzeria located in the heart of Newmarket-on-Fergus has always operated as a take-away since its opening. The onset of COVID-19 has resulted in no customers being able to access the premises and subsequent socially distanced queues forming on the footpath outside as they wait to make payments and collect their orders.
Prompted by "health and safety concerns raised by pedestrians," Cllr Pat McMahon (FF) requested that safety barriers be installed outside the take-away.
An examination to determine whether such a piece of infrastructure would impact "pedestrian traffic, vehicular traffic and disabled access," will be completed, senior executive engineer Aidan O'Rourke stated.
Speaking at the November meeting of the Shannon Municipal District, Cllr McMahon outlined that Mamma Mia's was "a very popular and successful business" located right on the corner approaching the main street in the village.
"A minority of motorists take it on themselves to park on the footpath which is used by pedestrians and people with disabilities," the Newmarket-on-Fergus representative lamented. He highlighted, "Lorries, vans and ice cream trucks block the movement of people here. It is highly dangerous to park on the footpath at the area and it is a busy footpath used by people going about their business on the main street of Newmarket-on-Fergus".
"It is horrible for people on wheelchairs who have to wait while the people in cars wait to be served," McMahon concluded. The motion was seconded by Cllr Gerry Flynn (IND).