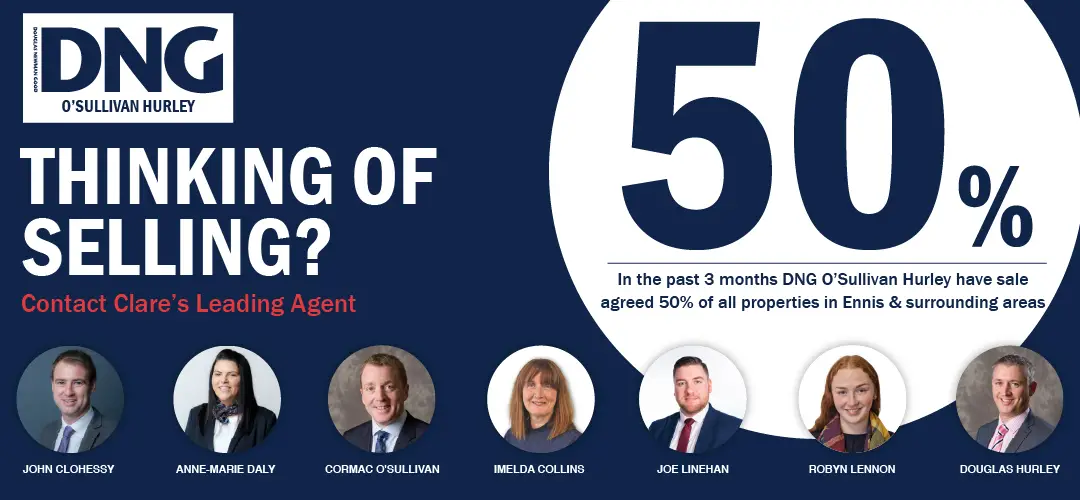 A plea to reopen Broadford Garda Station has fell on deaf ears.
Assistant Commissioner of An Garda Síochána, Anne-Marie McMahon confirmed "no consideration" has been given to reopen stations that shut down in recent years, following a request from Cllr Joe Cooney.
West Clare native McMahon addressed elected representatives of Clare County Council at a special meeting recently where Cooney took the opportunity to investigate if any plans were in place to reinstate Gardaí to stations in rural parts of the county that have closed in the past decade.
"Have there been any thoughts on opening up some of the closed Garda stations that have been closed in the past such as Broadford? People are very put out in Broadford over its closure, it was a vital link to the community. Has there been any consideration given to opening any of those around the country," the Fine Gael councillor asked.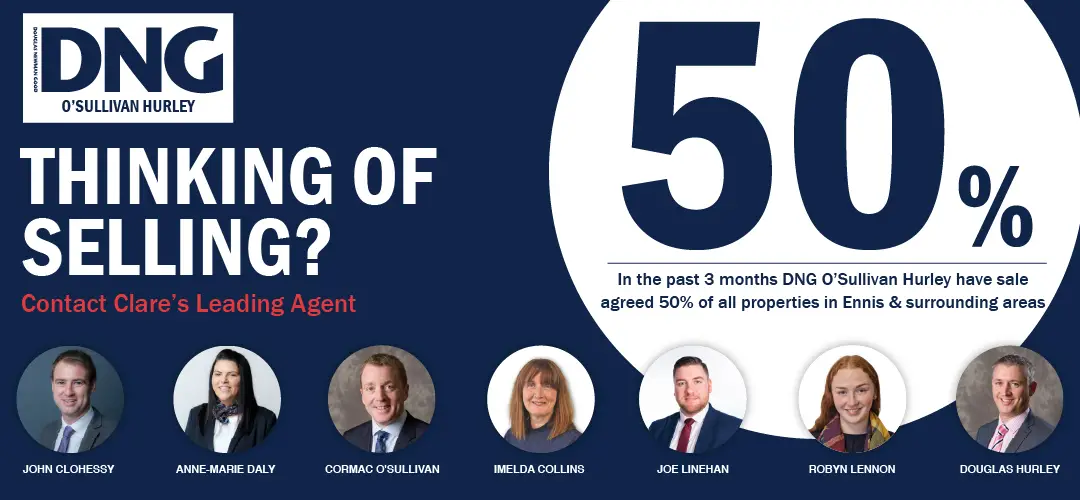 In response McMahon stated, "There has been no consideration given to the reopening of Broadford Garda station, I understand what you're saying regarding people's concerns but I hope the future of policing will serve to reassure people and let them have the feeling of safety the Garda station provided and more than that".
Before independence, Broadford village was home to a Royal Irish Constabulary barracks and a garda station was established in the village upon the foundation of the Irish Free State in 1922. Up until 1993, the station had a sergeant and garda, that year a staffing reduction removed the sergeant. In 2009, it was proposed to post a second guard at the station but this never materialised. It served a large area of East Clare including the communities of Kilmore, Truagh, Oatfield, Ballyquin, O'Callaghan's Mills, Kilbane and Broadford village and operated on a part-time basis with round the clock cover provided by Killaloe Garda Station up until its 2013 closure.
Between 2012 and 2013, Garda stations closed in Carrigaholt, Corrandulla, Doonbeg, Broadford, Mountshannon, Quin, Lahinch, and Inagh. In the two years previous, savings of €32,000 per annum were recorded as a result.