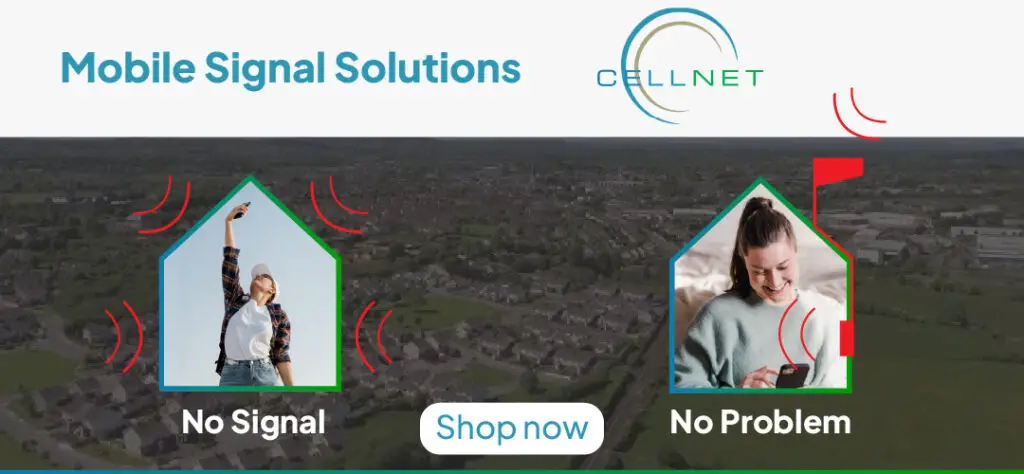 RESIDENTS in new developments across Clare reporting difficulties with phone and broadband connectivity have been turning to a Clare-based company to solve their dilemma.
New homeowners in a number of newbuilds and housing developments are discovering that their home either hasn't been serviced by operators, or in some cases their wireless signals fail to penetrate A-rated specifications such as concrete floors, foil-lined insulation and triple-glazed windows.
Eleana Canny who resides at a new development in Ennis, told The Clare Echo of her frustrations with non-existent phone connectivity and Wifi signal issues in her new residency. To compound matters, Eleana works in the high-paced tech industry and has been a remote worker since the global pandemic in 2020. For almost three months, the Galway native reveals she faced obstacles in both her personal and work life due to the connectivity issues.
With her home office installed upstairs, Elena had broadband installed by one of the country's largest operators however she quickly ran into issues. "We moved in at the end of March and very quickly there were issues," says Eleana. "Basic messaging tools that rely on WiFi like WhatsApp, Gmail, Viber were not delivering messages nor was I able to receive them unless I moved outside of the house. My work wouldn't load and I work in tech with various CRM systems that rely on high speed WiFi.
"I could not work, I was in the middle of client calls and my WiFi would cut out as the WiFi signal was unable to move past the living room, but my office was upstairs. We had the fastest package available and basically it wouldn't go past the living room. We had zero signal. Family would be calling us and it went straight to voicemail, if we had to make a call we had to go outside into the driveway or back garden."
Due to her busy work life, Eleana admits that she found the experience very frustrating, "During the build, we were not made aware of any wifi or phone reception issues however we have since found out the first phase of our estate that had been built two years' prior to us moving in, had the same issues. A lot of new residents in this estate are working from home and having the same connectivity problems as I did."
Eleana moved her entire workstation into her living room for her first three months in the newbuild "until we found Cellnet". The engineer from Cellnet installed a mobile repeater solution which boosted the phone signal throughout the house while amplifying the mobile broadband so she could work from home.
"Nick came out straight away and scanned the house and he installed the aerial, and life has been sweet ever since. I'm actually able to work, I can make and take phonecalls no matter what part of the house I am in now. Messages are being sent with ease and being received in real time thanks to Cellnet's solution. Nick came back a few days later to make sure my office was working at full capacity. We were really impressed with their professionalism and how quickly they had it set up for us, and there were no hidden costs."
Eleana would encourage new developers to incorporate solutions like Cellnet into their building plans to ensure swift connectivity from the get go. "I couldn't sing Cellnet's services enough, they are brilliant service and a solution to new builds who come up against this connectivity issue. Had we known that there were reception issues with the house even months before, we'd have just contacted Nick at Cellnet before we moved in so we wouldn't have to deal with the disruption to working from home and in general day to day communication.
If you are experiencing issues with your phone or internet connectivity, call Cellnet on (065) 670 3300.