*Clare manager Brian Lohan. Photograph: Jim Campbell
Hard work and an impressive attitude laid the ground work for Clare's second successive win in the Allianz National Hurling League, Brian Lohan felt.
Speaking following their three point win away to Wexford on Sunday, the Banner boss paid tribute to those who made the long journey from Clare to give their backing to the team. "It's a very difficult place to come and very difficult to get a win here, they had a passionate support and a big crowd. We're really thankful to the Clare supporters that travelled down and the support we are getting back at home".
He felt Clare showed "leadership and intensity" as their dominant opening half was enough to see them withstand the second half challenge of Wexford. "There was occasions when we got on top and occasions when they did that, for the first ten minutes of the second half it looked like we weren't going to win any puckout".
"We are very happy with the spirit of the lads. Very happy with the intensity. We worked really hard all over the field. I couldn't be happier".
Their win was more impressive given that they played against the elements minus a man following the first half dismissal of captain John Conlon. "Everybody in the game knows anything in and around the head, be it the hurley or hand, is a straight red. By the letter of the law he had to go. As soon as he did it, he realised it was kind of borderline. He was unfortunate to get sent off," Lohan commented.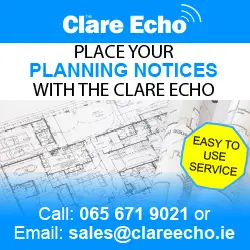 "It was a tough game, physical all over the field. I'm delighted to get the win. Their attitude is excellent and they have been working really hard for the last nine to ten weeks," the Shannon man concluded.