*An empty O'Connell St in Ennis. Photograph: John Mangan
PEDESTRIANISATION will "have to be introduced" in Ennis town centre for the foreseeable future to provide shoppers with social distancing measures.
It has already been announced that areas of Cork City will be pedestrianised in the aftermath of Covid-19 restrictions and Ennis is expected to be one of the towns taking a lead on the initiative.
A meeting will take place on Wednesday to discuss the reopening of Ennis at Clare County Council level and it's understood pedestrianisation will be one of the key issues. A notice period will have to be observed before pedestrianisation can be implemented and it can only be implemented on a "temporary" basis so it's expected the touted measures would not take effect until June and would only be implemented as long as is necessary to ensure social distancing.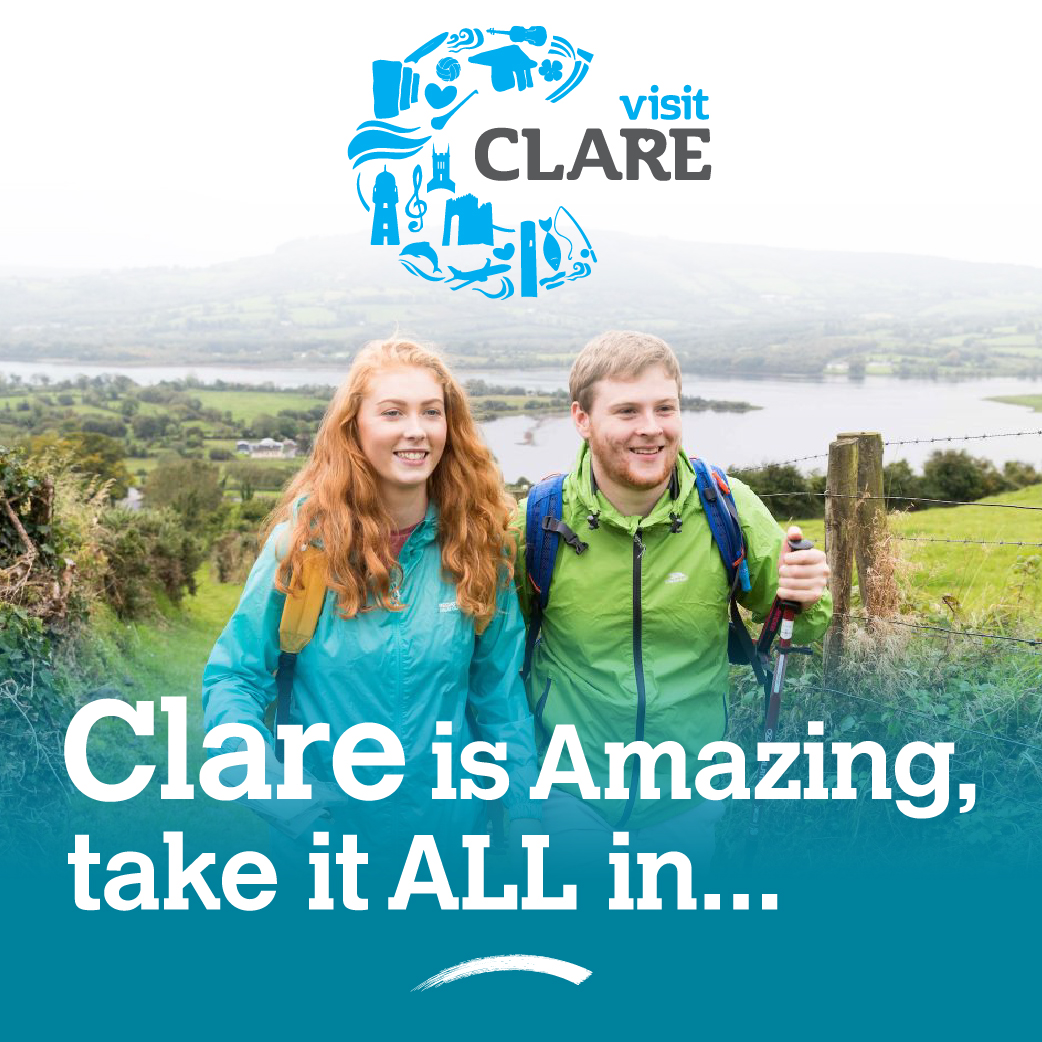 The Ennis business community has already been asked for their views on the potential move through a Chamber of Commerce business survey, which was conducted in conjunction with Clare FM. Areas being considered include Abbey Street, O'Connell Street and High Street. Arrangements for delivery and collection of items which would require an automobile are currently being considered.
President of Ennis Chamber of Commerce, Allen Flynn told The Clare Echo that pedestrianisation will be implemented on a "month by month" basis until such time that social distancing does not need to be enforced. It's understood parts of Ennis town centre could potentially be pedestrianised until a Covid-19 vaccine becomes available.
The Old Ground Hotel owner admitted that pedestrianisation is a polarising topic amongst members of the Chamber however the health and safety of shoppers must take precedence in these unheralded times.
Mr Flynn said, "Within the Chamber we have some very diverse views regards pedestrianisation and I have my own personal view but I'm acutely aware that for the foreseeable future to provide a safe destination for people to come and shop, pedestrianisation will have to be introduced. We have to be able to provide social distancing. We'll use that as a positive in the sense that when [visitors] come, they will have free flow around the town and its unique shops – that's what we will be trying to do to sell Ennis, to promote it."
The hotelier continued, "It will be done on a month by month basis. As an outside parameter, we may be looking at such time until a vaccine has been found or maybe when the numbers are falling and the restrictions change."
Mr Flynn added that pedestrianisation implemented as a Covid-19 measure must not be used as a basis for a discussion down the road whether pedestrianisation should be introduced on a long-term basis. "This is something that has to be done from a health and safety point of view. We'll be using it as a positive in terms of providing a unique space for people to come and move around freely in Ennis and provide a great shopping experience from a shopping point of view," he added.