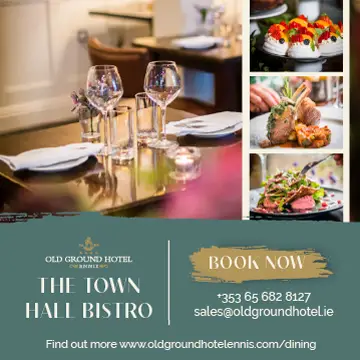 OPENING HOURS of pubs in Clare are to be extended while the county has not been included in a new initiative to support the development of a vibrant and diverse night-time economy across the country.
Minister for Justice, Helen McEntee (FG) received Cabinet approval on Tuesday for her draft bill to reform the county's licensing system. The current format is based on 100 laws, some of which are over 200 years old. The General Scheme of Sale of Alcohol Bill has a three year transitionary period. Minister McEntee intends to bring a final Bill before the Oireachtas and enact the legislation in 2023.
Agreement has also been reached by the Cabinet to extend the hours of operation of pubs from 10:30am to 12:30am seven days a week. "The local pub is an institution where we so often come together – to chat over a drink or food, to host community events, to celebrate and to mourn. I believe it is an institution worth protecting, and that we should support our publicans – so many of whom have built up local businesses over decades, through generations of the same family," she said.
Ireland will maintain a restrictive licensing system in general, with licenses only granted by the courts – with objections allowed from fire authorities, the HSE, An Garda Síochána and local communities. In addition, a representative of a local authority and local people with a genuine interest may object to the granting or renewal of a licence. The responsibility for licensing moves from the Circuit Court to the District Court which will reduce the cost for making applications.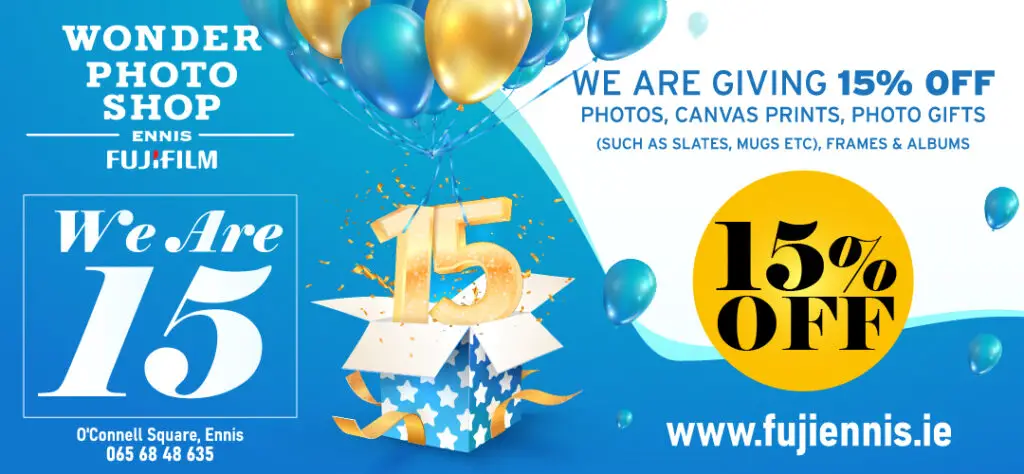 "Our nightlife does not compare favourably with that of other European countries when it should be as good as anywhere in Europe. Rural pubs are closing, as have many nightclubs in urban areas, while the number of off-licences is increasing. It is not all about alcohol and should not be, but is part of the picture," Tánaiste and Minister for Enterprise, Trade and Employment, Leo Varadkar (FG) stated.
Opening hours for late bars is to remain at 2:30am and in an attempt to bring Ireland in line with other European countries, nightclubs will have the option to remain open until 6am with the requirement that alcohol cannot be served after 5am, with dancing able to continue until closing time. It is envisaged that this will largely be availed of by bigger nightclubs and venues, mainly in cities, and will not be availed of by many nightclubs
Nightclubs and late night bars must adhere to strict requirements for these permits, they will require court approval for such permits, with objections allowed from fire authorities, the HSE, An Garda Síochána and local communities. They will be required to have CCTV on the premises and have security staff properly accredited with the Private Security Authority. Nightclubs must also have 20 per cent of their floor allocated for dancing, and a live band or DJ must be playing
All venues must protect staff, patrons and performers from harassment, including sexual harassment in line with the new Night Time Economy Charter and the Government's Zero Tolerance Plan to tackle Domestic, Sexual and Gender Based violence
Other enforcement measures of the Bill include strengthening conditions around the online sale of alcohol, online sales must be paid for in advance and the person delivering the alcohol must check that the person receiving the delivery is 18 or older. Failing to do so will be an offence. It also allows Gardaí issue fixed charge notices for offences such as being 'found on' licensed premises during prohibited hours, consuming alcohol on such premises during prohibited hours and falsely representing oneself as being resident in licensed premises for the purposes of obtaining alcohol.
Off licence opening hours will be standardised across the week – and off licences will have the option of opening from 10.30am to 10pm seven days a week. This is a change from the current position where these hours apply six hours a week, with Sunday sales only permitted from 12.30pm on Sunday.
On Tuesday, Minister for Tourism, Culture, Arts, Gaeltacht and Sport, Catherine Martin (GP) announced the scheme which will see support provided to nine pilot cities and towns to enhance their night-time culture.
Dublin City, Cork City, Limerick City, Galway City, Kilkenny, Drogheda, Sligo, Buncrana and Longford Town have been selected which will see nightclubs in the area remain open until 6am. "Night-time economy advisers" will be recruited in the nine areas, the Minister confirmed.
Senator Roisin Garvey (GP) who is her party's spokesperson on Rural Development, Enterprise, Trade and Employment commented that the reforms would "finally bring Ireland out of the dark ages and revitalise the nightlife of our cities and towns. We've seen this work so well in Europe where supports and extended opening hours leads to less antisocial behaviour, less noise issues and a better night life for the community. When you extend opening hours, it means crowds move around the city or town at different times and it avoids a big spill out onto the streets all at one time. It means a healthier, happier, safer and stronger community as well as night time economy".