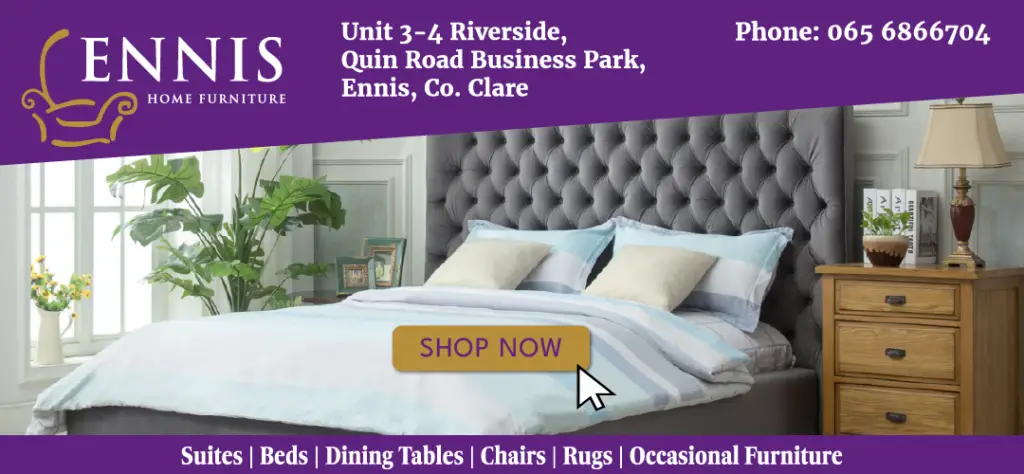 THERE have been calls for improved safety measures on the Gort Road in Ennis to protect vulnerable road users. 
A meeting of the Ennis municipal district (MD) heard there have been a number of "near misses" at a pedestrian crossing in the area.
Raising the issue, councillor Mary Howard (FG) stated "there have been a number of near misses of vulnerable road users at the pedestrian crossing at Hogan's shop on the Gort Road, in front of Glenina and Pine Grove estates".
"Is it possible to upgrade the crossing to make it more visible to traffic to ensure the safety of users", Cllr Howard added.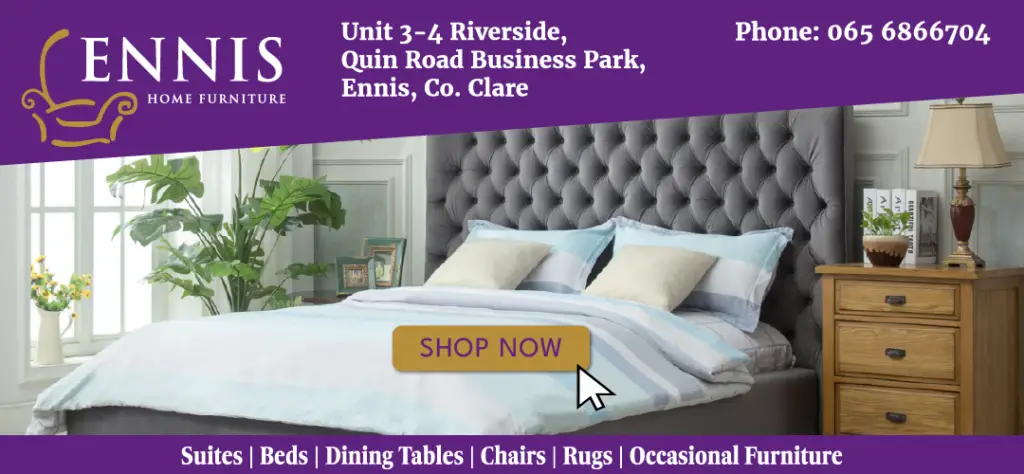 In reply, Paddy Tiernan, acting senior executive engineer stated, "Ennis MD commits to reviewing this pedestrian crossing and will investigate measures to improve the visibility of the crossing. Branches of trees which impact the visibility of the crossing will be trimmed back. Ennis MD will also review the current line marking and advance warning signage and upgrade if deemed necessary".
Cllr Howard told the meeting the issue was brought to her attention by the local Gaelscoil.
Cllr Howard said, "They find people are running across because cars are not stopping. It's not as obvious as the other pedestrian crossing and they feel it is quite dangerous. So they are asking if we could look at it and upgrade it in any way. I was cognisant of it when I was driving on the road and you do actually come upon it quite quickly."
Cllr Johnny Flynn (FG), said, "This is a particularly vulnerable one (crossing). It is so wide that vulnerable road users like children or the elderly residents in the area feel quite exposed due to the distance and the speed of traffic".
Cllr Pat Daly (FF) told the meting that traffic on the Gort Road can be chaotic.
"You have schools there, the industrial estate as well as two estates, Pine Grove and Glenina. But definitely that pedestrian crossing needs upgrading. There are kids running across the road there. It's a death trap at times", he added.
Ian Chaplin of Clare County Council, told councillors that current standards are different to what was in place when the crossing was installed.
He said a survey would guide the council on how to proceed but one of the difficulties with the location are the adjacent accesses roads.
Mr Chaplin continued, "Normally when we are upgrading crossings like this, sometimes the simpler things we can use are things like lining of the road to highlight the crossing and signing on the approaches. That might come into whatever we might propose going forward".