There were surprises aplenty in the election race, the first count elimination of Conor O'Brien (Renua) was not one of them.
Across the country, Renua ran in eleven constituencies and failed to win any seats, just like the 2016 General Election when it had twenty six candidates. However the crucial difference this time round being that the party did not win two percent of first preference votes across the country and subsequently is no longer eligible for state funding.
O'Brien told The Clare Echo that he was annoyed Renua failed to promote his campaign sufficiently in the run up to polling day. The Lahinch resident's low profile and absence from the Clare PPN Hustings and Clare FM debates further serving to enhance his anonymity. He was absent from the Count Centre on Sunday and Monday.
In Clonlara, tallies attributed to Conor were greater than Senator Martin Conway (FG) and Joseph Woulfe (IND). The Kilrush native obtained his best vote in Shannon, Kilrush, Sixmilebridge, Clonmoney, Shannon Banks.
Tallies indicated that the law student collected no votes in Lahinch and seven in Liscannor. The fifty five year old hadn't previously stood for election but previously campaigned for The Progressive Democrats in Clare.
He was confident Renua could make a breakthrough in this election. Such optimism was also expressed by party headquarters following their failure to win any seat.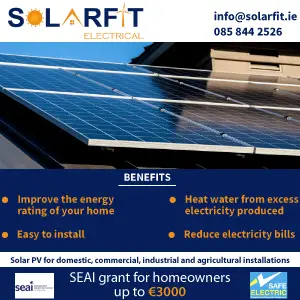 "We consider there is good future for the party, we just need to work on getting our message out there. This general election has been a great benefit to the party, and although we did not get any seats we did get a lot of new members," a party spokesperson outlined.
Speaking to The Clare Echo, Conor expressed his hope to be put forward for future elections. "I was disappointed with the result of the election but it was my first general election. I think that I can increase my vote considerably in a future election".