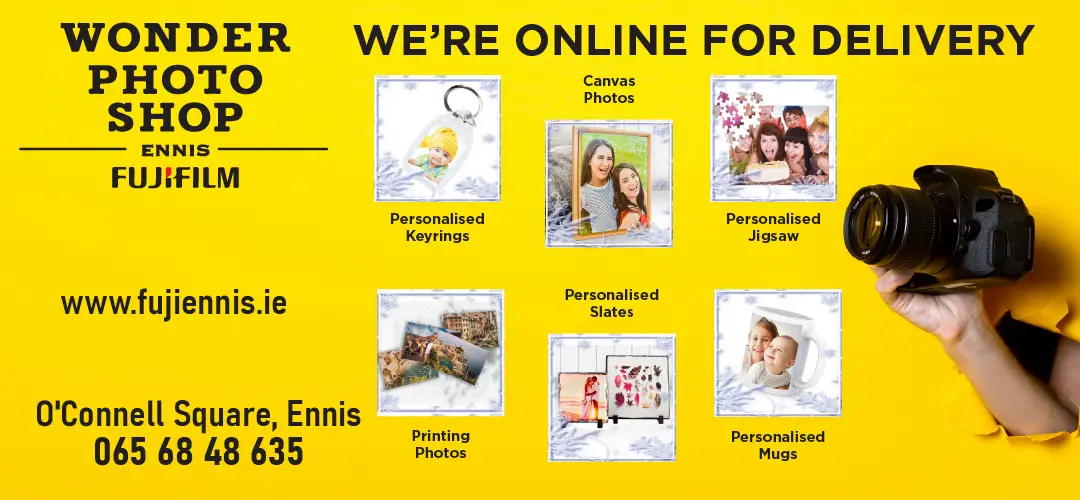 *Photograph: John Mangan
No additional cases of COVID-19 have been recorded in Co Clare.
Of the 68 cases announced by the Department of Health on Sunday, none of them are in Co Clare.
Kildare (19), Dublin (17), Offaly (15), Laois (12) and Donegal (5) account for the cases. 82 percent are under the age of 45 with 41 attributed to contact with a confirmed case or outbreaks and 2 to community transmission.
There have been no new deaths recorded.
Dr Ronan Glynn, Acting Chief Medical Officer, Department of Health, stated on Sunday, "We continue to see cases linked to the outbreaks in counties where additional public health measures have been introduced. This was expected and we will continue to monitor closely.
"From tomorrow face coverings will be mandatory in retail and other indoor settings like hairdressers, cinemas and museums. We know that most people are already wearing face coverings and we hope to see even greater uptake over the coming days.
Donegal 487 (+1)
Clare 403 (+2)
Kilkenny 359 (+1)
Roscommon 347 (+1)
Laois 327 (+1)
Kerry 318 (0)
Longford 288 (0)
Wexford 244 (+1)
Carlow 185 (+4)
Waterford 166 (0)
Sligo 153 (0)
Leitrim 85 (0)#Covid_19 no additional cases in 7/26 counties as per Friday's figures.

— Páraic McMahon (@thepmanofficial) August 9, 2020