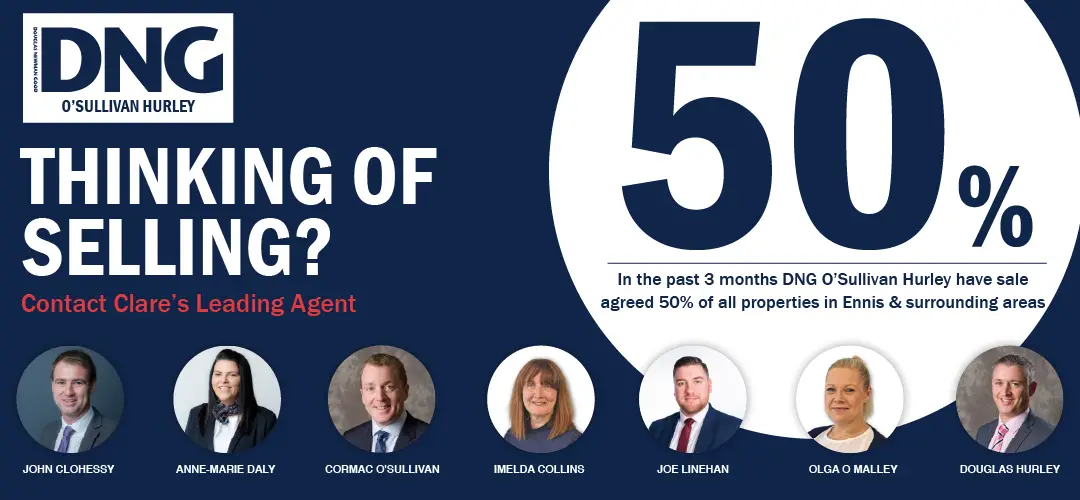 When Padraig and Julie Neylon moved to Frances St, Kilrush in the autumn of 2016 they were one of very few families with children to do so in four decades, the intervening three years have seen more young couples follow suit bringing life back to an area hit hard during the recession.
Returning to West Clare was an idea that had been festering in Padraig's mind for a few years with Julie spending two hours in traffic every day on the commute to work while they were based in Galway.
Upon the move, the Kilmurry McMahon man set up +AddJust which now employs five people and Julie opened Wild Atlantic Opticians in the heart of the town which welcomed the arrival of broadband soon after. This ability to communicate online coupled with flexibility, a work/life balance and nearby creche facilities are credited by the couple as big attractions to set up in Kilrush.
Recalling the early days of both businesses, Padraig said it was a period of both excitement and stress. "I remember being in Julie's opticians the day she opened and very much waiting for the first person to come in the door and wondering would anyone come in the door. Thankfully she is well-established now, she's there two and a half years and is tipping away nicely. In any business, you're going to have the mix of expectation, fear and excitement".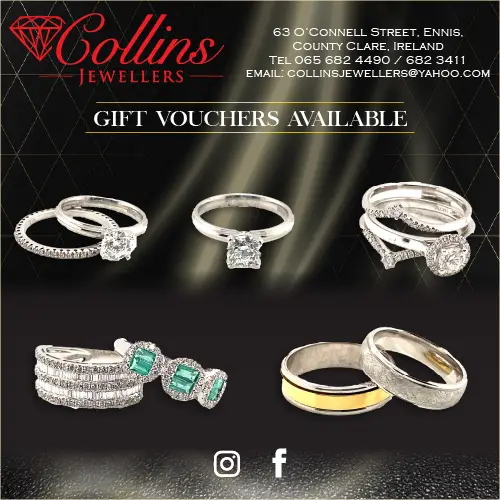 They have seen the positives of West Clare but Padraig is concerned changes to the main artery to the area may discourage more businesses from setting up there. "There is no utopian business location anywhere in the world. One of the biggest hindrances has been the downgrading of the N68, the speed has been brought down from 100km/h to 80km/h in a lot of locations, we are in a remote location business wise and that has made it a little bit harder. I still travel to Dublin, our clients are based in Dublin and all over the country, that access to the rest of the country is something that needs to be looked at".
"Investors when they are looking at a location, one of the first things they look at is infrastructure and when there is poor accessibility to an area it doesn't augur well. In the likes of Shannon you're two minutes off a motorway, if Kilrush is to ever compete for a large employer it's going to be difficult," he told The Clare Echo.
Padraig, Julie and their two daughters, Theola and Kara became the first non-Glynn family to live in Kilrush House since the 1870s but also set the way for other young couples to seriously consider Frances St when buying a home. "Another family has moved in next door to us since in one of the apartments, our kids and their kids have become good friends and it's something we would like to see a little bit more of for more kids their age to play with. There have been a few couples, Charlie and Deirdre Glynn recently got married just around the corner from us, there is another couple that have moved in next door, Suzy Glynn and James Harding, we're beginning to see a bit of a shift and it's something that hopefully will be replicated across the country with small towns becoming more attractive for young families".
The Glynns are synonymous with the history of the market town, the dynasty continues with the aforementioned Charlie the Chair of the Kilrush Town Team which is working towards the future of Kilrush. Former St Flannans student, Padraig is one of the volunteers forming part of the team. "We're beginning to get results in terms of shaping the vision for the town with public consultation. It's going to take time, slow and steady will win the race, we've plans over the next couple of years to develop a few strategies and a few events for the town. It's going quite well and it's something that will grow organically for a few years as opposed to there being one big loud bang".
In assessing the decision to return to Kilrush to live and work, Padraig is relieved with their choice. "When we go to Dublin for work and I come back I scratch my head trying to figure out how people are surviving in Dublin or getting on the property ladder and making ends meet, it's incredibly expensive, we can live on much less and have a much more comfortable lifestyle. There is a growing movement in Ireland in the last few years of chasing the zeros in salaries but it's all so they can live in a certain place but to me it's unsustainable but we're lucky that we fell into the way of thinking of having to take a step back and look at everything, our cost of living and we were lucky that I'm from the area and we could move back to set our roots here, it isn't something we actively thought of setting a model for people to move back but hopefully it's something people will consider over the next couple of years and towns like Kilrush, Ennistymon, Scariff and Newmarket-on-Fergus are viable places to come back and start a family".