Clare homeowners whose houses are infected by pyrite have expressed their fear that they are going to become "homeless pensioners".
Three houses situated within half a mile in Newmarket-on-Fergus are among the sixty plus that have tested positive for the presence of defective concrete blocks. Founder of the Clare Pyrite Action Group, Dr Martina Cleary previously told The Clare Echo that hundreds if not thousands of homes across the county are impacted.
Efforts to extend a pyrite redress scheme to Clare are ongoing but to date have not had the desired outcome.
At the age of 73, Joe O'Donnell has had to continue working part-time in order to maintain an income to prepare for the collapse of his family home in Ballycalla which has been diagnosed as category four pyrite which is the worst stage. The home of his neighbour, Veronica Griffin is deemed to be category three which over time could progress to category four.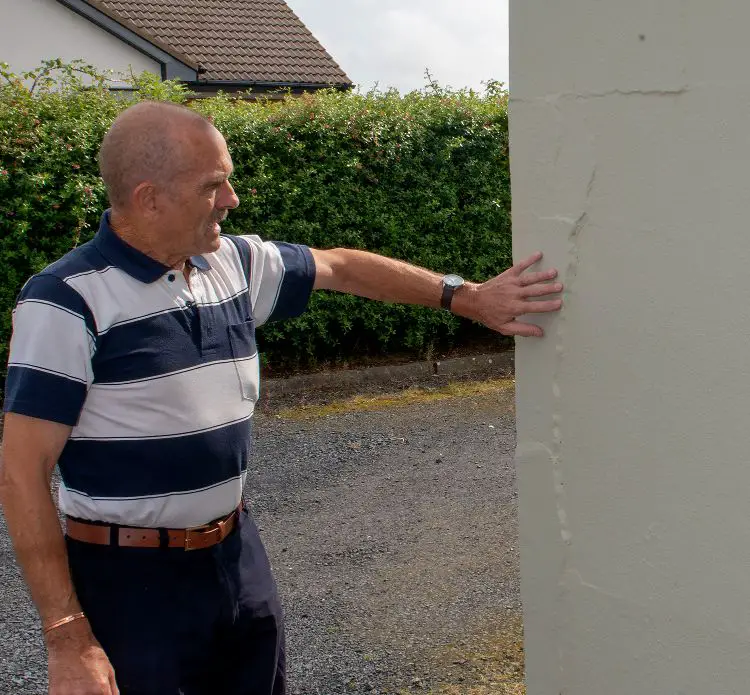 Both houses were constructed by the same builders, the O'Donnells in 1989 and the Griffins a year later in 1990, problems for the Griffins first began to emerge in 2008 while both families only realised last year that it was pyrite related.
"This is the biggest, scariest thing that has ever happened, we thought we were doing okay, we were keeping our house intact by painting and filling, once the lads finished college we had the intention of renovating the house, we talked about having someone take down the plastar and put up new plastar, how naive were we," Veronica reflected.
She added, "None of us are looking for handouts, we do not think this is the Irish Governments problem but the vast percentage of the pyrite group are either retired or in in the latter stages of their working life, no financial institution will give us money nor do we have the earning power to pay that money back, someone has to help us. We're heading towards retirement, our biggest fear is that we will end up as a group of homeless pensioners then we become the State's problem and a statistic, we are trying to keep ourselves out of the homeless bracket, our houses are falling down around us, it is the most terrifying and devastating thing to think that your life's work is falling down around you".
This is the latest in a series of setbacks for Joe, "I'm 73 years of age, I've come through cancer, COVID and now I'm faced with pyrite, who is going to loan me money". He was confident Clare would eventually be included in a redress scheme but was very frustrated with remarks from the Tanáiste, Leo Varadkar (FG). "We have Leo Varadkar talking about the taxpayer, he should be ashamed of himself, he is pitching one tax payer against the other. I was in Dublin for the protest march, were they all taxpayers, the same taxpayers that are paying his wages and expenses, he should be ashamed of himself for pitching one of us against the other when we need our politicians to get behind us and sort this problem out. If you have a person in Dublin who has cancer and a person in Caherciveen who has cancer, they are both entitled to the very same treatment even though one might cost €10,000 and the other treatment might cost €250,000, this is cancer inside the blocks of that house".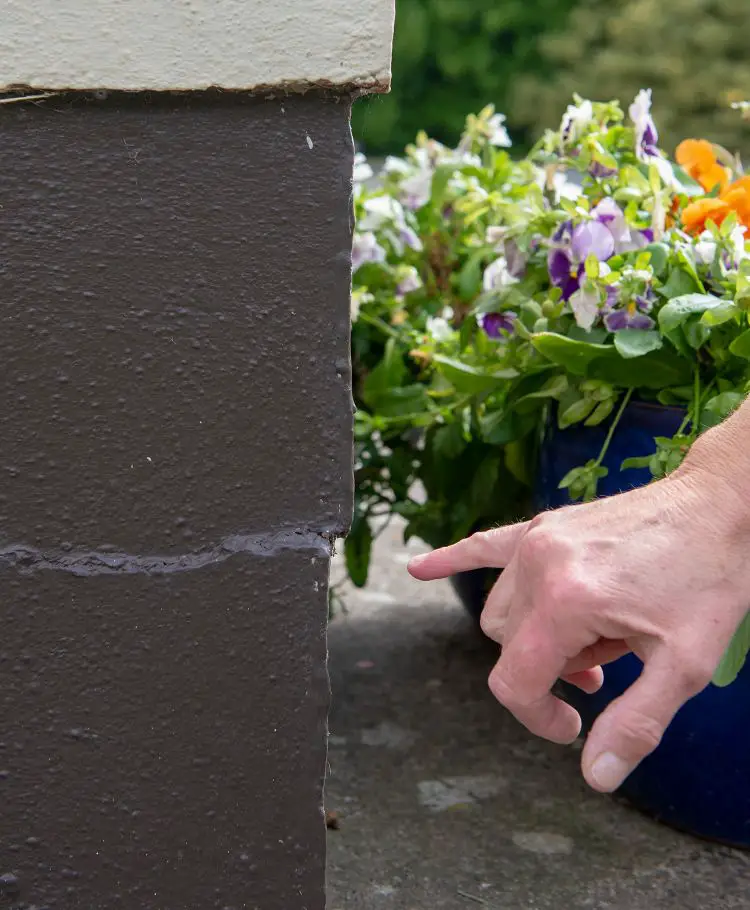 Both households are paying property tax for houses valued at between €250,000 to €300,000 but which they describe as worthless. The anxiety has taken its toll, Veronica revealed, "The stress of COVID and worrying about an elderly parent only then to be told your house is category three for pyrite in the middle of a bloody pandemic when the country was on its knees, there was days when you wouldn't want to get out of bed".
There is a sense of dread from Joe when he thinks of the winter ahead, "we were told years ago by the Government to put as much insulation into the house which we did and we pumped the walls, now that is adding to our problem because the water gets into the insulation in the cavity, when it freezes it expands and frozen water will crack an engine block never mind a concrete block".