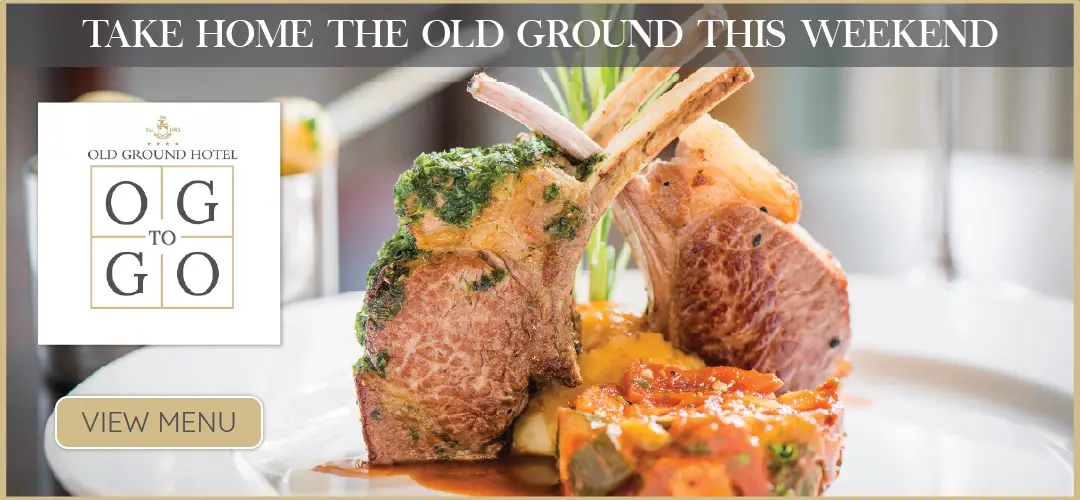 Management of Ennis General Hospital have quashed calls for it to become a model three hospital.
Though it had been viewed as a way of alleviating the pressure from University Hospital Limerick, the opening of a model three hospital and the reopening of the accident and emergency unit at Ennis General Hospital have been ruled out for the near future by UL Hospital Group.
On Monday, Colette Cowan and Paul Burke of the UL Hospital Group briefed elected representatives of Clare County Council one week on from their motion of no confidence in Minister for Health, Simon Harris.
Speaking to The Clare Echo, Cowan confirmed that the management of Ennis General Hospital were opposed to the reopening of it's accident and emergency unit and the development of a model three hospital on site. "The whole idea of a model three hospital sounds like a good idea with an emergency department but if you open an emergency department you will need a high dependency unit, a critical care unit, you will not have the specialist staff, many reports are out there already about model three hospitals that will tell you the story if you don't have the right resources how safety drops and we will not do that to Ennis, they are very safe, a lovely hospital to go to and the people of Clare would say that. At this time, we're not open to a model three hospital, it's not safe".
However, the CEO of UL Hospitals Group revealed the plans they do have in place for the Clare hospital. "Ennis is the only model two hospital in the country that has a seven day medical assessment unit, we have a design team coming in to design a new local injuries unit for them, we have E&T services being planned for their surgical area, we're putting in a new ventilation system so we're progressively developing Ennis and one of the big areas that staff had asked for was around outpatients because the facility was very poor so we've gone out and have a lease for a new outpatient department off site which will really free up the space, it will allow more consultants to come out from Limerick to do outpatient clinics so outpatients won't have to travel out for that element of their care, Ennis is on the up and we are very proud of them, they are a great staff".
Last week, councillors in the county hit out at record overcrowding in University Hospital Limerick which occurred at the beginning of the month where 81 patients were on trolleys. Chief Clinical Director of UL Hospital Group, Paul Burke clarified that there was no closure of 17 beds but rather a relocation. "We actually didn't remove beds from general use, that particular area was unsuitable to have beds, it was called a ward but it was only the back part of the old emergency department. When we opened the new acute medical unit we then had the old acute medical unit which was a proper ward area and we moved that ward down to that new area, it was simply a relocation of it rather than closing it. Parallel to that, we increased new beds in the coronary care unit and in the intensive care unit along with some additional beds for our new acute medical unit, in fact we have increased our bed numbers by five, it's up to twenty two as opposed to seventeen beds".
He highlighted, "The overcrowding had nothing to do with the closing of those beds because the other beds had just opened at the same time, there wasn't a net reduction in beds as a result of that".
Professor Burke issued a reminder that unless a medical situation is serious, a trip to a patient's General Practitioner should be their first stop. "The vast majority of people if they are feeling unwell they should try and go see their general practitioner during the day and if they want to go to hospital and it's a straightforward problem the GP can send them into Ennis and the key is you have to do it during daylight hours, I'm afraid. If it's a genuine emergency and it can't wait until the following day and they have to come into Limerick and if it's really serious it's the best place for them to be no matter what, that's the reality". He claimed that "fifty percent" of A&E patients in Limerick have not visited their GP.
With no plans to reopen an A&E in close proximity to people in rural Clare, Burke admitted there was little they could do to accommodate such residents. "The reality of it is if you live in any area which is remote, by definition that is what it is, remote. You can't decide you're going to put a very expensive hospital close to an area just because it is remote, that sounds very harsh but that's the reality, you have to put special measures in place to make those areas safer. For example, there was a lot of criticisms years ago and we looked at the issue of closing the accident and emergency department but at that time we introduced the advanced paramedics and they were able to get out to West Clare quicker than anybody could get there before and with modern technology, improved transport those type of things would continue to improve as life goes on".
During his visit to Ennis earlier this month, Taoiseach Leo Varadkar when questioned by The Clare Echo on the worsening health crisis in the Mid-West instead referred to more publicity friendly examples at Letterkenny, Mullingar and his own local hospital where overcrowding was decreasing, Bugler explained why figures were more favourable in the examples provided by the Taoiseach.
"He did make those points and he mentioned the RCSI group in his own area, the thing about the RCSI for example is it's serving a population of 90,000, we're serving a population of 400,000, in terms of our emergency patients we take in 26,000 every year, Beaumont which is their model four hospital only takes in 18,000, they would see another 2,000 elective patients. Their average length of stay is nearly twelve days, ours is only 5.8 days. They have nearly a thousand more staff than we have, they have 200 more beds than we have. You can see why they are able to manage things a little better than we are".