Clare threw in the towel too early in their defeat to a stunning Kerry, says The Clare Echo columnist Martin Daly, but that's not the reason why the Kingdom always have our number. 
THE defining moment at Fitzgerald Stadium last Sunday came well after the outcome had been decided.
I say defining moment, because although the act itself had little bearing on the final scoreline, it's a snapshot of all you need to know about where Clare football stands. It was the second half when the ball came in high from the Killarney sky and on this rare occassion, Clare won the breaking ball.
One of our premiere forwards collected and an opportunity for a score came on his left peg. He swung around to take it on his right, and the opportunity was gone. And that was it. As we witnessed on Sunday, Clare just don't possess the necessary skill levels to capitalize on these split-second opportunities.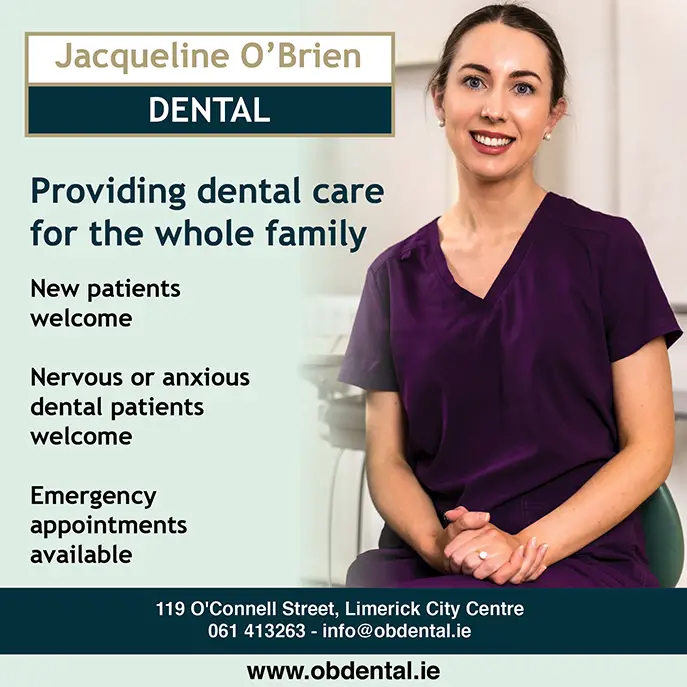 I'm not here to knock Clare football, or indeed the set-up – top tier sides such as Kerry don't give an inch. I was involved in a pasting in '99 in Killarney and a hammering in the Munster Final in 2000, also against Kerry. I know exactly what it's like. But – you would hope – with all the development squads and underage structures that have been put in place that our skill levels would be progressing as time went on, but they haven't.
We had one player on the field last Sunday who was comfortable off both feet, and that was David Tubridy. Although Pierce Lillis, for example, actually got a point with his weaker foot there is still a vacuum of players here who are seriously comfortable on the ball with both feet. On a solo run, making a footpass or even making a handpass off their weak hand, the Clare players nearly have to slow down. Kerry don't and that all stems from their underage structure.
One year, a visiting Kerry primary schools' coach took a session with the Coolmeen team I was managing. His job was to go around to primary schools across Kerry and teach kids to handpass off their left and right, kick with their left and right, and catch a ball over their head. Once he had those five boxes ticked, his job was done. By the time footballers get to intercounty level, there's little the likes of Colm Collins can do with regards to significantly improving players' skillsets. Primary school is where it must begin, and Clare should take note.
Last Sunday, Kerry's high-octane, high-pressure brand of defence also caught Clare off-gaurd. It seems Kerry are playing all their games with a system to get ready for Dublin. We play out the ball with short kick-outs, we have done for years and that's the way a lot of Division 2 and 3 teams play. But what Kerry did the last day was push everybody up. At certain stages, apart from two backs, two forwards and the Kerry goalie, everybody else was inside the 65 metre line of the Clare side of the field for the Clare kick outs. Clare had no option but to go long.
Kerry won 16 of our kickouts, and out of the 16 kickouts they won, they scored 14 points. They had everybody pushed up, men peeling off shoulders, and their forward movement was unbelievable. Clare couldn't live with that.
What we witnessed at the weekend was another example of the gulf in class between the top tier and the rest. You saw Galway at the weekend hammering Sligo, just a week after Wicklow were taken apart by Dublin and now you see the hammering Clare took off Kerry. My eyes were opened at the weekend; the difference in level between the top three or four sides in the country and the rest is astonishing. It's a cliff-edge drop. Even the likes of Clare, who with a couple of sneaky results in the league would be playing Division 1 next year, were completely overwhelmed.
This is as good a Kerry team, with as good movement, as I've seen in a long time and I believe they are finally on a level playing field with Dublin. Poor as we were, and as much as we threw in the towel very early, you have to take your hat off to Kerry – 32 points is a massive score to put up.
From Clare's perspective, much like our towering win over Limerick, not much can be learned from that drubbing. But can they learn anything from the Kerry game? Maybe they have to, and they have to fast if they're to face the likes of Mayo, Tyrone, even Meath. At least with Gary Brennan and Cathal O'Connor in the middle we have the vehicle to win possession, but we need to improve on the breaking ball situation. Then it's all about how fast you can get out of our half into their half – and we do have pace, so there should be no excuse.
Come the draw on Monday, you'd be hoping for home advantage and a weaker team just to get the ball rolling again with a win, but it's going to be very, very difficult for these guys. I met a few of them a day before the Kerry game; spirits were high, there was a pep in their step and when it's like that and you get a hammering, it makes it harder again to bounce back. But I believe they probably do have the mental strength to bounce back, as they showed in the league, especially if they can get a key man like Kevin Hartnett back into the fray.