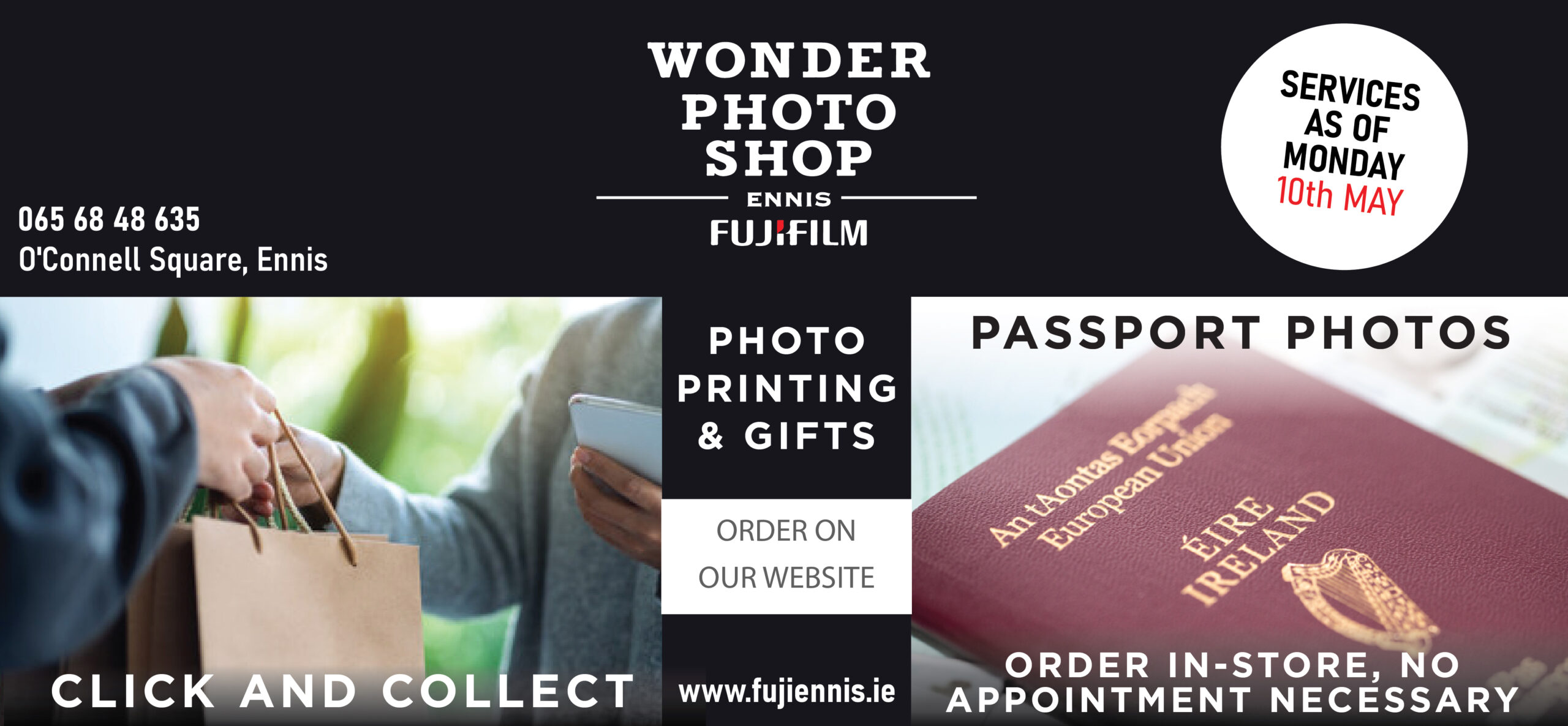 *Replacement works being carried out in Ennistymon this April. Photograph: Clare County Council
Businesses in Clare are "losing money" due to "poor water quality".
Videos of raw sewerage flowing through the street of Ennistymon prompted Cllr Roisin Garvey to highlight the matter at a monthly meeting of Clare County Council. "In light of getting constant complaints from residents in Clare in relation to poor water quality, in light of the most recent beach closures due to diffuse pollution from heavy rain and in light of raw open raw sewage issues, I would like to be informed as to what specific actions we as a Council can carry out to improve our water supply to homes and businesses".
She question if it would be more beneficial to have more staff enforcing the water pollution act, hold a meeting with Irish Water on their upgrading plans or seek funding from Minister Richard Bruton "so we are not left with third world country standards. I am happy to do all that is within my power to help make Clare water great again."
At the adjourned September meeting, a response from Irish Water was provided on the matter. "Irish Water is responsible for the public water and wastewater network. Funding to develop and maintain these systems is allocated with the approval of Commission for Regulation of Utilities (CRU). It's important to note that Irish Water has no statutory role where there is currently no public network".
Irish Water is planning to carry out wastewater projects in Ballyvaughan, Clarecastle, Inagh and Liscannor. Such works are presently being conducted in Kilrush, Shannon, Clarecastle and Quin. An upgrade of both the Clonroadmore Wastewater Treatment Plant and the Shannon Sewerage Scheme have been completed so far this year.
"When you're getting daily phone calls and videos, when businesses are losing money, I'm looking for a better response than it is Irish Water's responsibility," Cllr Garvey responded. The Green Party representative referred to online videos of raw sewerage floating through the street of Ennistymon in critiquing the water service in North Clare.
Director of Service, Carmel Kirby clarified, "Clare County Council has a service agreement with Irish Water, they are responsible for the upkeep and maintenance of services". She urged the councillor to contact Irish Water before the Council if there is an issue. "I know their number off by heart," Cllr Garvey responded.