*Cllr Mary Howard. Photograph: Eamon Ward
Lifford businesses are "feeling a little out of the loop" through the absence of hanging festoon lights.
Installation of hanging lights for the summer months was requested by Cllr Mary Howard (FG) at the July meeting of the Ennis Municipal District.
Senior executive officer, Leonore O'Neill in a written response detailed that lighting provided for outdoor dining in Ennis was facilitated through a Fáilte Ireland grant. "Unfortunately, the full value of the grant has been expended by Ennis Municipal District, and there is no further funding available at present to extend the lighting. If an alternative source of funding becomes available, we are happy to consider the request".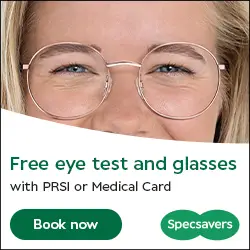 Outdoor zones in the town of Ennis benefited from the €200,000 grant as part of a weather proofing and outdoor dining grant. Funds have yet to arrive for this grant, the meeting was informed.
Lights already exist in the area but it is a matter of getting them reconnected, Cllr Howard stated. "The businesses in the Lifford area are feeling a little out of the loop". She acknowledged that the town was looking "very well" but outlined "they feel forgotten about" outside the centre of Ennis. "They are rate payers as well, they are trying to keep their businesses open".
Citing the existing presence of the lights, Cllr Johnny Flynn (FG) stressed the benefits of carrying out works to have them operating for the summer and autumn periods. He believed the addition of "festival lighting" in Ennis "looks amazing".
Inclusion of Lifford was supported by both Cllr Clare Colleran Molloy (FF) and Cllr Pat Daly (FF) while Cllr Paul Murphy (FG) commended the local authority on the work done to date.
Costings can be completed for the requested location, senior executive officer Eamon O'Dea informed the meeting. Both Cllr Flynn and Cllr Howard expressed their willingness to contribute to funding to see the lights in place.