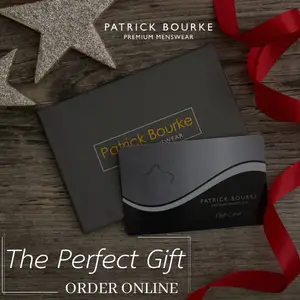 CELEBRATING five years in business this week, the Lace Boutique at High Street in Ennis is the perfect starting point for local brides to be on their journey towards the Big Day.
Jordanna O' Loughlin established the business at the raw age of 24 and spoke to The Clare Echo this week about Lace Boutique's hands-on approach when treating a bride-to-be with first class customer service.
"The one thing I would say is it's by appointment only so there's plenty of room if the bride-to-be wants to bring as many bridesmaids as they want. The style of the shop is quite fashion forward in a bridal sense so the stock we have is probably a little bit different. The bonus is that it's probably because I'm younger I'm a little bit ahead on things – a lot of people in the industry would be older than me. Ennis is renowned for having amazing shops and we just want to keep it that way.
"We provide very hands-on attention. We generally leave 1hr and a half per appointment just so we don't have to rush, it's very relaxed."
Jordanna established the business at the age of 24 and hasn't looked back since; she says it's all she ever wanted to do and the fact that brides-to-be come into her in great form makes "every day that little bit easier to go to work".
Stocking brands from all over the world including Amsterdam, the USA, Turkey and London, Lace Boutique is open by appointment from Tuesday to Sunday, 10-8pm. "We have evening and weekend appointments available just to make the experience as easy for people as possible."
For recently engaged brides, Jordanna recommends that they pay her a visit a year in advance of their Big Day if possible. "We generally say order time is 6-8 months depending on the brand. You obviously want to allow time either side of that, quality control, fitting, etc, so if you could start looking 12 months before the big day it's ideal. But obviously there are rush orders and things like that, it's entirely up to the person. I would generally say don't look until you're ready to look because there's so many other things to do. It's nice to enjoy the engagement stage and not run into planning just so you can sit back and enjoy the little moments in the middle."
The average cost of a wedding dress is about €1,600 in Ireland however all budgets can be catered for at Lace Boutique. The same can be said for sizes, with Jordanna encouraging brides to focus on getting a beautiful dress that's right for them.
"I will never order down a size no matter what; we have an alteration service as well. As a general rule, someone will lose a lot of weight or gain a little bit so you order on what their size is right now. Most wedding dresses can come in two sizes and go out one size without anyone breaking a sweat.
"I recommend trying on the wedding dress six weeks before the wedding and altering it three weeks prior, so you do it right once rather than having to go at it loads of times because obviously the less a dress is handled, the better."
To make an enquiry with
The Lace Boutique, contact
Jordanna on 087 964 8255 or visit
www.thelaceboutique.ie.