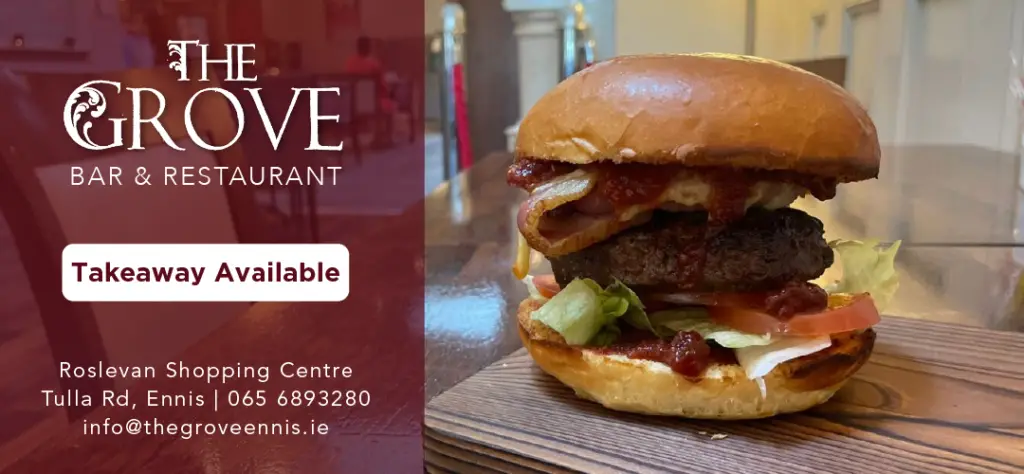 *Kilmaley defender Noel Casey. Photograph: Gerard O'Neill
Having won their opening four games in this season's Clare Cup (Division 1A) hurling league, Kilmaley played three games in seven days and managed to pick up just one out of a possible six points losing to Feakle and Newmarket-on-Fergus while sharing the spoils with Crusheen.
Brian Culbert's side are still at top of the table on nine points with O'Callaghans Mills one point adrift with two extra games to play.
Spoils shared between Kilmaley & Crusheen
Kilmaley 1-18
Crusheen 1-18
Venue: Kilmaley
Kilmaley took an early lead with a point from a free by Joe Carmody. Colm Killeen increased their lead after linking up with Cian Neylon. Crusheen got their first score after 5 minutes, a point from Clare under 20 player, Oisin O'Donnell.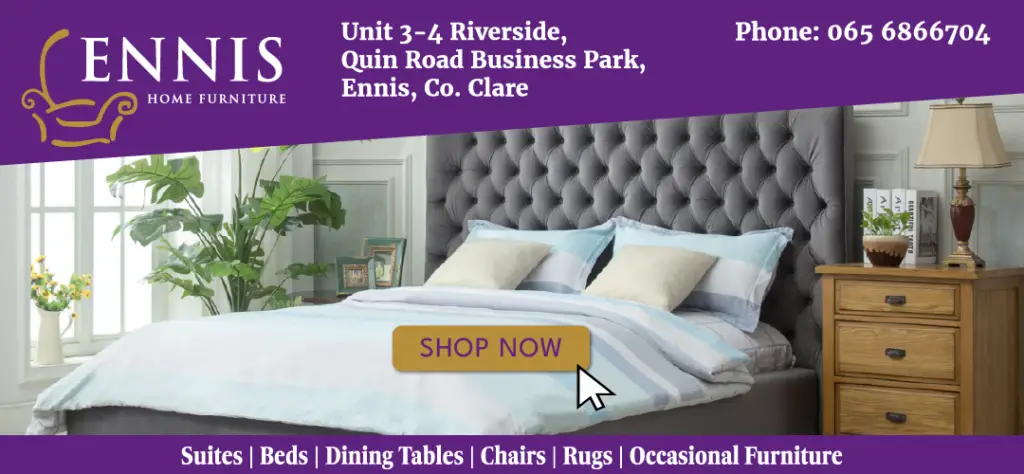 Good play from Michael O'Neill found Carmody in space and Kilmaley went two points in front again.
Crusheen went in front after nine minutes when O'Donnell found Jamie Fitzgibbon in space and he made no mistake with a shot to the Kilmaley net. Killeen levelled the match with a point after a strong run a minute later. Carmody put Kilmaley back in front from a free after Daire Keane was fouled.
Crusheen drew level when a free from Ross Hayes hit the post and the rebound was fired over the bar by Ethan O'Donnell. Good play from Cian Neylon found Joe Carmody in space and Carmody fired over to give Kilmaley the lead at the mid-point of the half.
Crusheen had a goal chance a minute later but this time Colm McNamara was denied by a good save from Ryan Murphy. From the resultant 65 Ross Hayes split the posts to level the match again. Michael O'Neill fired over a great score for Kilmaley before Colm Killeen scored his third point of the match after getting on the end of a good delivery from Tommy Barry.
Ross Hayes pulled a point back for Crusheen from a free but Daire Keane made it a 2 point game again after firing over from a good pass by Cian Neylon.
Crusheen finished the half well with 4 points in a row from Ross Hayes to leave it Kilmaley 0-10 Crusheen 1-9 at half time.
Colm Killeen reduced the lead inside the first minute of the second half. Crusheen fired over the next 2 points from Ross Hayes frees to go three in front. A good score from Brian Cahill and a point from Joe Carmody made it a 1 point game five minutes into the half. Luke Ketelaar and another pointed free from Ross Hayes left 3 points between the sides.
Good play from Cian Neylon found Tommy Barry in space. Barry ran at the Crusheen defence and fired low past Donal Tuohy to the Crusheen net to level the match at 1-13 each.
Colm Killeen put Kilmaley back in front with his fifth point before Hayes levelled the match again at the three quarter stage with another pointed free. Joe Carmody put Kilmaley in front again with a good score but two more pointed frees from Hayes saw Crusheen one point in front with ten minutes remaining.
Jamie Fitzgibbon put the visitors 2 in front before Brian Cahill scored a great point from out near the sideline to make it a 1 point game again. Two pointed frees from Joe Carmody saw Kilmaley go back in front after 55 minutes. Crusheen were back on level terms after two minutes later.
Good play from Tom O'Rouke on 60 minutes saw him break free after getting fouled. As the referee played advantage he fired over to put Kilmaley back in front as the game entered injury time. With the game deep in injury time Crusheen won a free in their own half. As Hayes prepared to take the free the referee went in to chat to the umpires. Before play resumed the referee advised the teams that a point that had been awarded earlier was actually wide and the sides were level. The free from Hayes went wide and the game finished in a draw.
Kilmaley: Ryan Murphy, Enda Haren, Oisin Looney, Kevin McNamara, Noel Casey, Cian Moloney, Tommy Barry (1-0), Michael O'Neill (0-1), Brian Cahill (0-2); Joe Carmody (0-9, 4f), Cian Neylon, Daire Keane (0-1), Diarmuid Cahill, Colm Killeen (0-5), Conor Neylon.
Subs: Tom O'Rourke for Conor Neylon, Diarmuid O'Ceallaigh for O'Neill, Shane Staunton for Cahill, Darragh McMahon for Cian Neylon, Conor Cahill for Casey
Crusheen: Donal Tuohy, Mark Perrill, Cian Dillon, Gavin O'Brien, Eanna McMahon, Ross Hayes (0-12, 11f, 1 65), Cathal Dillon, Oisin O'Donnell (0-1), Cillein Mullins, Luke Ketalaar (0-1), Jamie Fitzgibbon (1-2), Gerard O'Grady, Ian O'Brien, Colm McNamara, Ethan O'Donnell (0-1);
Sub: Alan Tuohy for C. McNamara;
Referee: Jim Hickey (Cratloe)
Blues dominate second half
Newmarket-on-Fergus 3-14
Kilmaley 0-12
Venue: Kilmaley
Newmarket-on-Fergus put in a very strong second half performance to record a comfortable victory over Kilmaley at Kilmaley on Saturday evening.
The Blues started the game well and Peter Power scored an early goal after getting on the end of a long free from Colin Guilfoyle. Newmarket had a chance of another goal but this time Eanna Crimmins was denied by a good save from Ryan Murphy.
Colm Killeen got Kilmaley's first score of the match after twelve minutes and the home side came more into the tie as the half went on. They were back on level terms when Tom O'Rourke scored a good point after 22 minutes. Kilmaley had the better of the closing stages and at half time led by a point on a score of 0-9 to 1-5.
Newmarket started the second half just like they had started the first with a goal. Eanna Crimmins got some space inside the Kilmaley 21 and fired past Murphy. Crimmins scored his second goal after 49 minutes and at this stage Newmarket were eight points in front. Newmarket continued to play well to the finish to seal a merited victory.
Newmarket-on-Fergus: Adam Enright, Conor McCarthy, Colin Guilfoyle (0-1), Paraic McMahon; Jack Enright, Enda Barrett, Niall O'Connor; Shane Lynch, Mark Delaney; John Feehily (0-1), Eanna Crimmins (2-2), Stephen Casey; Liam Clancy, James Freeman (0-2), Peter Power (1-6, 4f);
Sub: Colin Ryan (0-2, 1f) for Lynch; David Frost for Clancy; Cian Foley for Delaney; James Power for Freeman; James McInerney for P. Power
Kilmaley: Ryan Murphy, Enda Haren, Oisin Looney, Kevin McNamara; Noel Casey, Cian Moloney, Tommy Barry; Michael O'Neill, Brian Cahill; Joe Carmody (0-2, 1f), Michael O'Malley (0-4, 2f), Cian Neylon; Daire Keane, Tom O'Rourke (0-5), Colm Killeen (0-1);
Subs: Conor Neylon for Cian Neylon, Diarmaid O'Ceallaigh for O'Malley, Shane Staunton for McNamara.
Referee: Niall Malone (Éire Óg)