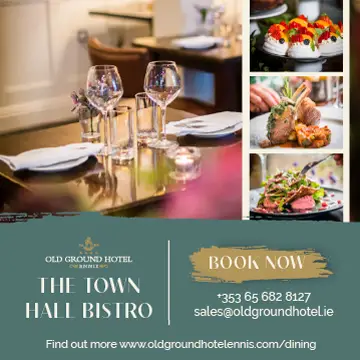 KILKEE'S CHRISTMAS DAY swim is to be the subject of a new television commercial.
To be filmed in November, the advertisement is set to feature prominently across national television during the month of December for the festive season. Production company, Ponder are to oversee the filming of the commercial.
Cllr Cillian Murphy (FF) said Ponder have agreed to make "an extremely generous donation" to West Clare Cancer Centre for every person who shows up on the day of filming to get involved in the swim. He said, "the more people we can gather together, the more money that will go to this really worthy local cause".
"We will need to recreate a typical Kilkee Christmas Day Swim and highlight our brilliant community spirit, so we will need lots of people, both swimmers and spectators, to take part," he added.
A definitive date has not been agreed as of yet but it is to take place at 10:30am on Kilkee beach on either November 15/16/17.
Interested parties can register by emailing kilkeeswim@gmail.com.