*Action from the U21 clash between Tulla and Sixmilebridge earlier this year. Photograph: John Mangan
GAA clubs in Clare have appealed to the County Board not to rule out concluding the U21 hurling and football championships.
2020 has seen all but two adult championships concluded by Clare GAA, namely the Junior A football decider and the latter stages of the U21 hurling championship, the U21 football competition had yet to commence as it normally begins each winter.
Addressing club delegates via the November virtual meeting of Clare County Board, Chairperson Joe Cooney said, "We did do very well in getting most of our competitions completed at underage and adult level. Unfortunately the Junior A football championship is still outstanding, we'd be hopeful to get that played in December if at all possible. We had hoped to finish the U21 hurling and were unsure of U21 football, we have decided not to go ahead with neither the U21 hurling or football in 2020, it is a pity but that is where it is, it is outside our control".
Naomh Eoin delegate, Gabriel Keating questioned if an improvement was recorded later this month that the U21 campaigns be held. "At the moment it is not looking good and there is no point saying it is. I wouldn't hold too much hope," Cooney replied.
"I know the football hadn't started but the hurling had started, it was to quarter-final stage in all divisions. Is it viable to look at it in February before 2021 championships are finished out," Ballyea's Sean Griffin questioned. The structures committee could review such a request in January following the County Convention, the Chairman outlined but flagged, "we all know there is only certain amount of weekends in the year".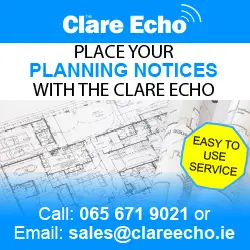 An "open mind" should be kept by Clare GAA, Ennistymon's Noel Crowe felt and that the games be played "even if it does run into next year". He added, "You'd prefer to be looking back on a roll of honour to see competitions have a winner rather than leaving it blank".
A structures meeting will determine the outcome but Cooney was not confident the U21 championships would proceed. Hurling clubs that had resumed training in September had previously been informed that the U21 campaign was put on hold indefinitely.