*Sunset at Ballyallla Lake. Photo: Michael O'Brien
Ennis councillors voiced their opposition to the removal of boulders from Ballyalla prompting a former Mayor of Clare to withdraw his motion.
Over twelve months on from issuing a request to the Ennis Municipal District to remove large rocks adjacent to Ballyalla Lake, Cllr Pat Daly (FF) put the item back on the agenda but this time had to withdraw the proposal upon hearing the feedback from fellow elected representatives.
Last year, a potential cost of €10,000 was mentioned by senior engineer Eamon O'Dea for the removal of the rocks. This time round, Cllr Daly insisted a local farmer was prepared to store the boulders which he labelled "an eyesore".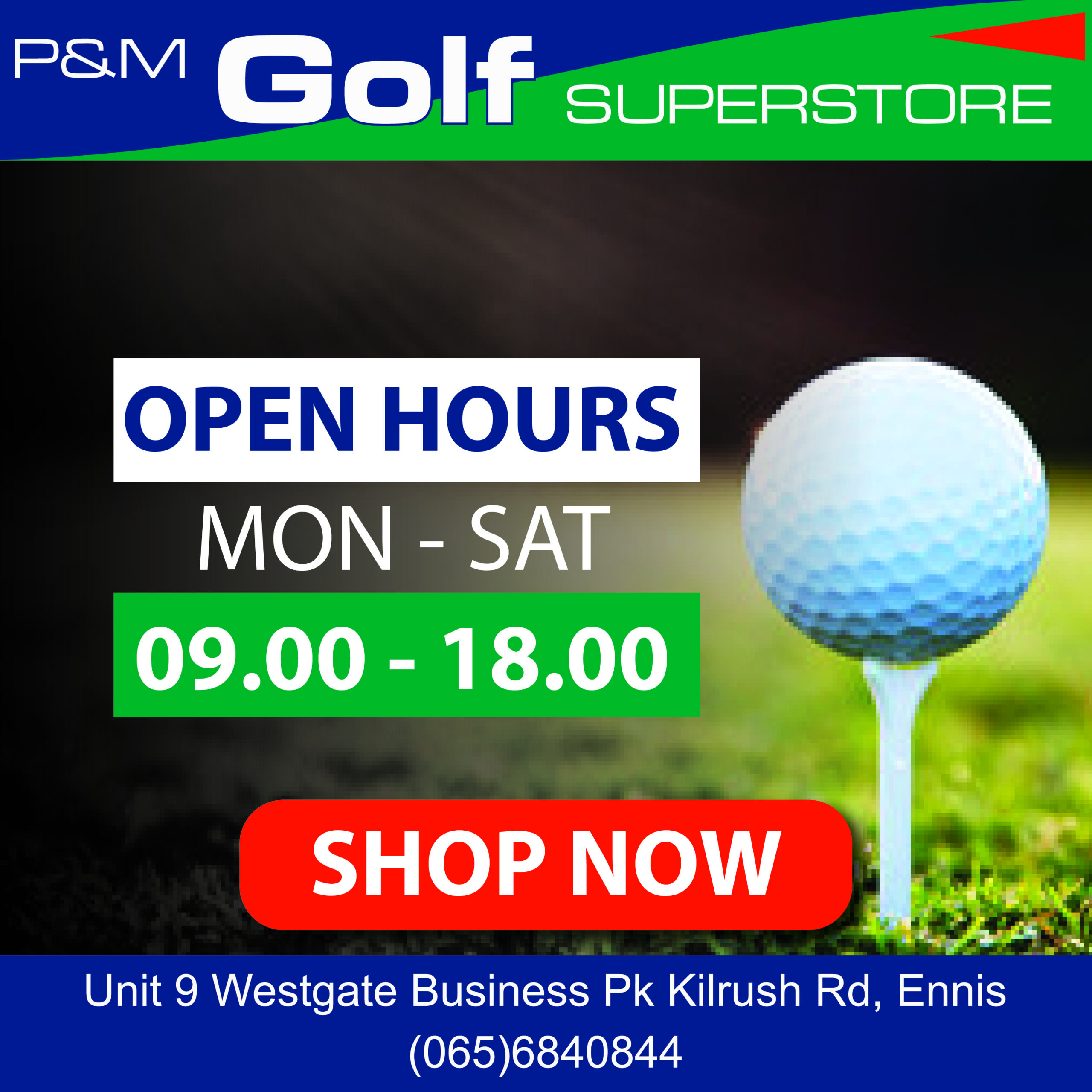 A written response to the motion from executive engineer, Barry Conway detailed that the removal of the rocks would be included in the schedule of works throughout the MD in 2021.
Referencing the rise in activity at Ballyalla, thanks largely to the daily swimmers, Cllr Daly flagged that the boulders had been there for many years and were not viewed kindly by residents in the vicinity. "They were there for a certain reason but that has eased now," the former Mayor of Clare stated.
His party colleague, Cllr Clare Colleran Molloy (FF) questioned "how have we prevented the concern of an illegal encampment" and highlighted that some of the boulders had already been removed. Daly responded, "They should be removed, it is a beautiful area. I couldn't imagine that these people would arrive again, saying that they might but they should be removed. A local farmer is prepared to take the stones. O'Dea confirmed boulders were removed by the local authority for a "particular purpose".
Motions on the boulders have been plentiful over her seven years in local Government, Cllr Ann Norton (IND) acknowledged. "There is a lot of movement around with travellers and the one thing we don't want is them coming out to Ballyalla. Ballyalla has become an area that people are using a huge amount more over the last couple of years and due to COVID it was one of the areas that was used a huge amount in the summer".
Lifting the boulders gives "an opportunity to have unwanted visitors," she added. The Barefield representative believed future plans for Ballyalla offered great potential for the site. "I would prefer to be looking at boulders rather than caravans," Norton commented.
Not all residents want the boulders removed, Cllr Mary Howard (FG) pointed out. She said that Cllr Daly had the best of intentions but felt he did not consult with local residents. "I spoke to a few residents who were unhappy. A local farmer spoke with me about it, I think it is an eyesore. Given the comments made, I will withdraw the motion," Daly responded.
Members of the Council's road section could compile a report on what could be done if the boulders were removed, Cllr Johnny Flynn (FG) suggested as he acknowledged Cllr Daly was only "trying to improve Ballyalla".
Illegal encampments have been problematic in the Ennis MD, Mayor of Ennis, Cllr Paul Murphy (FG) noted. "If there is a family in need of a house in a caravan on the side of the road, you will have a job to move them regardless of legislation". Cllr Norton added, "There seems to be a lot more difficulty removing them when they are on Council lands regardless of the law. It is something we need to address. Law and legislation don't seem to matter to some people".