*Margaret Corey
"You just prepare for it to be bad and then hopefully it won't be as bad as we expected".
Health care professionals have not been given an easy hand as the fight against COVID-19 ravages on across the world. Doctors and nurses have to mentally prepare themselves for what they are about to witness on a daily basis with over 180,000 deaths to date across the world associated with the virus.
Margaret Corey is a native of Loughville in Ennis. Since the 1990s she has been living in New York. Two of her siblings still live in Co Clare while another brother like her now resides in the United States. A theatre nurse in paediatrics at New York-Presbyterian Hospital, she like many others has been redeployed and has been working in the Intensive Care Unit (ICU) for the past three weeks. The hospital itself has over 20,000 workers and more than 2,500 beds.
"It is pretty awful, we're not ICU trained, we're not the primary nurse for the patients, we're doing team nursing which is where you're with an ICU nurse and you are assisting them an attending doctor. We've converted all our operating rooms into ICUs because we didn't have enough space for the patients. It's difficult, it's really difficult," Margaret said. "We don't know what we're walking into everyday".
Speaking to The Clare Echo, she highlighted "We're trying to take care of the patients as best we can, they are given priority. It is a little chaotic because we are all new to this. It's not a situation we trained for or prepared for. I was in Mexico on St Patrick's week, we came back on the 20th and I went back to work where we told we would all be deployed and working in the ICU. We had no training in that, to train to be an ICU nurse is a very intensive training, it takes the best part of a year before you work on your own".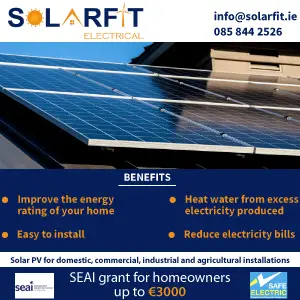 Redeployed staff have to carry out online modules to be brought up to speed in what the Colaiste Muire past pupil labels of "a crash course". This week, she completed a module on drips and ventilators. "We're not on our own which is a good thing, we have lots of doctors and nurses. I never wanted to do critical care, you do what you can to help but being an ICU nurse is a very difficult job at the best of times". She is assisting with direct patient care which includes turning the individuals, making sure their drips are running properly, taking blood sugars and giving insulin on top of regular ICU duties.
All over the world, healthcare professionals have had to become au-fait with a virus, many of whom hadn't heard of four months ago. "I know more than I ever expected to know," Margaret admitted.
Personnel working in the ICU wear their regular scrubs and gloves with a N95 mask which is covered by a regular mask, goggles, face shield and isolation gown. "The N95 if they are working properly they are supposed to seal your face. By the time you finish your twelve hour shift you will actually feel like your nose is about to cave in, they are very tight, the purpose of them is to make sure nothing gets in and they are filtering 95 percent of everything you are breathing. We've never really had to wear them for an extended period because we've never had this happen before. If you wear it for one surgery that lasts two to three hours it's fine but to wear it for a whole twelve hour shift is painful".
Nurses such as Margaret are required to do thirteen shifts a month, all of which last for twelve hours. This works out at three shifts a week for three three weeks and four shifts in one week. She explained, "You have a lot of rest time but the days you work are just exhausting, it's hard when you've to go right back into it the next day".
With everything else going on, the Clare woman is also studying to complete a Masters in nursing at Columbia University, an institute which is linked with the hospital. She is in her second last semester of the course, the remainder of which looks set to be completed via virtual learning.
Appreciation for healthcare workers has increased during the pandemic. Such an attitude prompted Margaret to remember the staff of Ennis General Hospital who cared for her mother Delia prior to her death last June. "The staff did a fantastic job, they deserve credit. I know everybody complains about the healthcare system over there but they did a brilliant job".
She is keeping an eye on the research being done at Colombia and is confident the people of New York City and Ireland will win the battle against COVID-19. "We will get through this, we're already beginning to see a little decrease. Because we're linked to Columbia University, I know there is an awful lot of research going on right now, I can't wait till they figure it all out. They are starting to do antibody testing but we don't know if that will protect us yet".