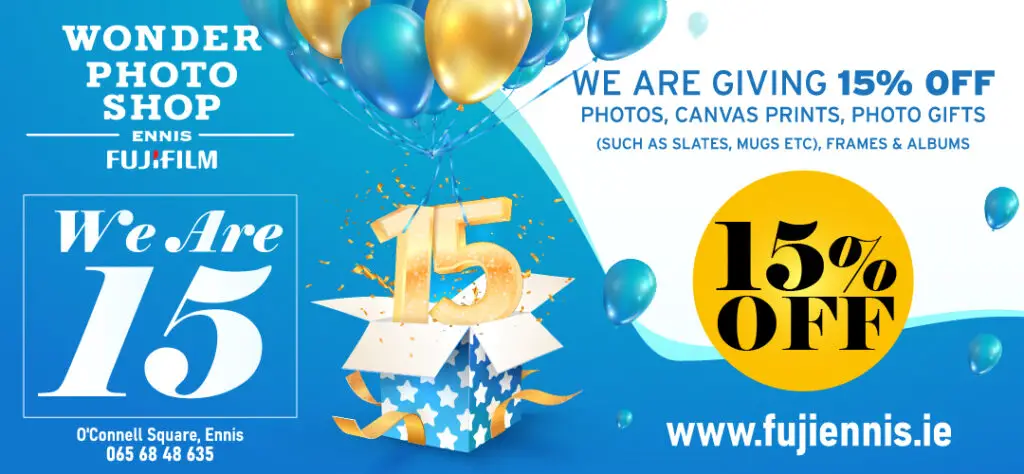 THOSE who take part in QUIT Midwest clinics are up to four times more likely to quit smoking.
Mary MacMahon, the Tobacco Program Lead with the HSE's Midwest Community Healthcare organisation, says that the free program which is delivered at various locations around Clare is having a profound effect on our smokers.
The QUIT Clinics provide free support and tailor a plan to help individuals quit smoking. "We encourage people to take part in the service even if they're only thinking about quitting or aren't sure about quitting. It's a free service and the waiting list is minimal," Mary tells The Clare Echo.
"Not every smoker is aware that free support is available in their locality and the support we provide, we know works. We can increase the odds of a person successfully quitting, we can actually triple to quadruple their chances of quitting if they attend our behavioural support program and if it's indicated, use stop smoking medication as well".
Mary has two decades of experience working in the tobacco area and explains that the Government has invested heavily in the service since 2020, when Quit Midwest was launched.
Quit Midwest is part of the national QUIT service and provides stop smoking support through the provision of 20 QUIT clinics throughout Clare, Limerick and Tipperary. Ten advisors are employed to deliver the HSE treatment program at the weekly clinics in locations including in Museum House on Francis Street, Ennis; in Kilrush Health Centre; Ennistymon Health Centre; Ennistymon Health Centre; and at the OPD on the Kilrush Road in Ennis, which is a dedicated maternity stop smoking clinic.
Stop smoking clinics offer a pre-quit assessment and ongoing support for up to 12 months after a person has quit smoking with nine different support contacts thereafter, "so there will be nine intervention points for that client should they decide to go on and quit smoking" explains Mary.
"We look at the person's motivation to quit, look at their past quitting experiences and really tailor a plan that will suit them for quitting smoking. We provide behavioural support in particular, and we provide free advice and free stop smoking medication is now being funded which is a new development here."
The Government is aiming for less than five per cent of people smoking by 2025, an ambitious target considering the prevalence figure currently runs at 18 per cent. "There is a lot of work to be done to reach that target by 2025," admits Mary. "That is why we're seeing new developments such as the free stop smoking medication, funding of that for non-medical card holders has come in, we're seeing dedicated maternity clinics, we're seeing health and equality clinics being developed, and we also run a dedicated mental health clinic".
The QUIT Midwest Clinics are almost running at full capacity and those thinking about quitting smoking are encouraged to call 065 6865 841 or email quit.midwest@hse.ie. For out of hours, call the quit line on 1800 201 203.