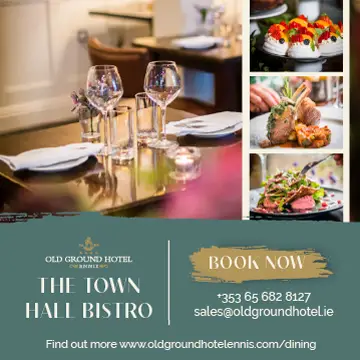 Designed by Ryder Cup star, Christy O' Connor Junior, and officially opened in August 1996, Gort Golf Club is an 18 Hole Championship golf course, set in 160 acres of picturesque parkland on the edge of the world famous Burren.
FACTBOX:
Length of course: 5,974m
Captains: Paddy Coghlan and Patricia Skehill
President: John Dempsey
Unique features of course: The course is in a Karst region and the vegetation is a major feature.
Most difficult hole: Index 1 7th hole, dog leg par 4
Major club honours: Gort won the Ulster Bank fourball in 2000, the club's first national pennant, the team was captained by Kathleen Reeves. The club won the junior foursomes in 2014 when the team was captained by Maureen Brennan. Gort won the national Pierce Purcell title in 2003 under the captaincy of the late Michael Cunningham. Gort won the National Seniors Fred Perry trophy in 2018.
Lowest handicap of a member: Éanna Melville 3
Course Structure: 5 par 3's; 5 par 5's and 8 par 4's
The course lies within 200 yards of the historic monastic settlement of Kilmacduagh. Christy Jnr., himself was particularly excited by the new course at Gort where he regarded the par 3's as amongst the best on offer at any course in Ireland.
Club chairperson Joe Byrne explains that "we moved to the current location in Castlequarter in 1996 from a 9 hole course in Ballybawn which had been the venue for about twenty five years. Prior to that our club was in Rockfield. At the moment our membership is at about 500 made up of male and female members from age 8 to 90"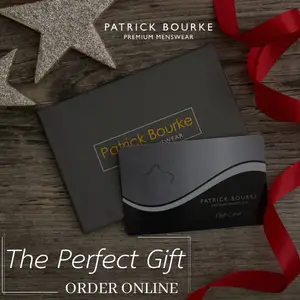 The Covid pandemic posed problems for Gort like it did for many other sporting organisations. "We lost some members as we were closed for a number of months but on the other hand, we gained over 100 new members", the Chairman outlined.
"Because of the pandemic, we suffered a big loss of revenue due to the loss of societies and green fees while the clubhouse revenue was also down", Mr Byrne revealed. "Most of our members come from the South Galway and North Clare areas while we also have good membership from Corofin, Ennis and parts of East Clare".
"Our focus at the moment is on maintaining our standards. We have got a lot of young members and our priority is to encourage them. Our junior membership ranges in age from 8 to 17 and this is an area we will be focussing on over the next 12 months", according to the chairman
Continuing he said "We have a very attractive 18 month membership package on offer from September 1 and full details can be had from our treasurer John Melville at 087-9332033. Members are able to get out on the course on a regular basis and this is proving very popular with all. The connectivity of the motorway makes membership of our club very attractive. Tuam is just half an hour up the road, Shannon is just 35 minutes away".