THE primate's limb that mysteriously washed up on a West Clare beach still has flesh on it, indicating that the animal may have been alive up until recently.
Clare Dog Warden Frankie Coote has been left with the unenviable job of disposing of to the limb that was found washed up on a beach near Doonbeg however he told The Clare Echo he's eager to establish what breed of primate it belongs to.
It was thought to be a human limb initially however after garda forensics teams ruled that out, Frankie was asked to dispose of the suspected gorilla arm.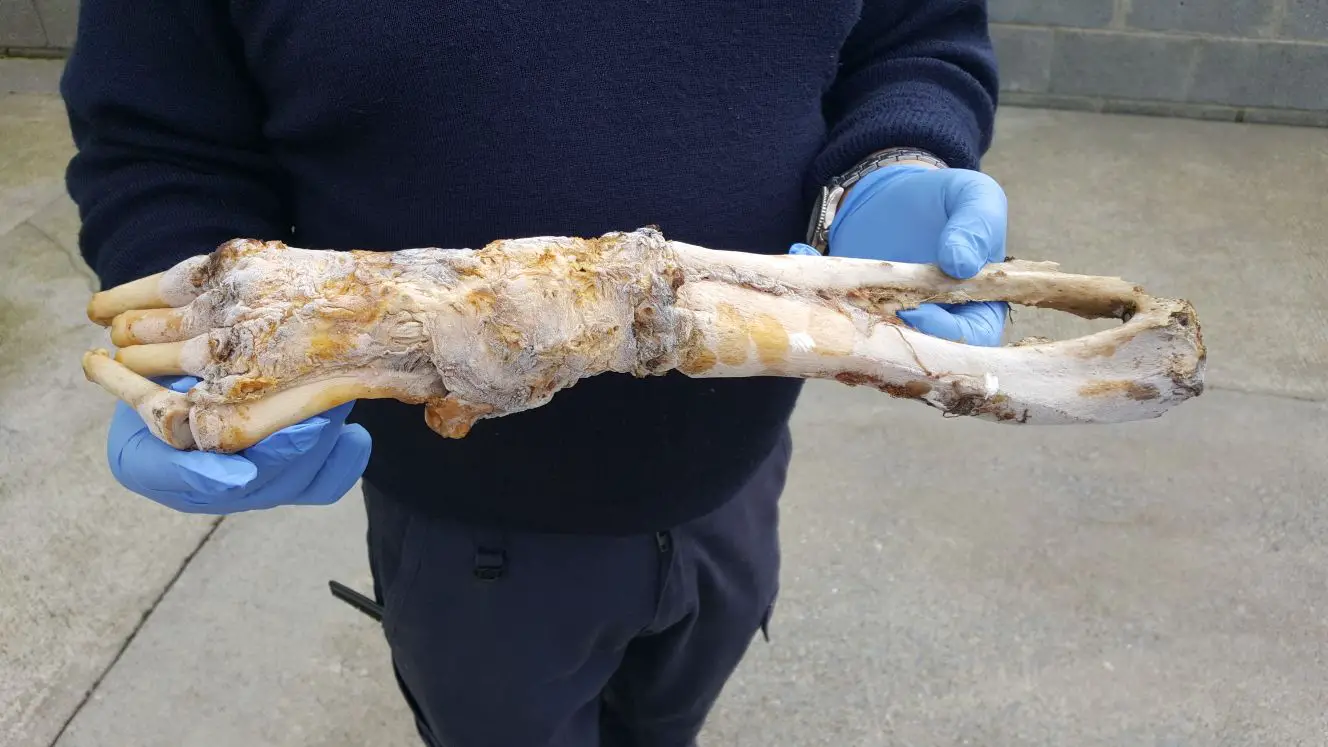 "There's still pieces of flesh on it, so it's not like it's been years or months," said Mr Coote. "Obviously I'm a dog warden and I'd know a lot about animals but this is new to me. You can only surmise in how it got there, if it come across the ocean, was it a full body that decomposed and washed in in different places, we just don't know."
Mr Coote added that while he has been called out to deal with dolphins and whales, this is new to him. He will now keep the limb in a special freezer until an expert can inspect the item.
He added, "I think it would be a pity to dispose of it without giving someone the opportunity to look at it."
By Elaine Tubridy