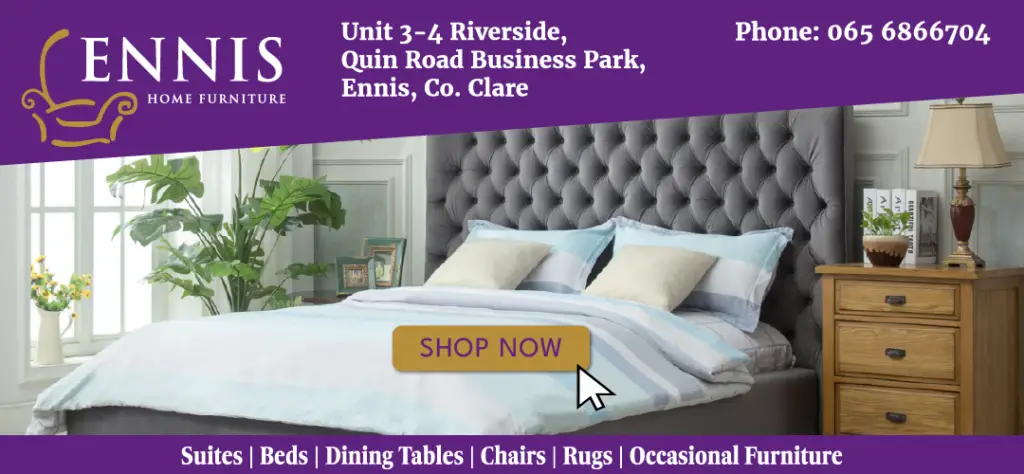 A West Clare festival of hope has lived up to its 2020 billing.
By Tadhg Holland
Mullagh parish office have been running a Christmas Festival of Hope all this week in aid of St Vincent de Paul and The Lighthouse Peer Support Centre Kilrush. The festival features acts of all kind performing in St Mary's Church, Mullagh. Attendance at the event in person is not possible but the festival is available to stream online at www.kibparish.ie/webcam.
Edel Greene one of the organisers of the event from Mullagh parish office spoke to The Clare Echo about the importance of the causes the festival is raising money for, "We just want five thousand people to tune in and donate ten euros. Our aim is fifty thousand, twenty-five per charity. The lighthouse in Kilrush is a service that's available for people that on the recovery journey of metal health and they really need a boost because it's a new organisation."
Over the course of the festival, performances from Socks in the Frying Pan, Michael Falsey, Ellie Talty, the Griffin family, the Shannon sisters and PJ Murrihy were also enjoyed along with an interview with All-Ireland winning hurling manager Davy Fitzgerald.
If you wish to donate to the cause you can do so at www.ifundraise.ie/christmasofhope.