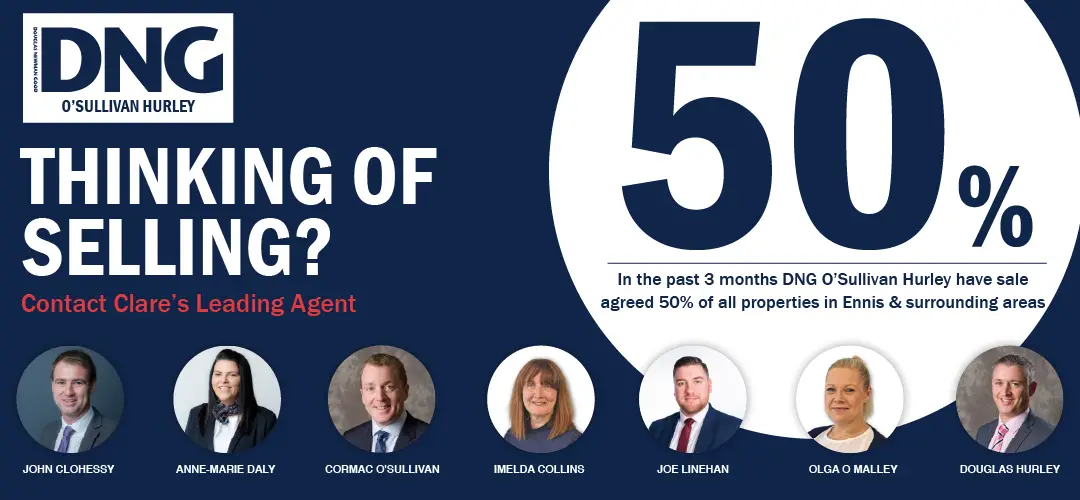 AN extra €15m will be needed to help improve and maintain Clare's road network after the impact of freezing weather and increased tourism traffic.
At a meeting of the west Clare municipal district, councillor Ian Lynch (Ind) said he has written write to the Ministers for Finance, Public Expenditure and Transport seeking additional funding for the county's roads.
Councillors were told that grant funding for roads from the Department of Transport in 2023 is likely to be at a similar level to that provided in 2022.
"I have written to the Minister for Public Expenditure, Minister for Finance and the Minister for Transport to look for an additional €15m for Clare", Cllr Lynch told the meeting,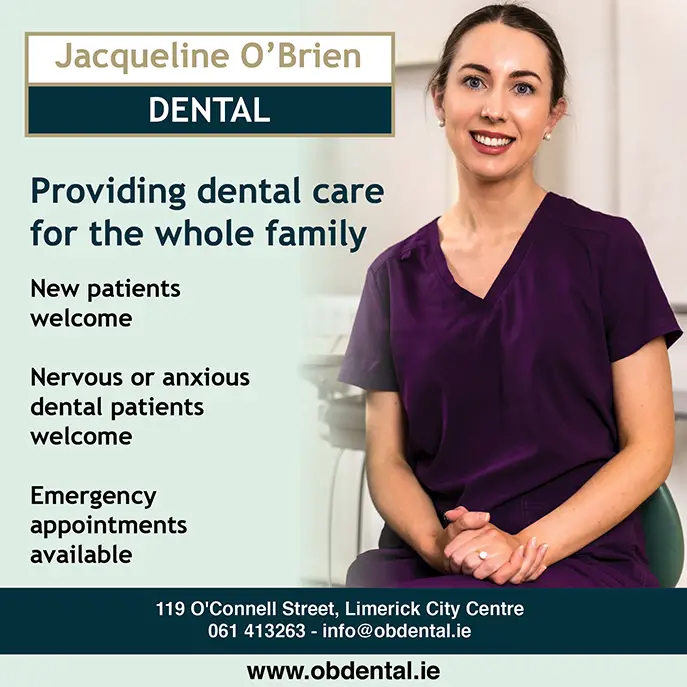 He continued, "I would ask any members here that are in a party to put pressure on our local TDs. We need the funding. We might need more on top of that. We haven't enough money with the roads deteriorating. We need to get the likes of Tourism Ireland to step up and cover their losses as well".
The meeting heard calls for state agencies and government department involved in the promotion of tourism to contribute to Clare's roads budget.
The issue was raised by councillor Joe Garrihy (FG).
Cllr Garrihy said the ever increasingly popularity of the Wild Atlantic Way means funding should by sought from Fáilte Ireland and relevant government departments to upgrade and maintain road surfaces, markings, lay-bys and boundaries.
Cllr Garrihy told the meeting its time for everyone who benefits from the success of the Wild Atlantic Way to contribute.
He said, "Our west coast of Clare is one of the most high profile and greatest gems that Fáilte Ireland and the tourism industry markets to bring people to Ireland and county Clare. On the back of that there is a price to pay and at the moment we are paying that price in our roads section. It is clearly underfunded. I believe there is a role for Fáilte Ireland and the Department of Tourism to add funding to deal with the issues. We have a lot of issues around locals being discommoded around the holiday period with large buses going along the road".
"Our roads crew are getting hammered and we're getting hammered for the condition of the roads. the deterioration of the roads is being added to by the part we are playing in the success of bringing people to county Clare. That's what we want. It's great for our economy, we want to keep people here…..this is about everybody who is benefiting coming to the table to deal with the challenges that are arising from the success", Cllr Garrihy added.
In reply, Sioban McNulty, SEO of west Clare MD stated there is currently no mechanism to seek ring-fenced funding for routes along the Wild Atlantic Way.
"Funding for the upgrade and maintenance of roads is provided in the form of grant funding from the Department of Transport as a primary funding source. Funding and planned expenditure is as set out in the schedule of municipal district works programme, which is brought before the council for agreement. The 2023 SMDW is currently being drafted and we are advised that funding is likely to be at a similar level to that provided in 2022.  Currently there is no mechanism to seek ring-fenced funding for particular routes based on their inclusion or not in the Wild Atlantic Way.
Failte Ireland do not fund roads improvement / maintenance , but we are working with Fáilte Ireland on a report on the Wild Atlantic Way infrastructure improvement. The aim of the project is to identify  and seek the address to issues on the route and this project work is ongoing. We continue to work within available resources to ensure the road network is in its optimum condition, however the challenges of the recent severe weather events cannot be understated".
Cllr Joe Killeen (FF) backed calls for greater input from state tourism agencies.
"These roads are subject to really heavy traffic volumes. Wear and tear is not at a normal level because it is being caused by buses and heavy vehicles. We're delighted to have tourists but the wear and tear on our roads is coming out of our budgets. We've already got half of the roads in our county in our area. We do get a good proportion of the overall budget for road improvement. However other agencies need to step in", he said.