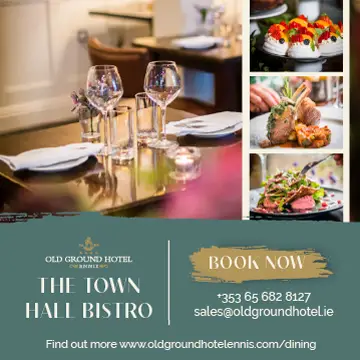 2023 is a momentous year for Ennis RFC with the club celebrating its 100th anniversary. Thanks to the foresight of its founding members and the diligent work of many stalwarts since, the club has developed from humble beginnings into the excellent, progressive and all inclusive club that we all know and cherish today.
As part of the centenary celebrations, the club is planning to  publish a Centenary Book which will document, in word and picture, the story of the club from its genesis to the present day.
In a statement to The Clare Echo, Ennis RFC said, "To ensure we don't leave anything out, we are launching an appeal for help from anyone who has been associated with the club in any shape or form over the years.
"Perhaps somebody played for the club and have old team photographs lying around at home? Perhaps you have old jerseys of interest or a funny story to tell? You might have coached a team, made the tea or washed the jerseys!
"In any event, we want to hear from you and would appreciate any and all contributions you could make.
"We promise to carefully treasure any memorabilia you might be in a position to loan us and will return it safely to you."
Ennis RFC has set up a dedicated email address to which you can email details of any items of interest – erfchistory@gmail.com or former President and long time club member Johnny King can be contacted directly on 086-3854514.
"We would love you to help us record your treasured memories of the last 100 years as we enter our second century."