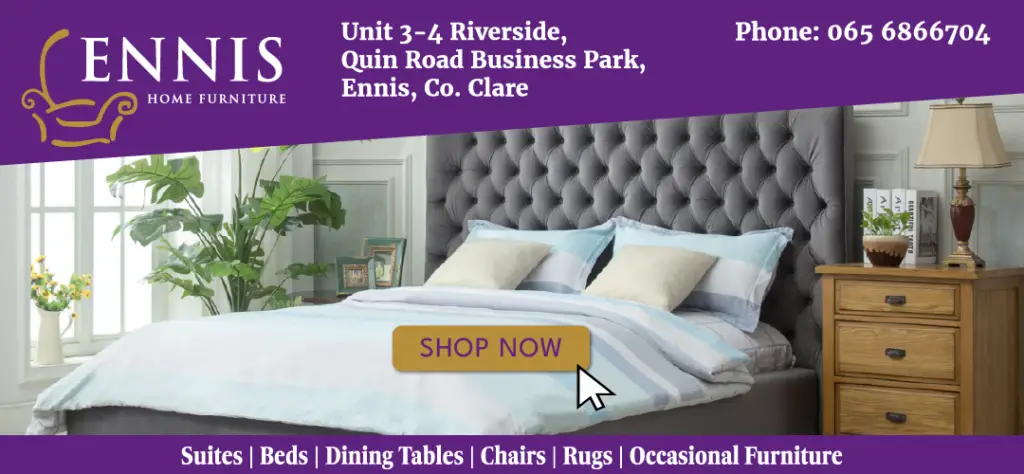 An electronic system for the submission of planning applications is to Clare County Council is to go live via an online portal by the middle of 2022.
Implementation of a system by Clare County Council "to support the submission of all planning applications through an online portal" was proposed by Cllr Cillian Murphy (FF) at a recent sitting of the local authority.
Currently planning applications must be submitted in hard copy. "Similar to most other local authorities, presently it is not possible for members of the public, developers or agents to make planning applications online," Director of Service, Liam Conneally explained.
Local Government Management Agency (LGMA) are in the process of developing an ePlanning project for national use. "This online planning system will allow ePlanning applications to be made and applicants will be electronically updated on the progress of their application. The project aims to improve efficiency, reduce the potential for invalid applications, and deliver on the government strategy to move more public services online," Conneally added. He expressed his hope that the system would be live for Clare County Council by the middle of 2022.
According to Cllr Murphy, a "significant amount of planning agents" are happy to see the move towards online. He spoke of one West Clare planning agent who has to bring over 2000 pages of documents to Ennis to lodge one week's worth of planning files, "he is doing it up on digital format, putting it into his printer, driving to Ennis and someone else is digitising it". By shifting to online, this would save "a tonne of carbon dioxide", the Kilkee representative noted.
Support for the proposal was voiced by Cllr Donna McGettigan (SF). "It does make sense to have it all online, everything else is moving online".
No dispute with the merits of the motion were visible, Cllr Gerry Flynn (IND) observed but he stressed that the system must cater for all the population. "What seems practical to some would not be practical for others. Any reference to planning application must be inclusive and we must accommodate the 40% of the population that are IT illiterate, I know Cllr Murphy is not but we have to be inclusive".
"We anticipate that it is coming and that is a matter of time," the Director responded. "There will be a dual system initially until it beds into the system. It is coming and I do agree that reduction of paper is not just something agents of county wish for, our staff in the planning department would also be happy".