*Orlaith Duggan. Photograph: Gary Collins
Travelling to Cusack Park or the Gaelic Grounds would ordinarily offer Orlaith Duggan the rare prospect of lining out for Clare in a county ground, instead she's found herself taking swabs at both locations over recent weeks.
In what is a stark comparison from her usual role as a speech and language therapist, Orlaith is redeployed for three days of the week in COVID-19 testing centres and then carries out her normal occupation from home for two days of the week. It comes as SLT services provided by the Department of Health are reduced during the pandemic, prompting the redeployment of staff.
Unsurprisingly, she is outside her comfort zone by taking the swabs of individuals referred for a sample to be taken. "At the start you would be apprehensive, it's well outside what I'm used to and you would be worried about bringing the virus home with you. We're really well protected and we have all the PPE, it is nice to be contributing in this whole scenario. Anyone that has come for testing, they are nervous or apprehensive, it's nice to be friendly and put them at ease as well as doing our jobs, it's nice to feel that you are contributing in some way.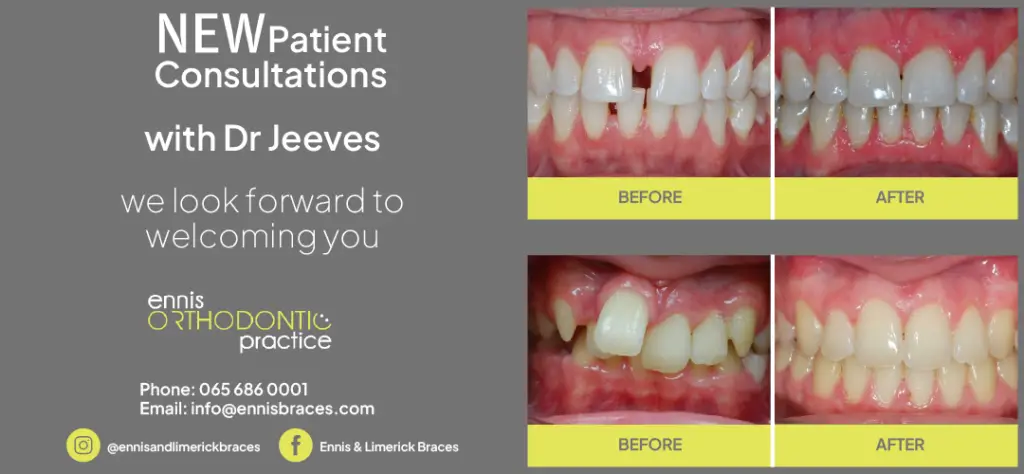 "I'm happy to be working, to be busy and not idle in the house. I've been in the Gaelic Grounds in Limerick and now the testing centre in Cusack Park, I'm inside more county GAA grounds than the whole of my camogie career," Duggan quipped.
A greater emphasis has been placed on testing in nursing homes which Orlaith described as "different and challenging". She stated, "It's the same for everyone, every week is different which adds to the uncertainty and anxiety about everything but there is no routine for anyone but I'm happy to be going out of the house, contributing and working".
As part of the Clare senior camogie panel, the Clooney/Quin utility woman has ditched the hurleys this week and has been hitting the roads to raise funds for The Irish Cancer Society, Sláinte an Chláir and Jigsaw, all three charities were chosen by members of the panel. "The Irish Cancer Society and Sláinte an Chláir, they would hit home with nearly every member of the panel, with the Jigsaw we have had a big focus on mental health in the last few weeks especially within our panel and just acknowledging that it is a hard time for a lot of people in different ways.
"Some days are good, some days are not so good, maybe that is something we're not familiar because we have routine and things to keep us busy, we've put a lot of emphasis on it being okay to have bad days where you haven't anything to structure your day for or have motivation to do a lot of things".
Coping strategies to deal with anxiety during the current restrictions have been worked on by the panel. The side's sports psychologist, Nollaig O'Sullivan has been on hand to help panellists that may have higher levels of anxiety and those that are feeling down. Orlaith commented, "It is hard for everyone. I read a good quote, 'we're all in the same storm but we're in different boats', people are just experiencing the lockdown in different ways, the mental health side of it is really important and it's great we can contribute that type of charity as well as helping ourselves a bit".
Weekly check-ins are done "to ask those kind of questions like how are you getting on, what challenges did you have this week, what went well for you, what didn't and they are not camogie related which is something that came from management and players. It's important to link in too, there is all the Zoom quizzes going on but sometimes no one ask actually how are you and give you the platform to discuss the good and the bad days, the feelings that come with the unknown". Webinars have also been provided by the WGPA to help players focus through breathing, meditation and yoga.
Noted among the panel for her baking skills, Orlaith told The Clare Echo that her culinary prowess is one of her ways of coping with stress. "I find it really therapeutic, not so much the cleaning up after but the whole baking experience I really do enjoy it, going into the kitchen and messing around with something, coming up with my own recipe or following someone else's. It is one of my coping mechanisms so I've found myself baking a lot more than usual, probably eating too much of it as well". So far, she has perfected baking banana bread and is considering "going on the sourdough bandwagon".
Holder of a Munster championship medal from 2012, Duggan admitted that being away from training has been 'an eye-opener'. The NUIG graduate noted, "You go through stages different feelings and emotions towards it, at the start it was great to have a break from training, as it goes on your motivation has dropped a small bit, some days I'd be so motivated doing mobility and my sessions but then other days it's hard to put your runners on and go outside. Overall, I'm enjoying it, it is nice to have a break from the strain of driving to training, doing your hour and a half and driving home, the monotony of that day to day stuff. It's nice to have something different but it is weird, we're not sure if we have anything to train towards".
"I'm not in my first year on the panel so maybe I'm edging a bit more towards to what life might look like without inter-county, it is eye-opening, I'm surprised to say that I am enjoying it and the freedom of doing my own thing and finding inner motivation. It is different. It's nice to do something that is not always camogie related, it's funny, you build your whole year around championship and matches, then all of a sudden there is nothing to work towards, it would always be the focus for me, I would run out the door from work at 5 to get home and check off what I had to do to get to training. I'm enjoying the slower pace of life and not having to be somewhere at a certain time, anything I do is because I want to do it, to go for a run or to get out and do a gym session or whatever. It is eye-opening".
With more time at her disposal, the former captain is prioritising performance aspects that she would have previously neglected. "I would be in the group that would train away and turn a blind eye to the niggles. I'm more conscious of minding my body and not overdoing it which is hard because you're looking on social media and people are running 5km every day. I've become more aware of what I can fit into my schedule and what my body is able to handle. Before in a collective group you'd put the head down and do whatever, now I'm listening more to my body and doing more mobility and walking for your headspace, some of the nicer things and slower pace things that I would ignore in our regular season or wouldn't prioritise mobility or yoga, now I'm doing them because they are helping me cope day to day".
Until Sunday, the day to day focus is on their bid to support The Irish Cancer Society, Sláinte an Chláir and Jigsaw. To help their cause by donating, click below.