*Paddy Donovan. Photograph: MTK Global
It took less than eighty seconds for Paddy Donovan to record a first-round knockout in his opening bout as a professional boxer.
Twenty year old Paddy who is from Clancy Park in Ennis and was educated at Ennis CBS took no time, just over a minute in fact to get the job done. A thirteen time Irish underage champion, he dispatched of Arturo Lopez with little fuss, his Mexican opponent had to leave the ring on a stretcher following Donovan's knockout blow.
"I trained hard for this fight and we had to do a job. The knockout came and I was glad. There was a lot of pressure on me and a lot of talk about me, so I was really happy with the way that I got the win. I loved every second of it," Paddy said following the fight.
Belfast's Ulster Hall hosted the bout on Friday night which was part of the MTK Fight Night undercard that saw Paddy Barnes suffer his third defeat since leaving the amateur ranks, going down to European champion Jay Harris on this occasion.
Donovan is being promoted by Bob Arum's Top Rank and his coach Andy Lee is a WBO middleweight champion. A former boxer with Our Lady of Lourdes in Limerick, Paddy had been tipped to represent Ireland in the 2020 Olympics at Tokyo but was confident he made "a big statement" in his professional debut.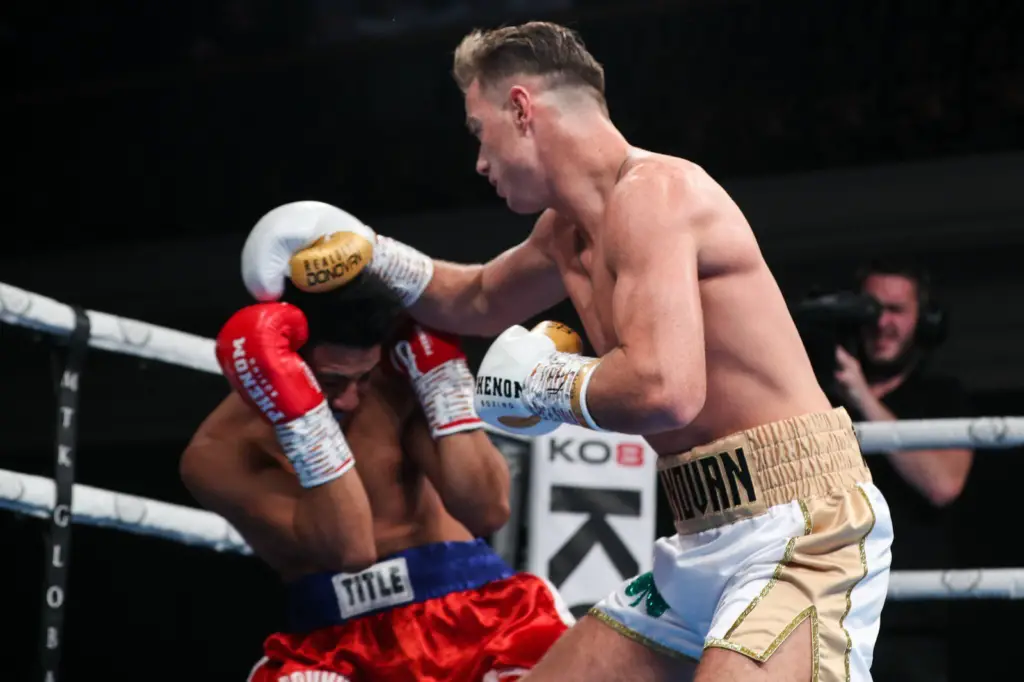 Of what awaits the Clare boxer, Andy Lee said, "It's going to be difficult to hold him back especially when he is running through these guys, he is only twenty years old, we'll see. His talent will dictate how fast we will be moving. I don't want to rush things, why because he is twenty year old and he is only getting better and improve, he enjoys what he does so there is no rush".
"We're keeping our feet on the ground, he is concerned that his opponent comes out ok and Paddy will fight again in November and look to build on this", he told iFL TV.
The debut of Paddy Donovan. Remember the name ?? pic.twitter.com/G0RcKzxzXY

— Colm (@ColmAtown) October 12, 2019