*Sean Doyle. Photograph: ©INPHO/Oisin Keniry
Crusheen senior hurler Jamie Fitzgibbon is joining Sean Doyle's Clare U20 hurling management.
Doyle is set for his fourth year in inter-county management and his second at U20 level. He was ratified to continue in the post at the October meeting of the Clare County Board. 1995 All-Ireland winner Jim McInerney, Scariff's Ger Rodgers and Evan Kilroy of Gort are staying on, Doyle confirmed.
Jamie Fitzgibbon is on board as the new S&C coach and he will lead their collective sessions from the first week in December. Other individuals have been approached by the manager to join the setup and he is currently waiting on their response. Limerick's Val Murnane was involved in 2019 and it remains to be seen if he will return.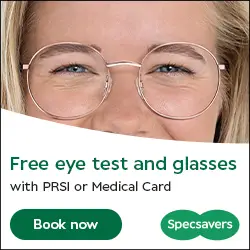 Following changes to minor age-group from U18 to U17, this group of players have never played inter-county hurling proper which Seán felt would make them more determined in 2020. "We met last Saturday evening in Caherlohan, if you go through the age groups that are there you have nineteen players from last year's panel, overall there are thirty players underage next year, they are very young but they are very eager".
Unlike 2019, next year's quarter-final will be both theirs and their opponents' first championship outing, the Bodyke man was of the view Cork had an advantage on them in this year's semi-final having already had one championship game under their belt. "We're playing Tipperary in Thurles on the 30th of June but the incentive is to win that game and the following week you're at home in your own venue. When we play the likes of Cork and Tipp we expect to win, we don't go down expecting to lose".
Although a provisional panel of 52 players has been selected, he highlighted that young hurlers across the county will have the opportunity to join the setup should they impress across the coming months. "It's never a closed shop, some of the lads that played last year in Cork weren't on the original panel at the start of the year but they played. You have to balance a lot of things, you've a lot of people, a lot of teams playing at the moment some playing Harty and the Fresher competition plus the U21 in Clare that you have to monitor, you have to be fair to them and the clubs, if you don't have the clubs you don't have the players. They are great matches to see other players, one or two will come through that we haven't on the fifty two and that's a great thing too".
Speaking to Clare GAA TV, Doyle pointed out that while they are keen to win one big objective is to continue the supply of quality players to the senior ranks. "One thing about the U20 is we want to make sure there are players coming forward to the senior squad. We all want to win and every management team wants to win but what you want is a continuation of players going on to senior".
In the days after Brian Lohan's appointment as senior boss, he phoned Sean Doyle to enquire about every member of the 2019 U20 panel. Diarmuid Ryan, Aidan McCarthy, Ross Hayes, Gary Cooney and Rian Considine were part of the senior and U20 squads in the season gone by, the figure is expected to be lower this year.
Having two Clare schools in the quarter-finals of the Dr. Harty Cup is a positive for the U20s according to Doyle. "It is great to see Flannans and Tulla how they've progressed to the last eight, there's some very good hurlers on both sides. I saw the great work done by Fergal Lynch with the minors last year, I had a personal interest so I went to all the matches, they really had a great campaign and wasn't it great to see two players Shane Meehan and Cian Galvin come through. We've five players from that minor squad in with us".