*John Cusack and Gretta Cusack embrace at the final whistle. Photograph: Ruth Griffin
John Cusack and Patrick Aherne can now form a unique club as the only two Killaloe men to hold more than one intermediate championship medals.
Both of the forwards were part of the Smith O'Briens side in 2004 that defeated Clooney/Quin while they played their part on Sunday as the Tony Gleeson managed outfit overcame St Josephs Doora/Barefield to seal their return to the senior ranks.
Cusack battled a hamstring injury to be introduced with just shy of forty minutes played. Getting to play a part was reward for his efforts to be fit for the contest. "The main thing was to get the result, we've been nearly men the past few years, winning meant everything but to play a part in it is the cherry on top.
"Myself and Patrick Aherne are the lads that were since 2004, since the start of the year I think the management didn't want to risk having the two of us on the pitch at the one time, too much old legs, he'd been coming on for me and I was going on for him. I was getting worried coming towards the quarter-final that I was picking up knocks which must be due to the miles on the clock. At the end I was just waiting for something to go wrong because we had been there so many times, disbelief and elation is settling in".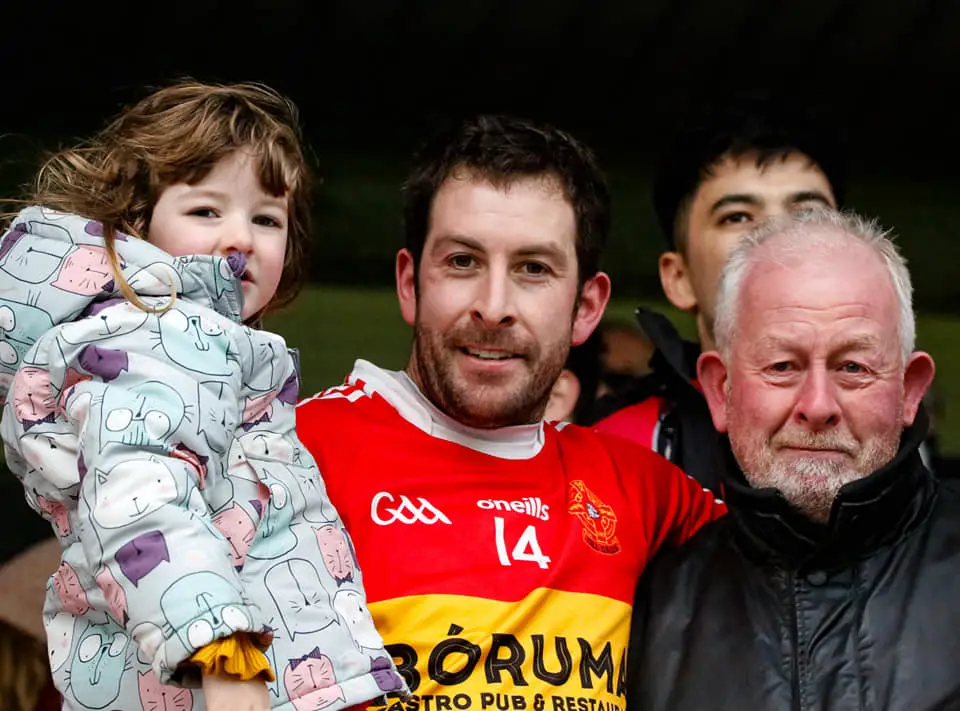 Speaking to The Clare Echo, John outlined that the pain of semi-final defeats in recent years to Broadford and Scariff strengthened the resolve of the Killaloe men. "We have a bit of a mix again, maybe we didn't have that for a while, we had a lot of youth. The way the game is gone you need youth, even from when I was eighteen or nineteen playing, the conditioning of the boys now is totally different. I was only at the end and I was trying to get my second wind, the boys that are 24 and 25 are at their peak, we've a few lads at 30, then myself and Pa are hanging on. The heartache of last year and the year before really drove us, today we didn't start great but years ago I think people would have said Killaloe will fade but there has been a belief within us, we've taken the last few years, we knew we would finish strong. With five minutes to go I was worried but we were still in with a shout".
Celebrations have been special in Killaloe since the win and it matches the lead-up to the final. "Up to 2004 I had been in a minor final, I was in a few schools finals, I think I took it that this was going to be how it would always be like being in finals all the time, I've been in nothing since. I played in a final in London which went terrible, we won a Junior B football but apart from that I haven't been in anything since. I know there was a bit of hype in 2004, I don't remember it being anything like it is now, the colours are out everywhere and I had said that I would enjoy those two weeks because in 2004 I thought it would be the norm, the two weeks have been unbelievable, the town is unreal, the celebrations will be special".