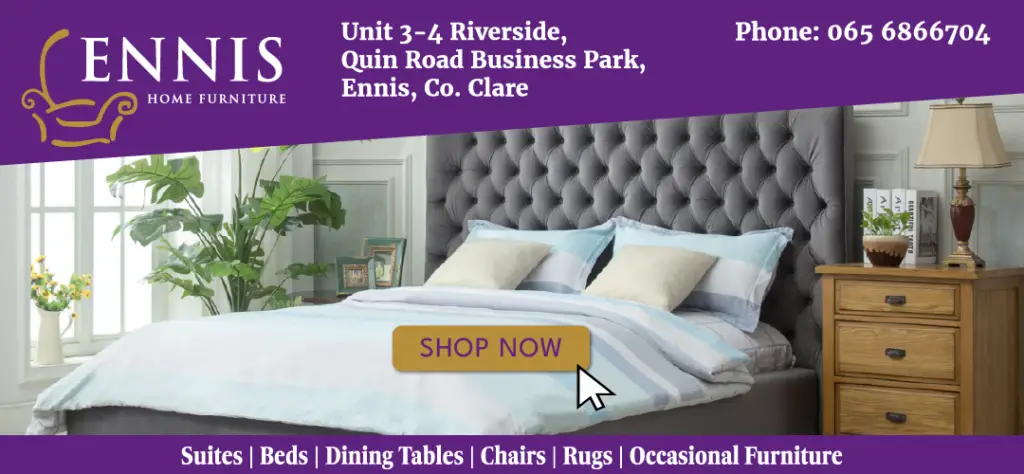 FIFTEEN new jobs will be created at CupPrint's facility, in addition to the 95 jobs already on site at their head office in the Ballymaley Business Park in Ennis.
Minister Pat Breen visited CupPrint's head office and main manufacturing facility in Ennis on Monday, November 20th. During his visit, Minister Breen spoke about the company's several recent groundbreaking technological progressions, new job creation, manufacturing facility expansion, and their positive influence on the environment and economy.
Speaking at the announcement, the Minister for Business, Trade and Employment said, "I am delighted to be here today at CupPrint to announce that they are expanding their business, creating more jobs in county Clare and diversifying into new markets.  They are a rapidly expanding innovative company.  All jobs created have a knock on societal effect on communities.  Planning for their future creating new eco-friendly products is forward thinking and future proofing their company.  I want to wish Terry and his team every success with their business expansion,"
Expansion of the company's existing main manufacturing facility will accommodate increased manufacturing capacity to meet customer demand for these products. Furthermore, CupPrint's facility expansion will bring 15 new manufacturing and engineering jobs to the company, in addition to the 95 jobs already on site at their head office in Ennis.
For nearly a decade, CupPrint has manufactured the Vegware compostable cup, which incorporates a compostable bio coating instead of the typical polyethylene coating. The Vegware compostable cup is CupPrint's fastest growing product, accounting for up to 30% of its sales with 37% year-on-year growth. As a proportion of sales, CupPrint is the leading compostable cup producer. Considering the product's success as a sustainable solution, CupPrint expects production of the Vegware compostable cup to continue to grow exponentially.