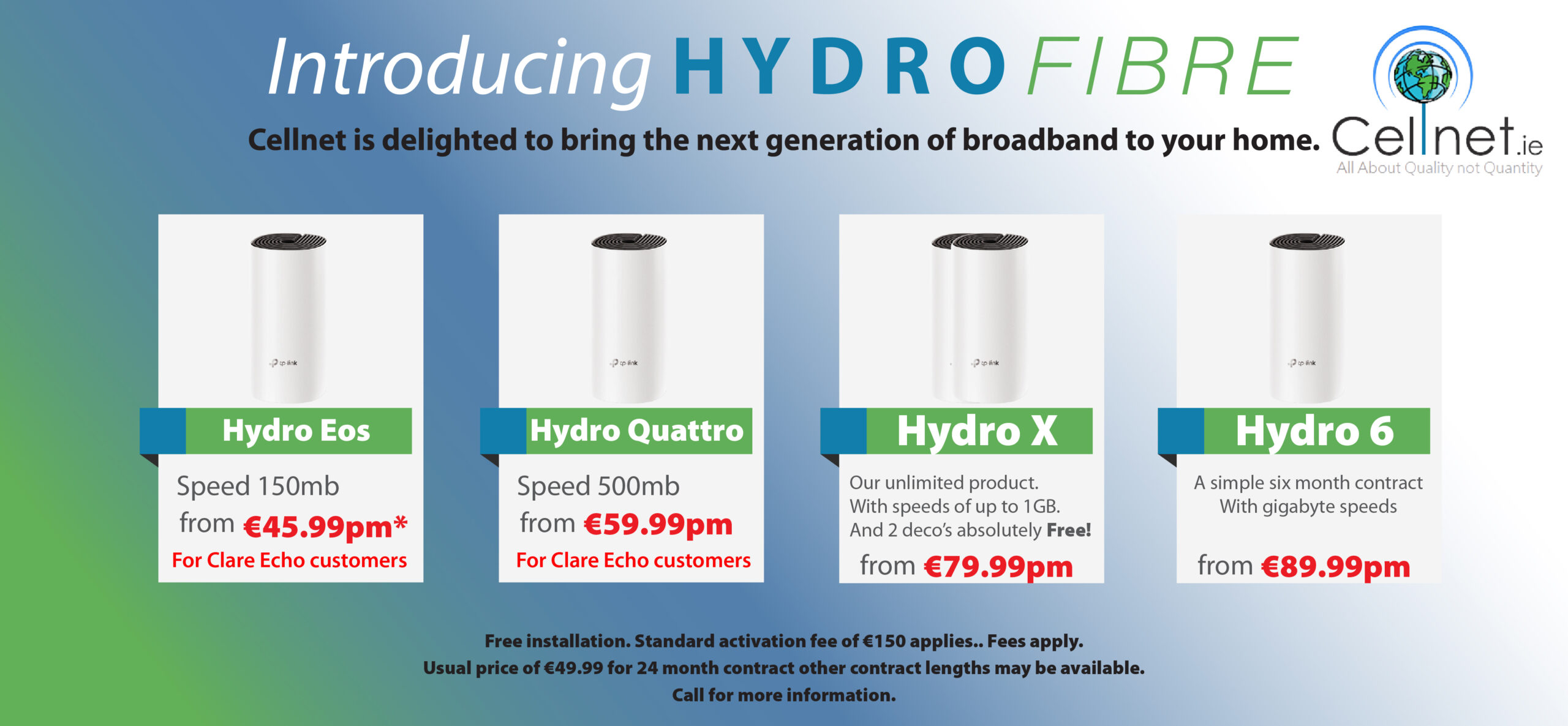 Fine Gael have selected sitting councillor John Crowe and former Clare minor hurler Garret McPhillips as their Shannon Municipal District candidates for May's local elections.
Cllr Pat Burke chaired the selection convention which took place at Treacys Oakwood Hotel on Thursday night. The directive from Fine Gael headquarters was to select two candidates, with only two nominees there was no contest however party members expressed their desire for an extra candidate to be fielded in South Clare.
Michael O'Halloran proposed Cllr Crowe who he maintained "knows the pulse of the people", Crowe's nephew Cyril seconded the nomination "throughout the country no matter where you go people know John Crowe".
Former Senator and councillor, Tony Mulcahy proposed Shannon native Garret McPhillips. "Since 2015, we've had no representative in the town, we need to change that". Mulcahy maintained, "he has a cracking chance, there is a seat to be won here and it is critical we get a County Council seat back in Shannon". McPhillips' nomination was seconded by Vincent Coleman who outlined, "we want to attract a younger vote".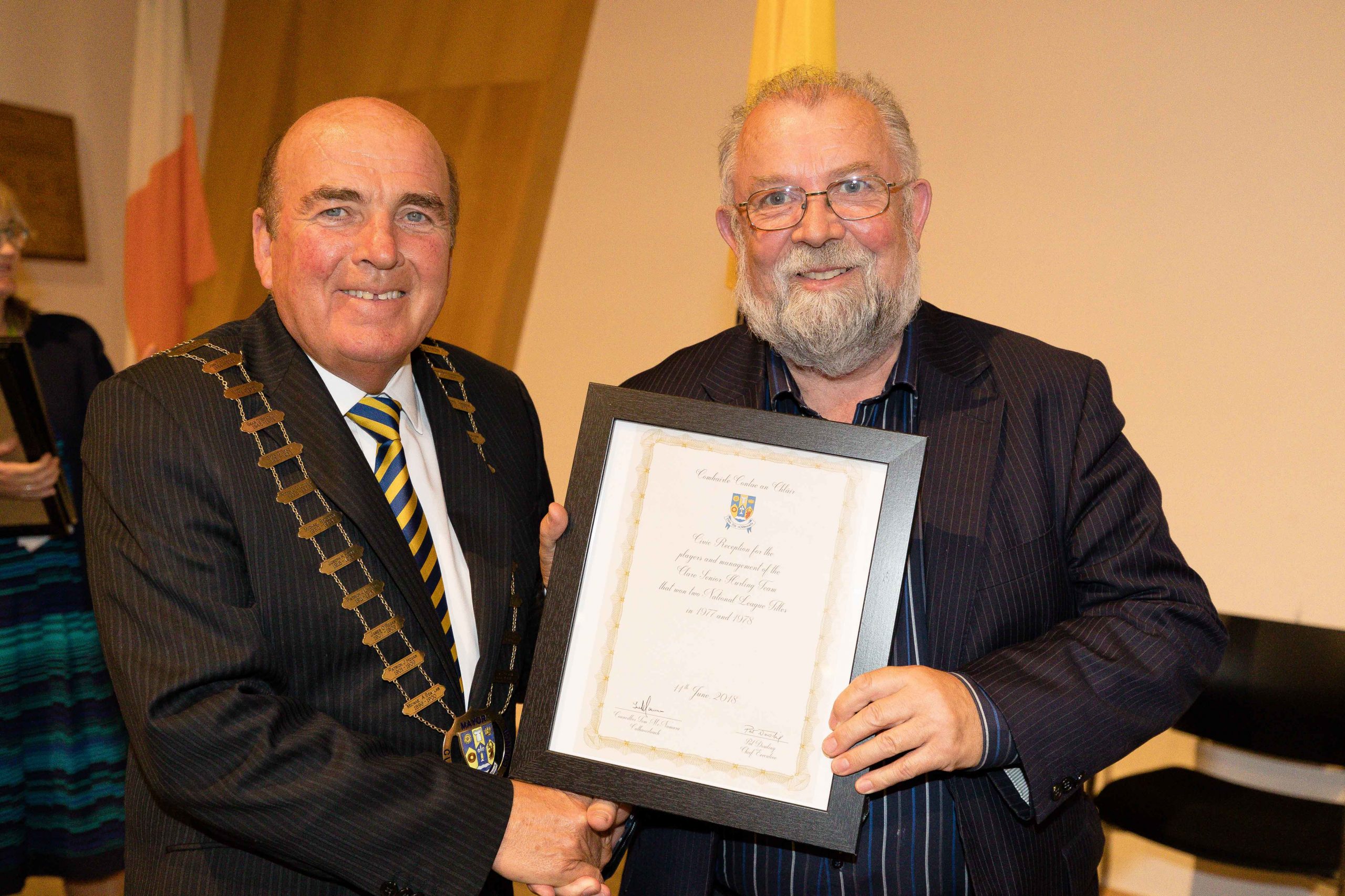 Addressing the convention, Cllr John Crowe referred to his first time running for the local authority in 1999 "we had a unique team elected, Pat Breen, Joe Carey, Tony Mulcahy and myself, that 99 team has produced a Minister, a TD, a Senator and an almost Senator". The Sixmilebridge shop owner said it was Sonny Scanlon that took them under their wing and admitted he now finds himself in the same position.
Describing the last five years as "very difficult", Cllr Crowe stated, "As the only Fine Gael councillor in Shannon I was pulled from post to pillar, hopefully with the help of God this year we won't have any obstacles, I'm hopeful we won't have any banana skins come May". On local issues, he spoke of the importance of more destinations for Shannon Airport, the need for Shannon Group plc to purchase the Shannon Shamrock site and why Shannon Town craves a heart. "There are seven seats in the area, we need to get two. We certainly need another councillor in the Shannon area and I would love to have Garret under my wing".
Approached by Tony Mulcahy "a couple of months ago", Garret confirmed "it didn't take me long to think about it". "There is nobody young coming up, I'm very passionate about the town and I've a great mentor in Tony," he said. "I am 100 percent positive, there will be very little negativity out of me, we need another voice".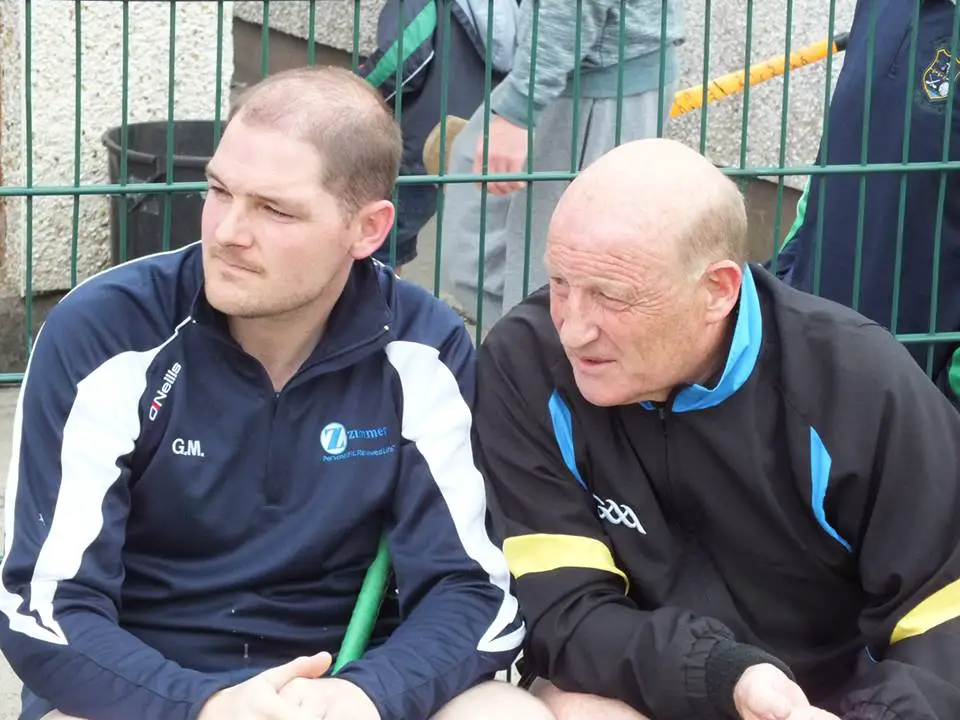 Involved with Fine Gael since his mid teens, this convention was the first Cllr Pat Burke chaired. "When you look at a map of Clare, the Shannon Municipal District is small but it has a big population. My message is to find a third candidate in the southern part. Garret McPhillips will sail in with Tony Mulcahy, three out of seven seats is realistic," the Whitegate councillor predicted.
Junior Minister, Pat Breen noted "it is great to see a young crowd". "My message is of good news and how this Government has helped this District". He claimed employment has increased in the area by 50 to 60 percent. Breen labelled Cllr Crowe "a master" and of their new recruit, "With a name like Garret you would have to be associated with Fine Gael," he said referring to former Taoiseach Garret Fitzgerald.
Fellow TD, Joe Carey recalled the 99 local election, "John Crowe has been a strong advocate for Shannon Airport all his life, John is a likeable hard-working councillor". "The Magpies and Wolfe Tones boys had many battles on the field, Garret you were a formidable hurler and I've no doubt you will be a formidable councillor". He reiterated Cllr Burke's call to add a third candidate,
"I think the ticket is incomplete, it needs someone in the Meelick, Parteen, Clonlara area. We need to have the ambition as a party of Government, Fianna Fáil are copping out running two".
"I have no doubt John will retain his seat and Garret will win a seat," Senator Martin Conway declared. He felt McPhillips' passion for Shannon "is obvious" and reserved praise for Tony Mulcahy. "Tony Mulcahy's legacy from politics is Shannon Airport's independence and it has increased its passengers by 33 percent. It needed to be decoupled from the DAA and given room to breathe".
Constituency Chairman, Sean Chambers was the final person to take to the floor. He highlighted the positive impact Mulcahy had for the party since coming onto the scene. He expressed his concern with passenger carriers to Shannon that through national media have promoted other cities that can only be reached by flying from Cork or Dublin, "somebody needs to be taken to task on that". "It is good to see Cllr Crowe is willing to blood a new candidate, I have no doubt Garret will become Cllr McPhillips".
Chambers emphasised the importance of the party adding a candidate in South Clare to tackle Fianna Fáil's Cathal Crowe who topped the poll in the 2014 local elections.
"Why should a crow bird at the other end of the area have a free run? Let's take him on, Timmy Dooley won't give him a free run when the time comes".