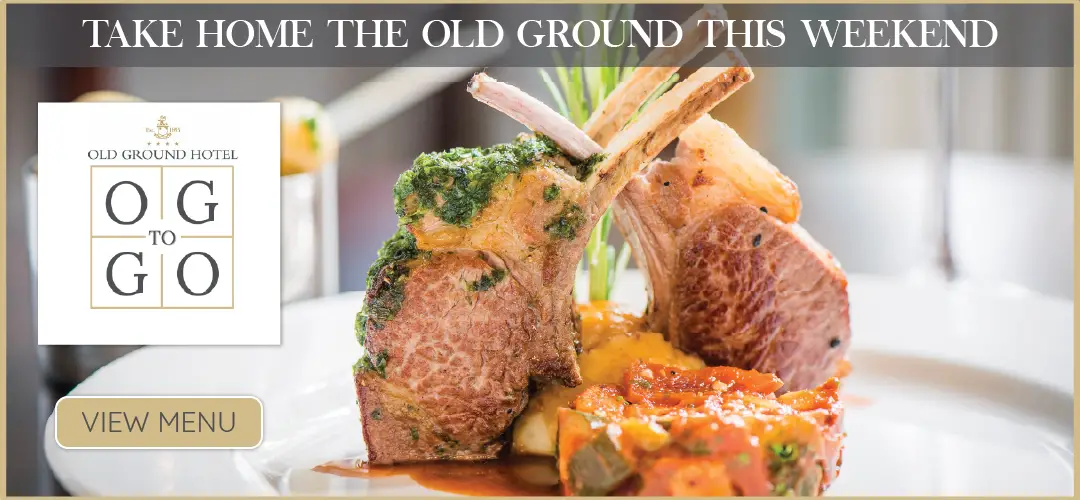 *Cathal Crowe is elected. Photograph: Joe Buckley
WHETHER it was watching The Wiggles with his one-year old daughter Eve or cleaning out his home office, South-East Clare's new TD Cathal Crowe (FF) spent much of the weekend busying himself in a bid to take his mind off election matters.
When he did arrive at The Falls Hotel, he was often spotted ambling with his youngest-born in his arms. For the moment of deliberation, son Sam replaced Eve in his arms as Papa Crowe was hoisted into the air by his supporters.
Minutes later the primary school teacher was talking to reporters about his new job, RIC commemorations, Shannon Airport, his passion for history and of course Sinn Féin's election success. On this, he was quick to remark that his deceased friend and former council colleague Mike Mckee (SF) would be an elected TD if still alive today. However when it comes to the formation of a new Government, he insisted, "With regard to Sinn Féin, I think there's huge incompatibility with the parties. Nonetheless I think talks have to happen now between probably about five parties…the one thing I don't want is another election in a few months."
Crowe had up until this week served as Cathaoirleach of County Clare and his Mayoral duties thrust him into the spotlight just weeks ago when he refused to attend an RIC commemoration in Dublin, leading to its boycott and eventual postponement. He said that while the move certainly did his election bid no harm, it was no election stunt rather a moral stand. He also admitted that the controversy led him to considering his resignation as mayor. "I decided [Sunday] morning to busy myself at home. My mind was in a bit of a tailspin and I decided to tidy my office and as I delved into a pile of paper, about 12 documents down was the letter from Charlie Flanagan dated early January and I read it a second time in the quiet of my office and I couldn't believe how wrongly they read a situation. I took a stand…but I didn't expect to ignite a national debate but my intention was never for political gain.
"Very few people know this, but three weeks ago I had the Local Government Act open in the Mayor's office in Clare County Council, I was considering a resignation if it came to it. There was potential grounds for resignation – it could have been argued that I wasn't fulfilling my duties at the time and I didn't know how my colleagues in the council would perceive it so I was studying the Local Government Act looking at the rules of resignation."

Having first become a councillor at the age of 21, the youngest in the country back in 2004, Cathal Crowe went on to win four Council selections before his Dáil selection this week. He pondered, "So teaching and the council, sadly in a way both careers I'm now out of. That's the only way I've known and now life takes a different course. I'm hugely excited about it but moreover I've a massive sense of gratitude to the people of Clare. As I'm doing this interview I'm looking at the boxes of votes in front of me and as a councillor you do well in a few parishes but this has been a countywide achievement and I thank the people of Clare for putting me into Dáil Eireann and I will work damn hard on their behalf and I'm hugely grateful for family, supporters, councillors, campaigners who most of haven't taken a night off the last four or five weeks. They've put in a huge effort and it's thanks to that – I can't take all of this credit myself, I'm only leading out a team – it's thanks to that immense effort that I've been successful." He told The Clare Echo that Shannon Airport and fighting for rural development would be two key issues on his radar as he takes his seat in the Dáil.
Mr Crowe added that he was "absolutely sad and in disbelief" that Fianna Fáil failed to win a second seat and lamented that the party hadn't connected with the younger demographic which was evident in that their highest vote-take was from the over-65s. "I'd consider myself a real party man, there's green blood in my veins and if I wasn't in this election I'd have been out campaigning for Timmy and Rita… There'll be an analysis some day in the future of this selection but it's been quite a bizarre election in that trends we expected to manifest didn't happen and Violet Anne, I suppose, congratulations to her and it's a great achievement for her but that was a seat win that none of us saw coming whatsoever and that has been replicated across the country."