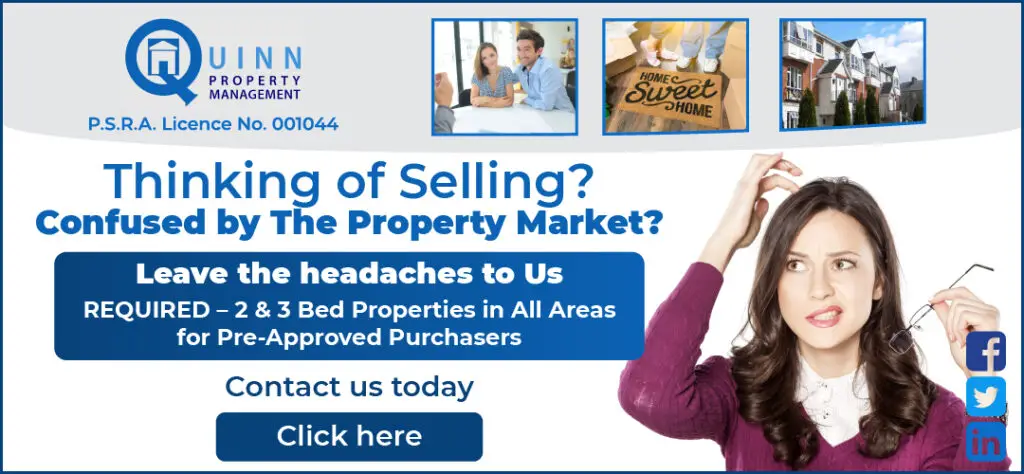 *Damien O'Loughlin goes down low to try sidestep Mike White. Photograph: Gerard O'Neill
COROFIN and Newmarket-on-Fergus joined the quarter-final line-ups of the Clare IHC with their weekend victories seeing them advance to the knockout stages.
Both sides qualify in third position from their respective groups of five, Corofin will be hoping to hit their form for the knockout stages having failed to hit the heights they are capable of to date. Newmarket-on-Fergus were very fortunate to come out on top against O'Callaghans Mills having played second fiddle to the 2020 Junior A champions for the bulk of their tie on Sunday afternoon.
Tubber in control
Tubber 2-31
Killanena 0-10
Venue: Cusack Park, Ennis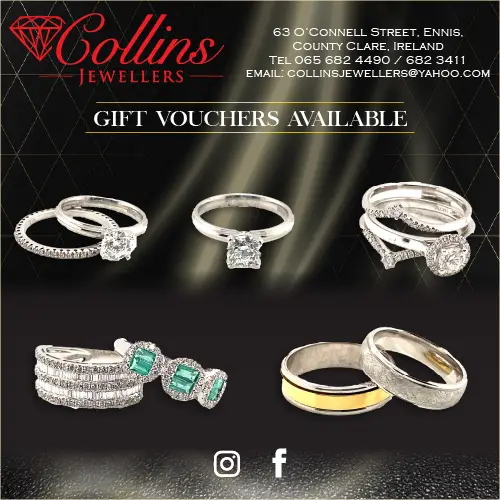 Tubber concluded the group stage of their intermediate championship with a comfortable win over Killanena at Cusack Park on Wednesday evening. The win, their fourth from four outings, sees them top the group and move into the quarter finals.
Tubber had this victory secured long before the final whistle. Helped by a goal from Ronan Monahan, they led 1-19 to 0-5 at the interval and the continued to dominate throughout the second half. Senan Dunford scored his team's second goal.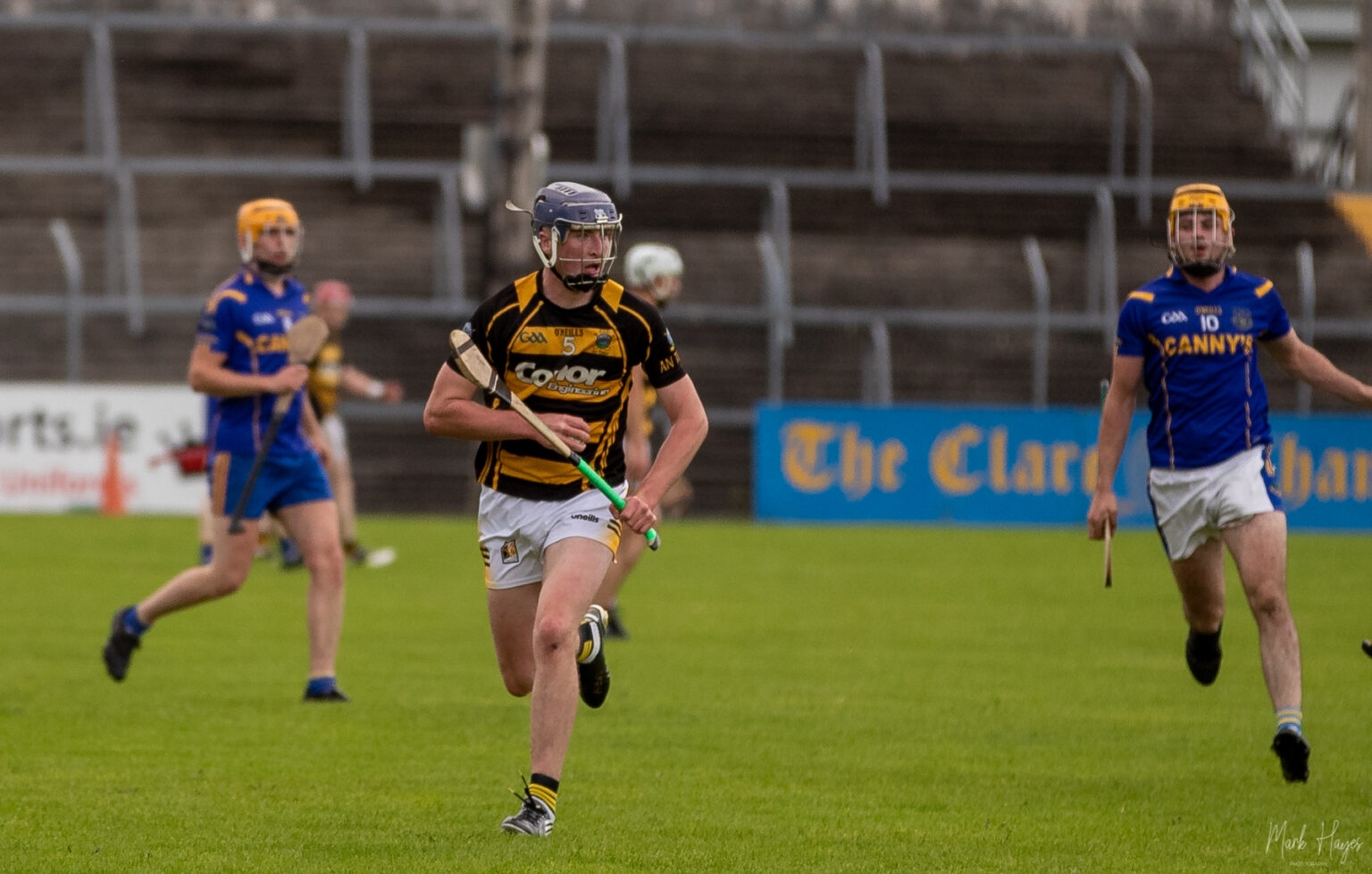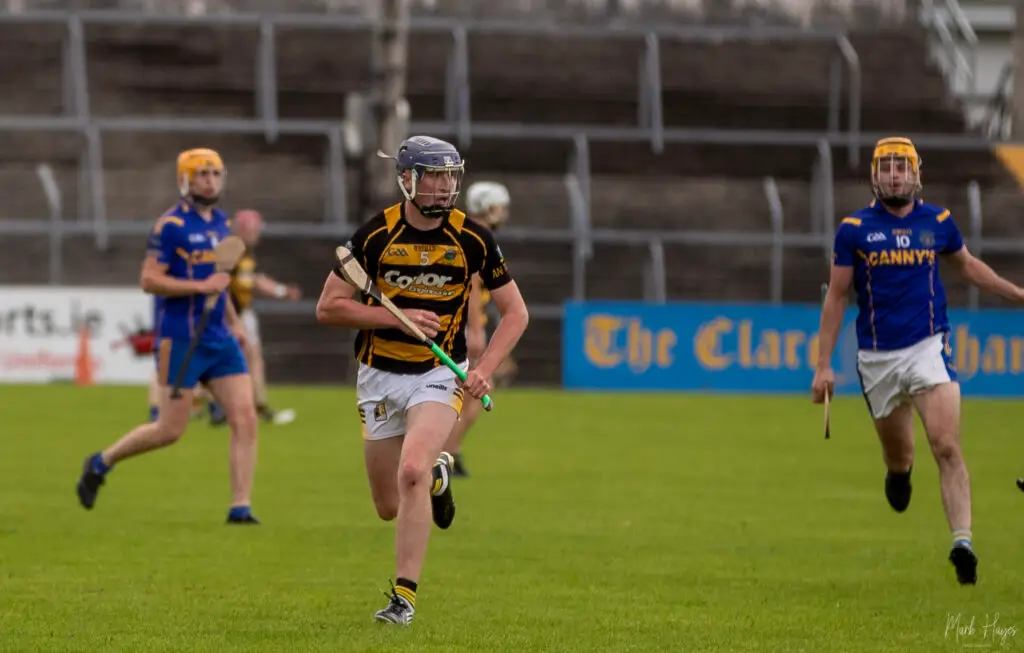 In fairness to Killanena, it must be pointed out that they lined out without a number of key players due to injury whereas Tubber had a full squad to pick from with the excpetion of inter county panellist Domhnall McMahon who was absent due to injury.
Tubber: Ronan Taaffe; Joey Droney, James Howard, Cathal Droney; Pappy Taaffe, Patrick O'Connor, Mark Earley; Jonah Culligan, Blaine Earley; James Taaffe, Aidan McNamara, Lorcan O'Grady; Senan Dunford, Clive Earley, Ronan Monahan
Subs: Fergal O'Grady for B. Earley; Cathal Murray for A. McNamara
Killanena: Todd Kelsey; Jamie Canny, Jason Keehan, Darren McMahon; Aidan McMahon. Donal Moloney, Seamus Keane; Micheál Smyth, Ian MacNamara; Shane Broderick, Darren Keehan, Stevie O'Brien; Gearoid Keane, Keith Smyth, Diarmuid McMahon
Sub; Ryan Keane for Diarmuid McMahon;
Referee: Aaron Hogg (Clonlara)
McInerney's goal pushes Blues into quarter-finals
Newmarket-on-Fergus 1-14
O'Callaghans Mills 1-13
Venue: O'Garney Park, Sixmilebridge
Newmarket sealed third place in their group and a quarter final spot when they eeked out a hard earned one point win over O'Callaghans Mills in the intermediate hurling championship at Sixmilebridge on Sunday.
A goal from Alan McInerne, just a couple of minutes before the full time whistle, proved decisive in this clash. The goal put Newmarket-on-Fergus into the lead for the first time and they held out against a strong O'Callaghans Mills finish in the closing minutes.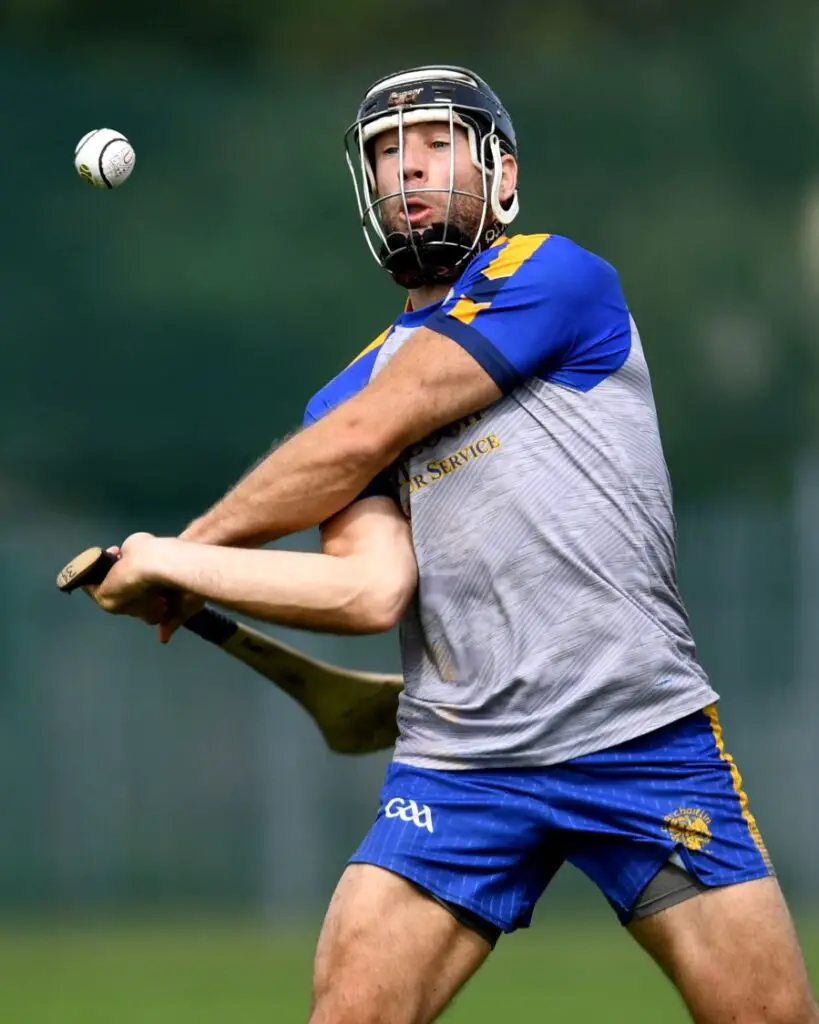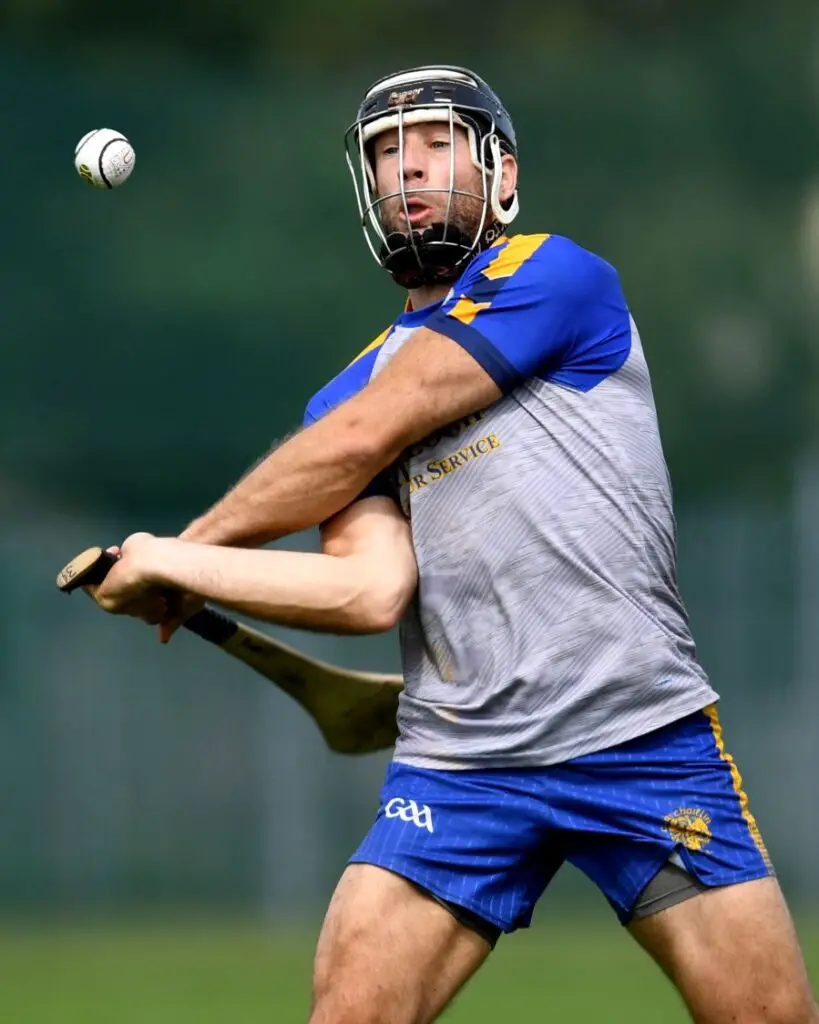 The Mills lined out without two key players in Adrian Donovan and Ronan Kelly but they held the upperhand in the opening half at the end of which they held a four point lead, 1-8 to 0-7, the goal scored by Adrian Flaherty.
Newmarket fought back strongly after the break but the Mills remained in front until the closing minutes when McInerney struck for what proved to be the vital score. They were fortunate former county minor goalkeeper Adam Enright was on alert to deny a number of Mills chances prior to their crucial green flag.
Newmarket-on-Fergus: Adam Enright; Conor McCarthy, James Warren, Jamie Power; James Freeman, Shane Lynch, David Frost; Cathal Finucane, Sol Frost; James Liddy, Ronan Good, Alan McInerney; Seadhna Liddy, Darren Duggan, Cathal Hayes.
Subs: James Power for Duggan (HT), Feidhlim Barry for Finucane (38), Gearoid McMahon for S Frost (51), Martin Frawley for McMahon (inj) Jason O'Neill for McInerney (62)
O'Callaghans Mills; John Cooney; Stephen Donnellan, Keith Donnellan, Niall McNamara; Mikey McMahon, James McNamara, Eoin McInerney; Mark Pewter, Michael McGrath; Darragh Moroney, Barry Heffernan, Rory McNamara; Adrian Flaherty, MacAuley Murtagh, Sen Murphy
Subs; Chrsty Philpott for Heffernan; Jamie Keane for Murphy; Conor Cooney for Murtagh;
Referee: John Bugler (Whitegate)
Corofin advance and send Clonlara into relegation play-off
Corofin 2-22
Clonlara 1-12
Venue: Fr Murphy Memorial Park, Newmarket-on-Fergus
Corofin kept their hopes of intermediate championship honours alive when they proved too strong for Clonlara at Newmarket on Saturday afternoon.
A goal from a penalty by Mikey Kelly and seven first half points from Diarmuid Cahill helped the North Clare side to a nine point half time lead when the score was 1-12 to 0-6. They continued to dominate the exchanges in the second half when Gearoid Cahill found the net.
Bryan McLeish goaled for Clonlara in the second half, the final quarter of which the South Clare side played with fourteen men following the sending off of Tom Power. Midfielder Sean Begley top scored for Clonlara, hitting 0-7 of their tally, five from placed balls.
The outcome means that Corofin are through to the championship quarter final while Clonlara will be in a play off to determine who will be relegated to the junior A grade for the coming season.
Corofin: Darren Malone; Marc O'Loughlin, Cillian McGroary, Shay Malone; Darren O'Loughlin, Fionn Clancy, Damian Ryan; Mikey Kelly, Jamie Malone; Gearoid Kelly, Diarmuid Cahill, Kevin Heagney; Gearoid Cahill, Kevin Keane, Shane O'Brien;
Subs: Donnacadh Kelleher for F. Clancy; Eoin Davoran for Heagney; Gearoid Hanrahan for S. Malone
Clonlara: Ken Savage; Patrick Conlon, Mick Stritch, James Hastings; Mike White, Cillian Fennessy, Sean Moriarty; Tommy Lynch and Sean Begley; Fionnan O'Brien, Michael Collins, Stephen Cullen; Cian Begley, Brian McLeish, Tom Power
Subs: Louis Mc Cormack for Collins; Sean Ryan for F. O'Brien; Tom McLeish for C. Begley; Tom Egan for Lynch
Referee: Chris Maguire (Wolfe Tones)
Parteen seal top spot
Parteen 3-14
Sixmilebridge 0-16
Venue: Cusack Park, Ennis
Parteen and Sixmilebirdge had both qualified for the quarter finals of the intermediate championship before they clashed in the final group game at Cusack Park on Saturday evening.
A strong second half showing saw Parteen emerge victorious and seal top spot in their group. The win was all the more impressive given that they lined out without Jack Kirwan, one of the stars of their earlier victories. He was ruled out due to injury and Parteen officials are keeping their fingers crossed that he will be fit in time for their quarter final outing in two weeks time.
At the end of a well contested opening half the winners held a one goal advantage, 1-10 to 0-10. They went on to add two goals in the second half to seal victory on a day when Evan Fitzgerald, Gearoid Reddy and David Small were their goalscorers.
Parteen: Alan Murnane; Damian Moloney, Phil Lavin, Kevin McGleenan; Evan Higgins, Nathan Fox, Tom Collins; Darragh McDermott, Daniel Cooney; Gearoid Reddy, Evan Fitzgerald, Joe O'Connor; David Small, Martin Moroney, Oisin Hickey.
Subs: David O'Sullivan for Evan Higgins; Éanna Mulvihill for D. Cooney; Cian McCarthy for J. O'Connor, Gavin Rackard for G. Reddy; Eoin Phelan for O. Hickey
Sixmilebridge: Cian Hogan; Jordan Downes, Aidan Quilligan, Cillian Custy; Kevin Fennessy, Kevin Lynch, Cathaoir Agnew; Colm Flynn. Luke Keogh; Sean Lynch, Luke O'Halloran, Sean McNamara; Ronan Tuohy, Ciaran Hassett, Jack Corry;
Subs: Gavin Whyte for Corry; Dylan Downes for K. Fennessy;
Referee: Ger Hoey (Killanena)