*Shane Neville & Conor McGrath put pressure on Seanie Malone. Photograph: Gerard O'Neill
Roscommon native Fearghal Carroll has been part of the Cratloe club since 2012 and believes this year has been an eye-opening one for the GAA with the focus predominantly on clubs.
A native of Kilmore in Roscommon which is on the Leitrim border, the finance director with CupPrint in Ennis joined the Clare club having come to live in Cratloe two years earlier.
Fearghal's wife hails from Cratloe and they set up home in the South Clare parish in 2010. "I continued to play with my home club for a couple of years before joining Cratloe in 2012. It's great to be involved with the local GAA club when you move to a new parish, it helps one to get to know people", he recounted this week.
Fearghal was a member of the Cratloe panel which won back to back Clare senior titles in 2013 and 2014. In addition to his involvement with the senior panel, he started to help with the coaching of some underage teams before accepting an invitation from Colm Collins to join the senior club management in 2017 and he is now the team coach.
"We have got to the last three semi-finals and have come up against either Kilmurry-Ibrickane or Miltown. I would have come up against them at under 16 and minor levels before that and quickly learned that they were forces to be reckoned with".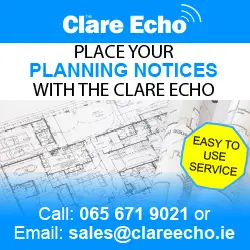 "It's been a strange year for everybody not just in sport but in every facet of life and we had our problems here. The lads were great and they refocussed when they got an opportunity to get back on the pitch. We are grateful to the county board for working with the club. Lads were happy to get back on the pitch again", explained Fearghal.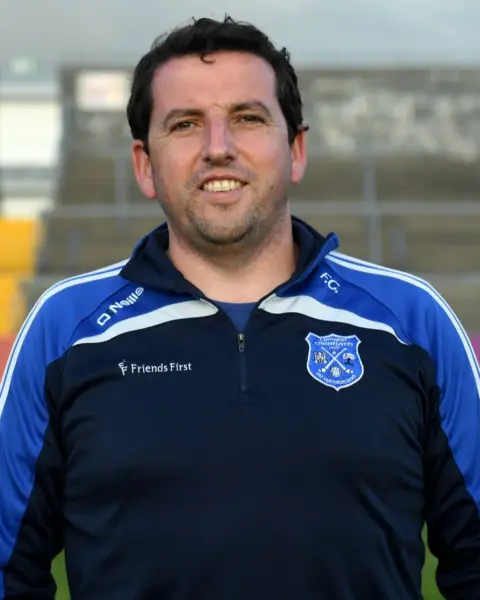 The Roscommon native is full of praise for the players that make up the Cratloe panel. "These guys are great no matter what is thrown at them. Playing both hurling and football hasn't been anyway daunting to them. A few weeks ago they played three games in eight days which was a bit like a normal year for them. Irrespective of what comes at them they have a good attitude. It's all about being on the pitch".
"They are a close knit group, committed no matter what team they are part of. If you have commitment and honesty from the guys, you take it as it comes after that, they are a focussed bunch of guys", the Cratloe coach added.
He is expecting a fierce test from Saturday's opponents, Kilmurry Ibrickane and confirmed that Cratloe have a clean bill of health with a full panel to pick from. "We hold massive respect for them. Its the level you have to get to. They have enjoyed great success in the club, they keep coming every year and they are bringing new guys through. Some are part of the county scene as well".
"Kilmurry know how to win and one has to respect that and the level they are at. They will be hard to stop but we have prepared well and the task now is to get a performance from the lads", he concluded.
Carroll is of the belief that the standard of club football in the county is rising. "Clare senior football is at a good high level. There are a lot of strong teams now and there are no easy games in Clare senior football any more. The county team is playing at a high level and the players are coming back into their clubs which is a huge help. Clubs have benefited from having the inter county players available more often this year. It's the same across the country, the focus is on the club".