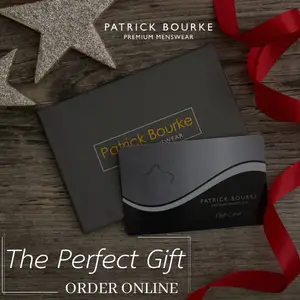 THE Clare Echo has teamed up with Local Enterprise Office Clare to launch a dynamic campaign called Click for Clare.
We acknowledge that consumer trends are evolving at a rapid pace and are reminding shoppers that exciting retail options are emerging on a local level faster than ever before. Clare now boasts a thriving online shopping scene, ranging from boutique fashion and bespoke gifts to unique culinary offerings. The message behind Click for Clare is a simple one. Support your local economy online.
So how does it work? Throughout the lead-up to Christmas and into the January sales, Click for Clare will connect more than 200,000 website users – who are potential online shoppers – with businesses operating shopping websites in County Clare. Those businesses which sign up to Click for Clare will be added to our interactive business directory which will be available on The Clare Echo website from Tuesday, November 3. The listing will be marketed extensively via online and print and will be shared extensively across social media. This will run alongside a comprehensive editorial and social media campaign in the vital weeks leading into Christmas and the January sales.
Stuart Holly, Editor of The Clare Echo, said, "This campaign was devised by The Clare Echo to support local businesses who have invested in their online stores as they react to diversifying shopping trends. Particularly now as we approach the Christmas shopping period – and with many shops being forced to close their doors due to Level 5 restrictions – it is crucial that local businesses are supported in their endeavours online and that the public shopping spend is retained in County Clare. Not only will this support local business, it will boost the local economy as a whole.
"This campaign would not have been possible without the support of Local Enterprise Office Clare who continue to show unwavering commitment to the business community in Clare and we are grateful for their support."
Padraic McElwee, Head of Enterprise at Local Enterprise Office Clare, said, "We are delighted to support the Click for Clare campaign with The Clare Echo. Now more than ever, it is vital that we support our local businesses and in doing so, retain jobs in the County. Through our Trading Online Voucher, we have supported up to 400 businesses in getting online and setting up their Ecommerce websites. This demonstrates the resilience and innovation of our local businesses. It is now up to us to support them and make a real difference to their future survival."
The sign-up deadline for Click tor Clare has now passed. If you would like to make a business enquiry please email sales@clareecho.ie or call 065 671 9021.