IN THE current era of physical distancing, quarantines, self-isolation and lockdowns, online collaborations are more vital than ever before.
Canadian producer and songwriter, Darryl Lahteenmaa logged on to Facebook and posted a picture, overlaid with the words "LETS WRITE A SONG"
Stranded at home, musicians from Canada, the USA and Europe were quick to answer the producer's call. They were given access to a shared folder, the same chord progression and basic drumbeat. In isolation, each musician wrote and recorded their own parts on phones, webcams, laptops at home, without hearing each other's contributions.
Ennis singer Sean Leahy, a.k.a Sleahy, was among the first to respond. Now sharing a one-bedroom apartment in Toronto, some resourcefulness would be required before he could create anything.
"With others at home, I had to reorganize, move boxes and make space in a closet to use it as a D.I.Y vocal booth…After that the writing and recording process seemed effortless." said Sleahy.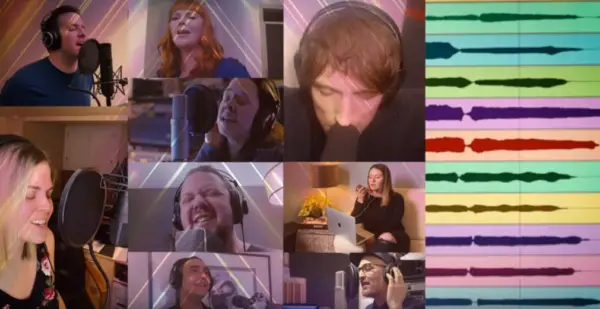 It wasn't long before the first wave of audio files flooded Daryll Lahteenmaa's basement studio in Ontario.

"It was exciting" the producer recalls, "There were a lot of styles, ideas and genres to glue together, but despite the differences in all the tracks, there was a common thread; a feeling that they all shared.
"It was a feeling of optimism. Sleahy's lyrics complimented that optimism but more importantly, he put into words what many of us were already feeling or wanted to feel. I knew we had something special."
Less than 12 days after the original post, "Isolation", was completed and released on YouTube.
The video frames the 80's vibe of the song perfectly and showcases all the performers in action. Threaded throughout is a series of text messages, Facebook comments and email excerpts, taking the viewer through the process of how the song came together.
Check it out below: